We hope you love the products we recommend! Just so you know, BuzzFeed may collect a share of sales or other compensation from the links on this page. Oh, and FYI — prices are accurate and items in stock as of time of publication.
Raise your hand if you love watching The Food Network but are actually a horrible cook!
Well, I'm here with some great news. One of your favorite celebrity chefs, The Pioneer Woman, has a new collaboration that will bring both beauty and ease to your kitchen. Enter: The Pioneer Woman Instant Pot.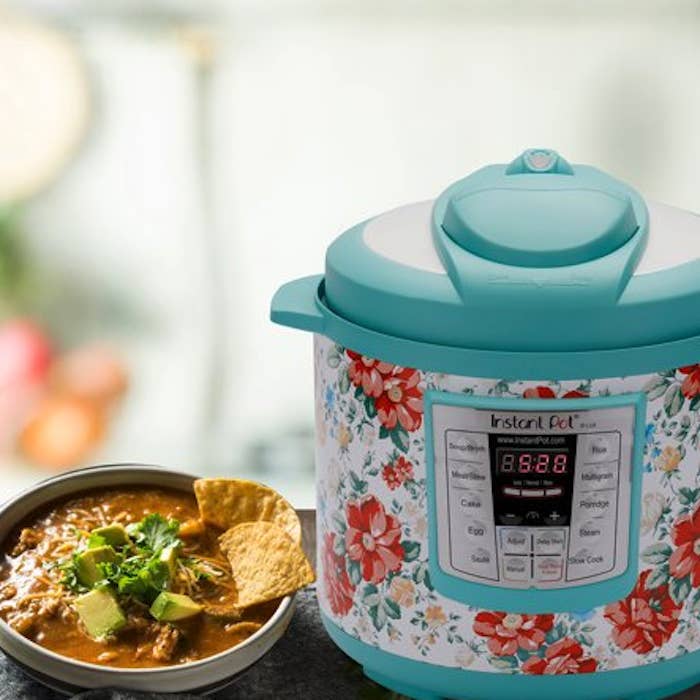 If you haven't heard of the Instant Pot, you may be living under a rock, but that's okay! The Instant Pot has taken kitchens by storm and revolutionized the way that people cook at home. Seriously! This little machine is a pressure cooker, slow cooker, rice cooker, sauté pan, steamer, and warmer in one.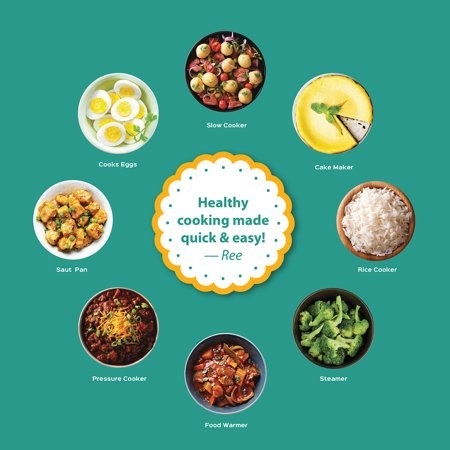 And just like The Pioneer Woman, people LOVE the Instant Pot!
"I am obsessed with the Instant Pot and use this several times a week for meal prep! As a busy working professional, this Instant Pot saves me SO much time. I can get the precision cooking I need without standing by the stove and watching the timer. I use my Instant Pot mostly for fast pressure cooking, and I really like how I can use it for so many uses. There are actually buttons on the Instant Pot to cook poultry, rice, and other types of meals! I also love the "Manual" button, which helps me customize according to the type of food I want to cook. I loooove my Instant Pot and would recommend this product to ALL!" —helens
"The Instant Pot continues to be my go-to cooker when prepping for meals for the week. One of my main purposes for it is to stretch out my meals (at least a couple of days), so I frequently use the pressure cooker. This cooker does an amazing job retaining flavor, which makes for cooking delicious stews a snap. I find that most meals I make cook in less than 30 minutes and always come out tasting delicious! I have tried other pressure cookers in the past, but the reason why I love the Instant Pot is because the pressure system is the most consistent when it comes to following recipes." —Nicholas
You can preorder The Pioneer Woman Instant Pot now (it officially launches Sept. 25) from Walmart for $99 (available in blue and teal floral). Happy cooking!