1.
A giant 10x10 blanket big enough for you and your fam (or you and your pup) to cuddle under and watch a movie while the weather outside is frightful. You'll never have another fight about who has more of the blanket again. 

Big Blanket Co is a small business on a mission to create very large blankets. The blankets are made with four-way stretch, temperature regulating fabric, and can fit in standard-sized washing machines. 
Promising review: "I took the leap and bought my first blanket! I am in love with it! It is so soft. I love the weight it has. It keeps me at a good temperature. I have a feeling that I will be getting more. 😉" —Lelia R.
Get it from Amazon (available in six colors) or Big Blanket Co (available in 11 colors) for $159+. 

2.
A wall-mounted electric fireplace that will up your coziness level all winter long. It has a number of brightness levels and flame speed options, as well as 12 color options and a remote control, so you can change it from anywhere. Pretty sure this might be the reason you don't leave your house till June. 
Promising review: "Installation was quick and easy. It's very very slim to the wall profile-wise. The heat output is great and it's quiet. It's heating approximately 1000-sq. foot basement to comfortable levels. I was frozen down here, now I just set the fireplace on low and it's 72 degrees. Plus, it looks awesome, and the remote is easy enough to use. I've had tons of compliments on it." —m.code
Get it from Amazon for $151.79+ (available in seven sizes and styles).
3.
A Bissell multi-purpose portable cleaner pretty much guaranteed to gross you out because of all the dirt and gunk it will pull out from the furniture and upholstery that you spend so much time sitting on. Reviewers with kids (and pets) have used this to save their couches, rugs, stairs, car seats, and more. 
Promising review: "I saw this on TikTok, and our toddler has turned our apartment in such a dirty place. Stains everywhere! Our sofa was in such bad condition (which we only got it two years ago) that we were thinking of getting a new one. We decided to try this, and it is a miracle worker. I'm so glad we bought this. It's worth every penny!" —shahzad mahmood
Get it from Amazon for $123.59+ (available in two styles). 
4.
A Govee smart floor standing lamp about to ~light up~ your life (and home). This is not any ordinary lamp. It has 25 color preset modes you can control with your phone, as well as a music mode, and it's compatible with Alexa. It'll basically feel like you're living in the future owning this lamp.  

Promising review: "Bought this light because I thought it was cool, but it is more than that! I use it every day, and it has many colors and patterns to choose from. The thing I love the most is you can set up times for it to come on and turn off. You can set how bright you want it, so I had it turned on with a dimmed light to help me wake up in early mornings." —Rueben Thao

Get it from Amazon for $99.99. 
5.
A three-tier rack with a minimalist design that will actually help you ~maximize~ your space by giving you a place to store and display everything from shoes to books to plants, and everything in between.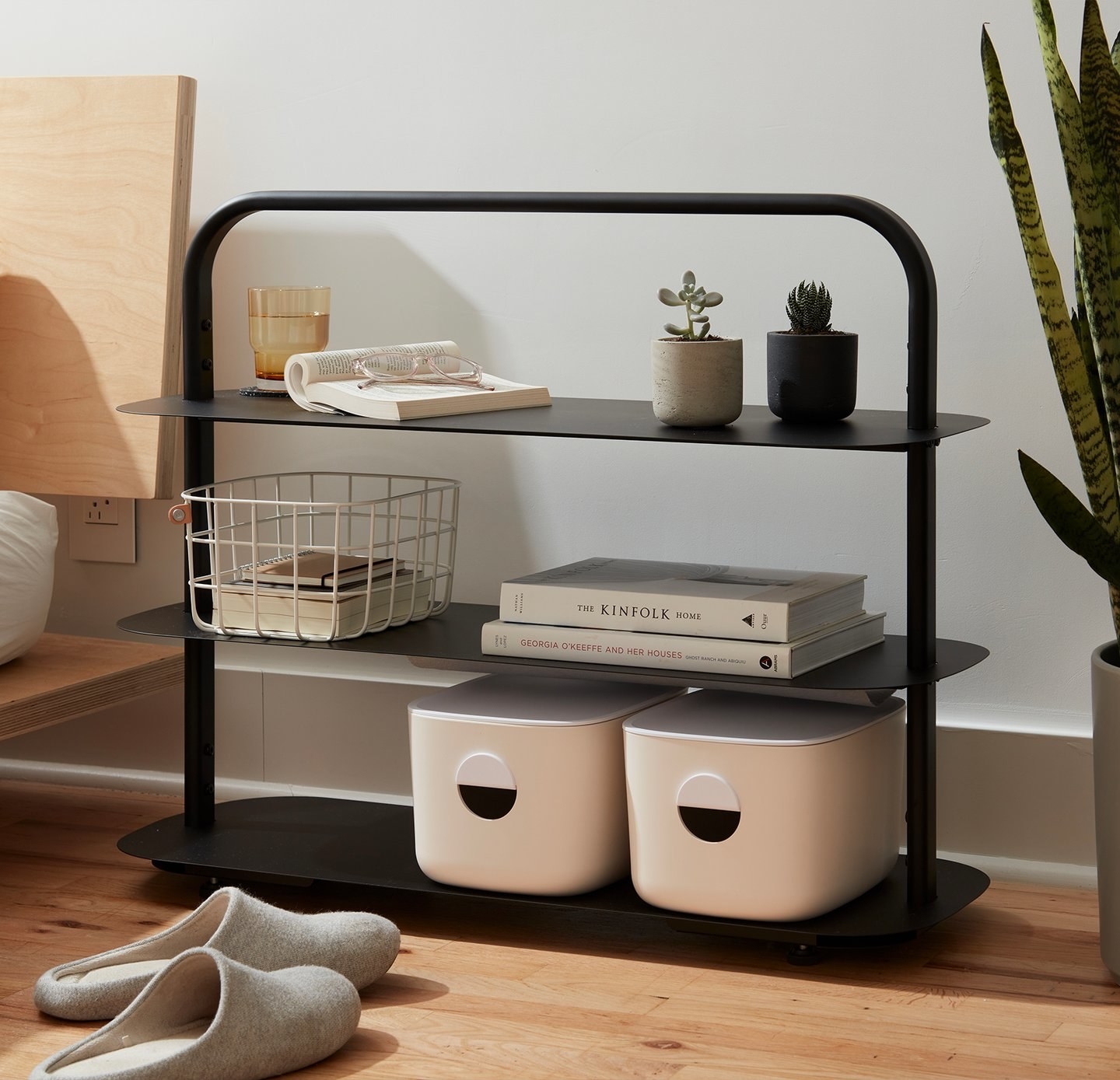 You can also get the storage bins, as shown in the picture above if you need to get even more organized. 
Promising review: "It's perfect. I use it beside my bed to store shoes, but on the top shelf, I have added several other personal items. The shelves have depth." —BRAD Z.

Get it from Pattern for $184 (available in six colors). 
6.
A slouchy PJ set about to be your new favorite lounge set because it will elevate your style without compromising on your comfort. And comfort is one thing you should never compromise on, especially in your own home.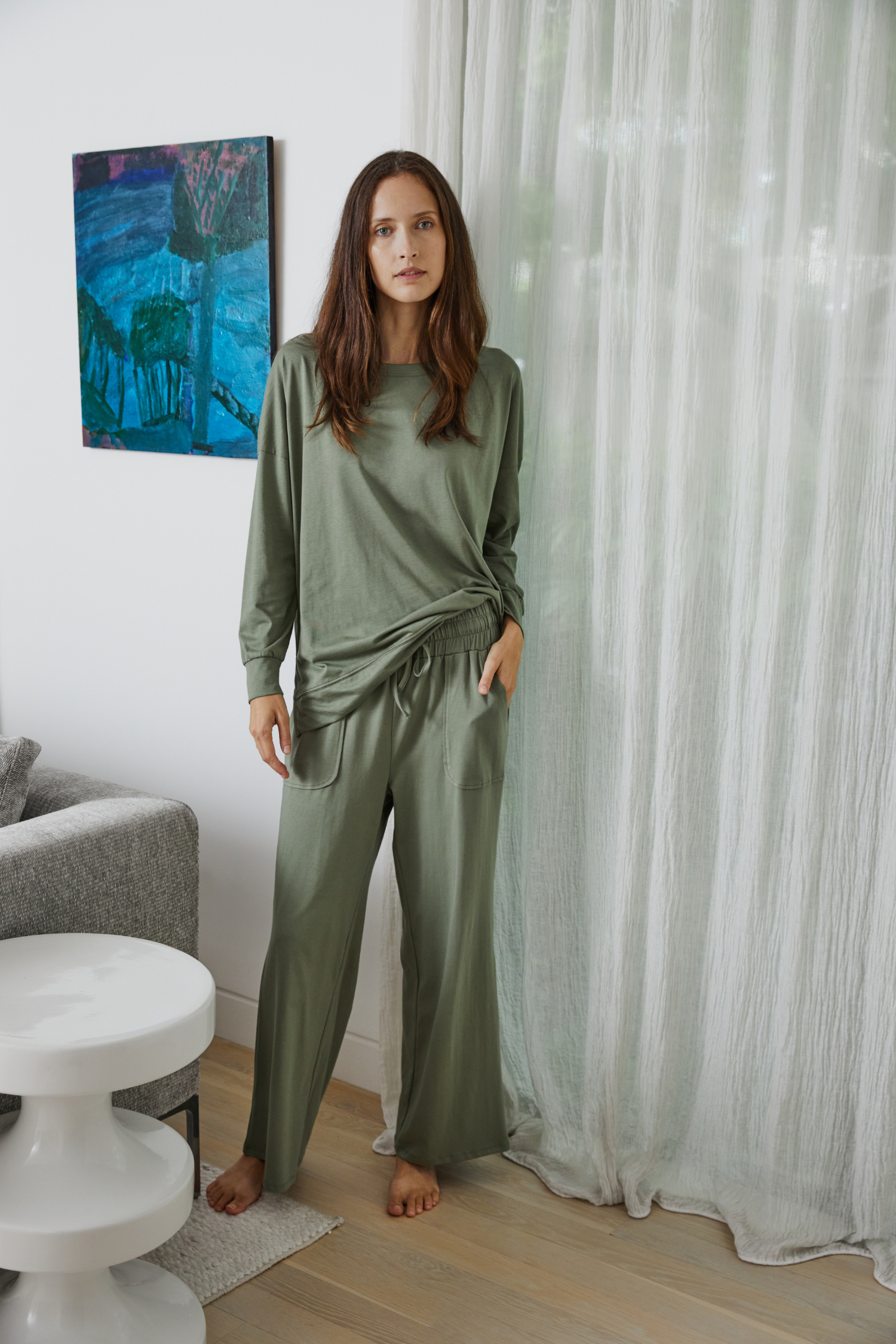 Hybernate is an Australia-based small business creating eco-friendly luxury loungewear and sleepwear. These pajamas are made using pima cotton.
Promising review: "These PJs are soft and comfy. Great design. They're roomy but don't twist or tangle. Fine to wear with a front tuck to lounge around in." —Mary Russell
Get it from Hybernate for $198 (available in women's sizes XS–XL and in four colors). 
7.
An Ember temperature control ceramic mug that'll keep your coffee (or tea) warm for hours so you don't take a sip of a cold beverage when you get distracted and forget about the cup you made. It's the little things in life that make it more luxurious.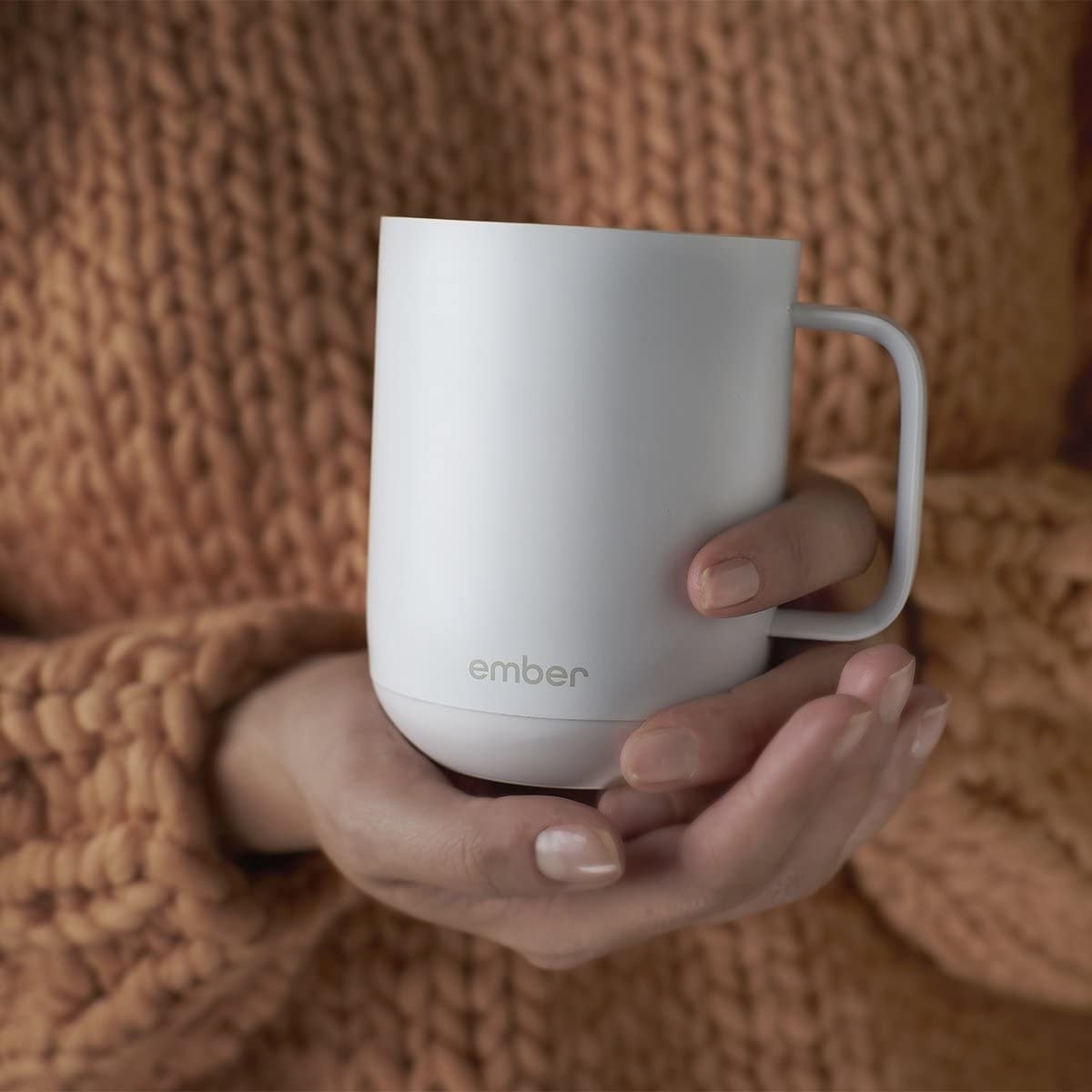 They can remotely adjust the temperature to get it just right (using an app), and they can also select a personalized LED color.
Promising review: "What's not to like! I received this as a gift and would not normally ever even think of paying $100 for a coffee temperature maintenance system like this, and I've tried them all, but after using it for one day, I would pay double for this! As a matter of fact, I'm going to pay $20 more and buy the larger 14-oz mug! All I can say is, I LOVE THIS THING!" —Amazon Customer
Get it from Amazon for $129.95 (available in black and white).
8.
A Bearaby knitted velvet weighted blanket constructed from upcycled eco-velvet, so it's a more sustainable way to help you feel less anxious and get deeper sleep. Plus, it will look so beautiful on your bed or couch when not in use.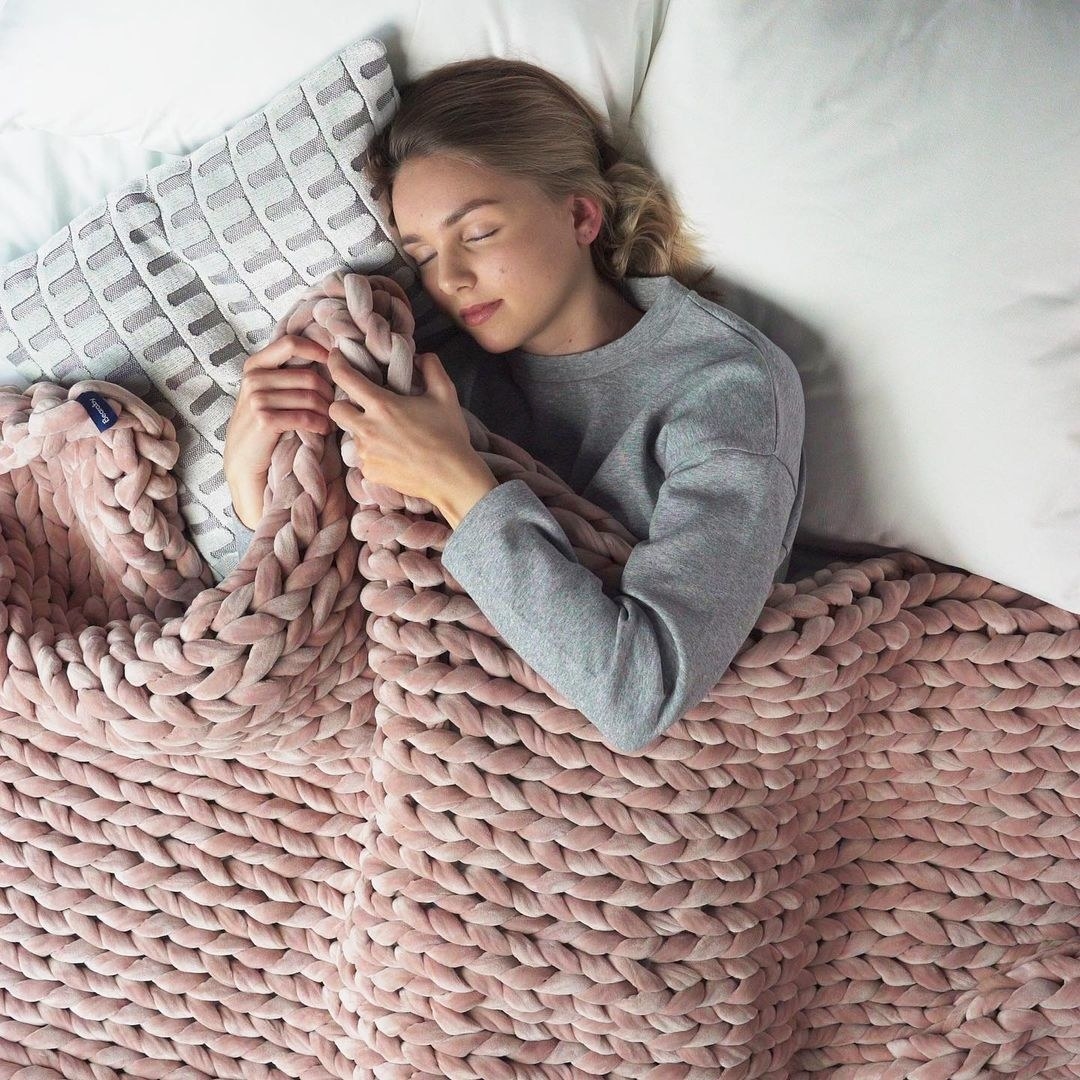 Bearaby is a woman-founded business creating beautiful weighted blankets made from sustainable materials. This blanket is made from recycled marine plastic. Each velvet napper keeps 900 plastic bottles from polluting the oceans.
Promising review: "I was reluctant to purchase this napper because of the price. But I decided to treat myself, and I am so happy I did. I LOVE the way it hugs my body and gives me a feeling of comfort. I also like the airflow and chunky-knit fabric/design, which is different from others I have seen. It's not only functional but also decorative. The guide was helpful in recommending the correct weight, and I honestly sleep better with this napper! I highly recommend it! " —Elise W.
Get it from Bearaby for $269+ (available in 15-, 20-, and 25-lbs and six colors).

9.
A Shark air purifier actually designed with a Clean Sense IQ that auto-adjusts the power to keep the air clean and pure, so if you accidentally burn dinner, it will work more to clear the air of smoke as soon as possible. Plus, it works in rooms up to 1,200 square feet, has six high-speed fans, and is super quiet.
Promising review: "I love this air purifier! You can actually see it working. Mine is in my bedroom, which is so helpful to my allergies! If I'm cooking something in the kitchen, you can see when the smell of the food reaches my bedroom door. When set on auto, the air quality number drops below 100% (how far it drops depends on the food smell) and the fan turns up and starts cleaning the air. Even with something like burned toast or popcorn, the air is cleaned and the smell is gone very quickly. Where burned popcorn otherwise lasts for hours. I'm very pleased with this product. I would definitely recommend it!" —Donanne Bisbee
Get it from Amazon for $299+ (available in two sizes and two colors).

10.
A super luxurious cashmere cardigan soft and cozy enough that you'll want to wear it every single day. You'll feel super put together and won't have to change when you realize that you do have to leave the house to pick up some more provisions.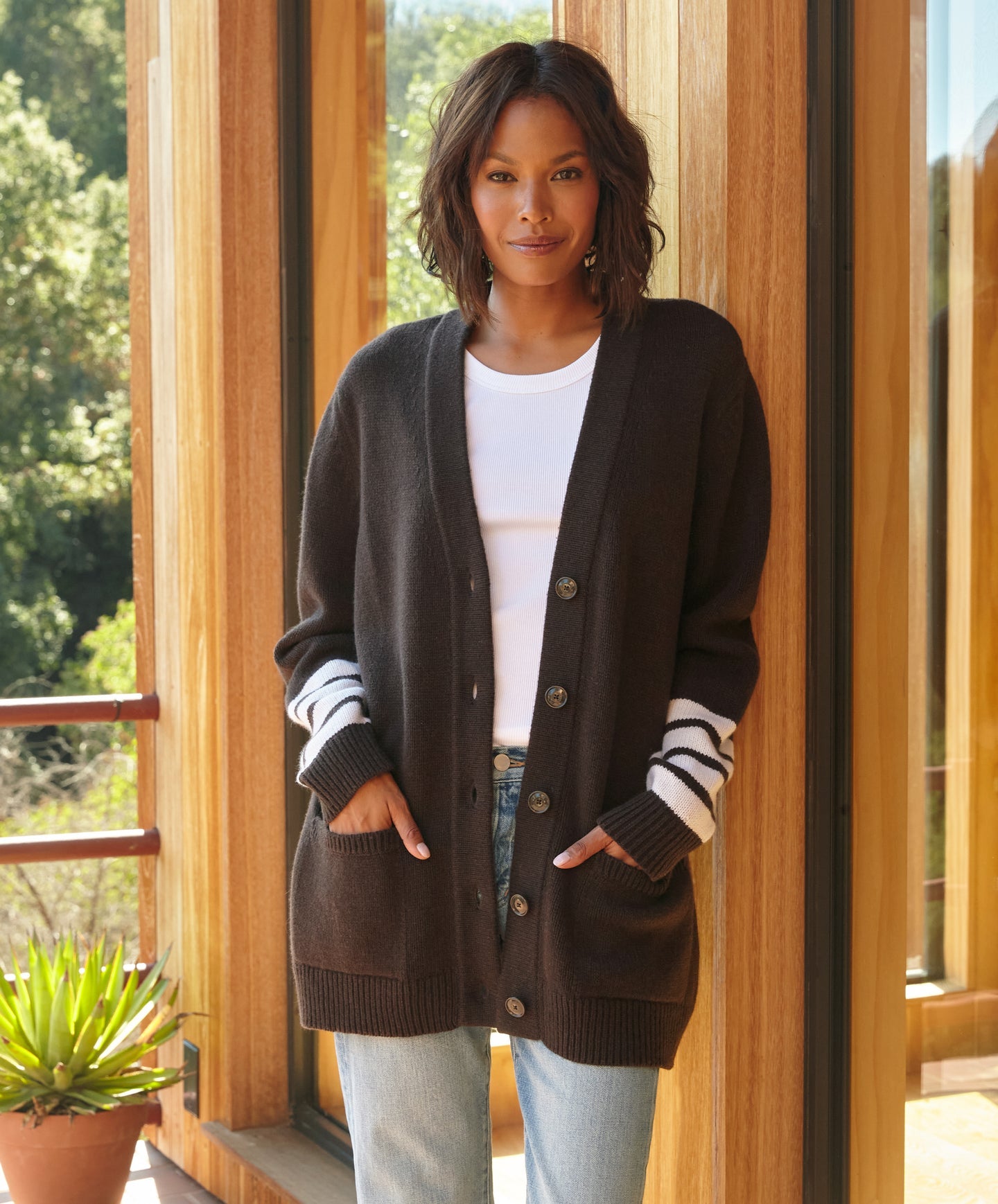 I own this sweater in grey and can confirm that it is super cozy and worth the splurge. Outerknown has great cashmere — it's got a good weight to it but is also super super soft. I love to just throw it on and feel so cozy and fancy as I hang out at home.
Promising review: "I love this cardigan and have been wearing it ever since it arrived. It is much softer than many other cashmere sweaters." —JOY D.
Get it from Outerknown for $450 (available in women's sizes XS–L and in three colors). 

11.
A Cuisinart compact bread maker great if you've been perfecting your sourdough recipe. With this sleek machine, you'll be able to easily make bread by just selecting what kind you want to make, putting the dough in, and walking away.
The machine is fully automatic with 12 preprogrammed options and three crust shades. It can bake up to a two-pound loaf. Plus, it has a 13-hour delayed start so they can have freshly baked bread ready whenever they want.
Promising review: "This machine really is awesome. I plugged it in within a couple of minutes of it being delivered and was able to make French bread right away! It comes with a handy recipe book and I can't wait to try the other variations. I'm vegan and oil-free so this was a perfect gift to me and my family so we can have fresh plant-based oil-free bread anytime we want! So easy to clean and looks sleek as well!" —Ryan B
Get it from Amazon for $129.95+ (available in two styles)
12.
A towel warmer here to transform your bathing experience because there's nothing that feels more luxurious than stepping out of your hot shower (or bath) during the cold winter months and wrapping yourself in a toasty warm towel.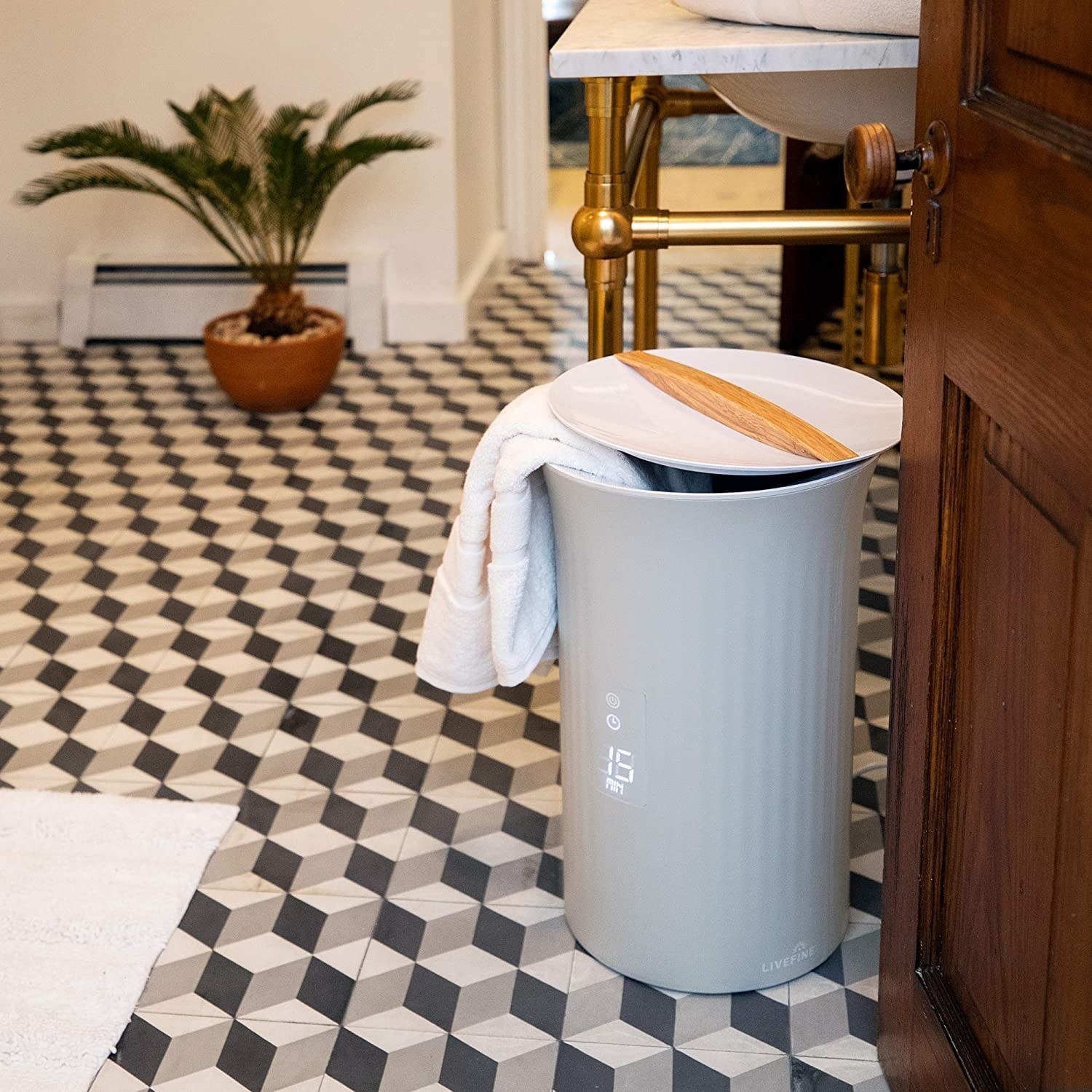 It fits about two towels (or even a towel and a robe or other fabric items) and has a 15-minute adjustable timer.
Promising review: "I bought one for myself, then bought several others as presents because it's so nice. It's fairly small and easy to find space for even in a small bathroom but is also big enough to hold two large towels at a time. There are a few small things to watch for: occasionally the on button takes a bit of finagling to work; it takes about eight minutes to hit 'maximum' towel warmth; if the lid is askew/not fully on the towel loses a lot of heat; there's a bit of a plastic odor that goes away after the first few uses. But if you're aware of those things it's super luxurious and worth every penny, having a super-warm towel waiting for you counters all the misery of having to leave the shower in the winter. It also makes a great present, it's the kind of luxury item people don't normally think to get for themselves but makes life so much better. Anybody who says you can't buy happiness obviously hasn't bought a towel warmer." —Heather
Get it from Amazon for $159.99.
13.
An acrylic plant hanger made to fit in your windowsill so you have a place to not only store your ~growing~ collection of plants, but also display them.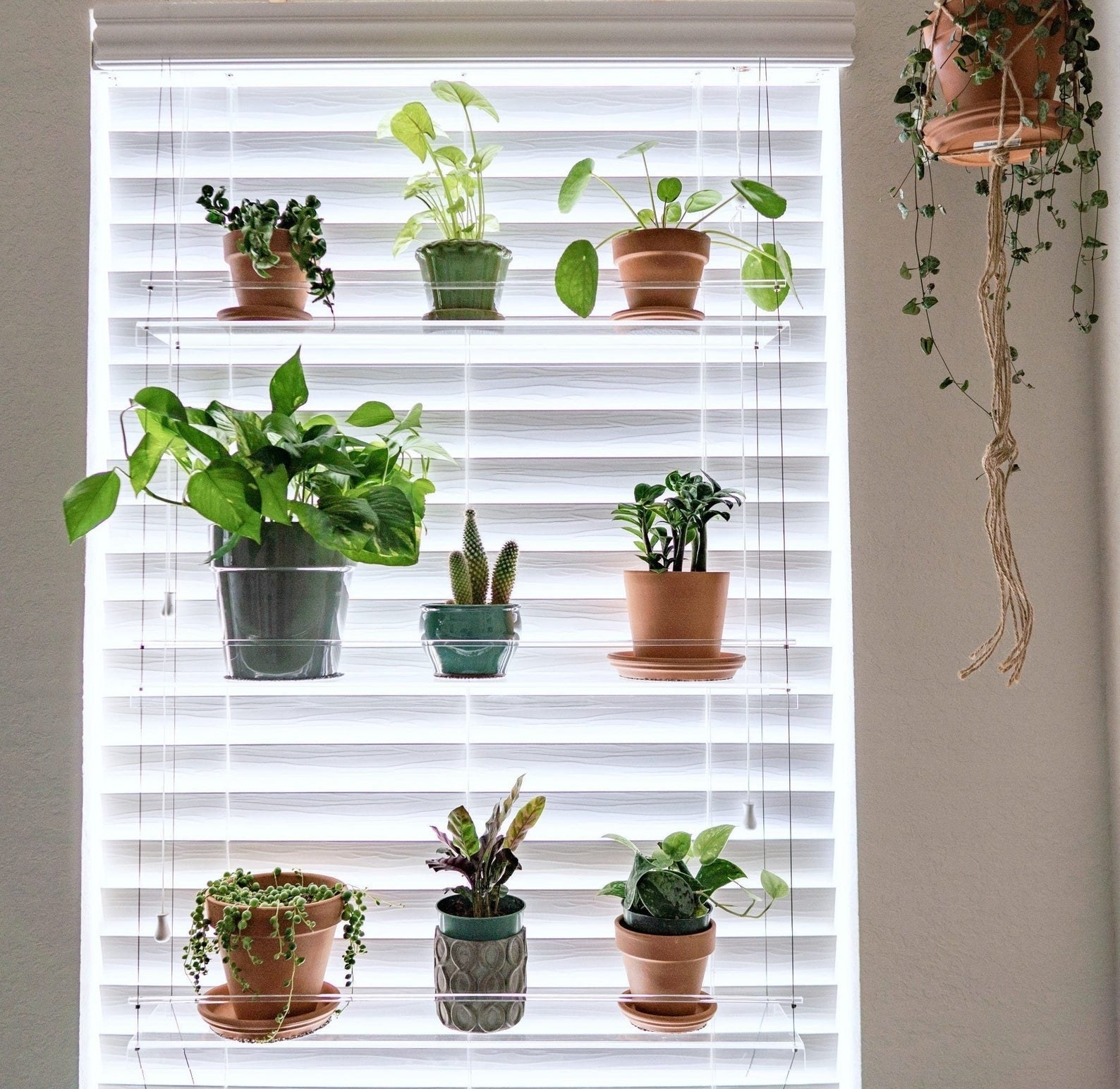 Indoor Window Gardens / Etsy
Indoor Window Gardens is a family-owned small business based in South Carolina. The acrylic shelves come assembled, and you can secure them with a single fastener. 
Promising review: "Not only do these shelves look amazing and give me so much more room for my plants but the customer service is amazing! I forgot to order extensions with my order so I contacted the shop and they helped me by making a special listing for the extensions. They placed them in my original order so everything came together. If you're looking for a window shelf, this is it!!" —Jamie Miner
Get it from Indoor Window Gardens on Etsy for $74+ (available in three styles and tjree mounting options).