We hope you love the products we recommend! Just so you know, BuzzFeed may collect a share of sales or other compensation from the links on this page. Oh, and FYI — prices are accurate and items in stock as of time of publication.
Raise your hand if you love a good manicure but hate paying salon prices but also hate painting your nails at home because they will inevitably chip in approximately two days!
Well, I recently discovered an amazing solution to both of these problems: an at-home gel manicure that lasts as long as a salon manicure (if not longer). Enter Essie Gel Couture nail polish and top coat.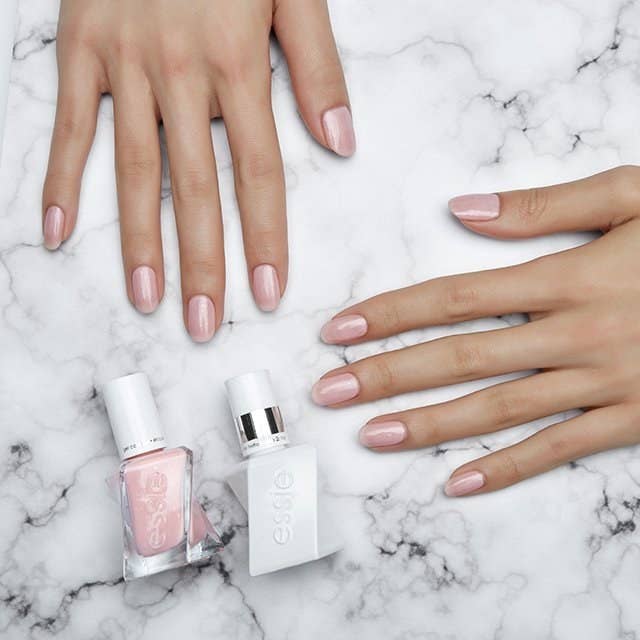 I'm pretty sure this stuff is actually magic. Over the past year, I started getting more gel manicures because I love how long they last. But I started to hate how expensive they were — and how brittle my nails felt after the nail polish was off. Then I learned that the UV light isn't great for your skin either.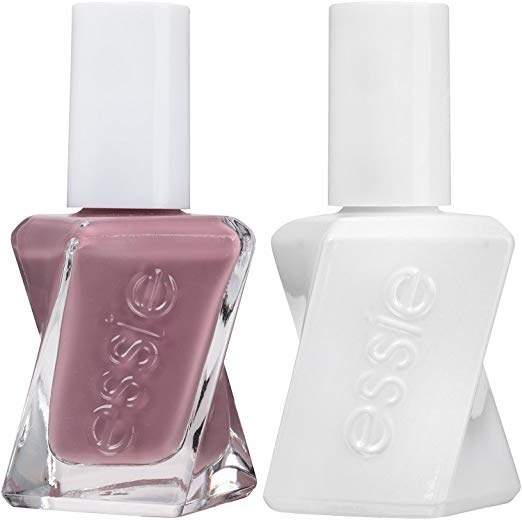 So, I decided to take matters into my own hands and find an at-home solution my nails (and my wallet) would love. I gave the Essie Gel Couture a try because a few coworkers recommended it. And let me tell you, it truly exceeded my expectations!
The whole process is so easy, and it's only two steps: 1) Apply the color. 2) Apply the top coat. (I also used a base coat first to protect my nails.) Here's what my at-home manicure looked like on the first day: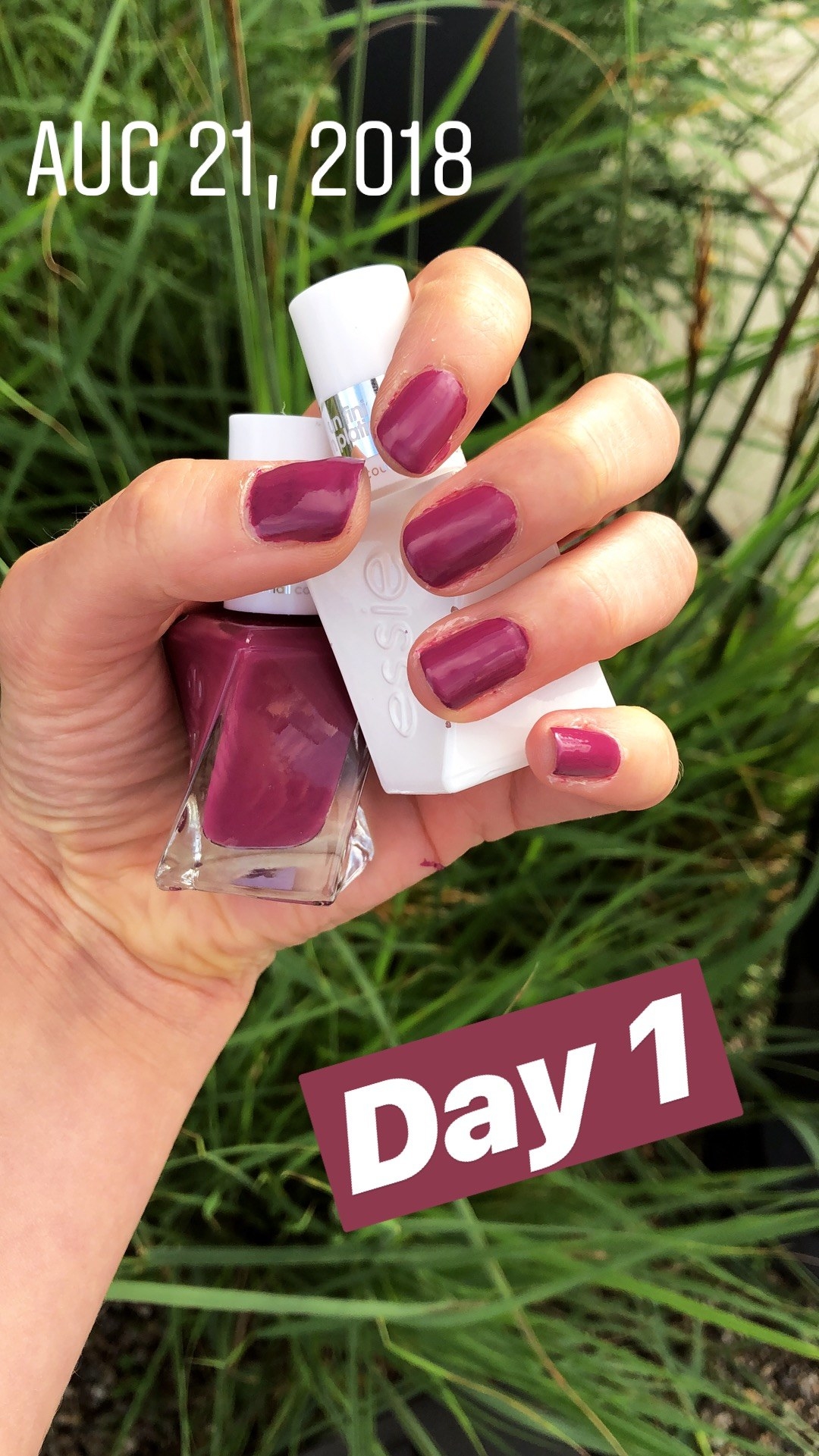 By day four (the point by which most of my at-home manicures have already started chipping pretty badly) my nails still looked as good as day one.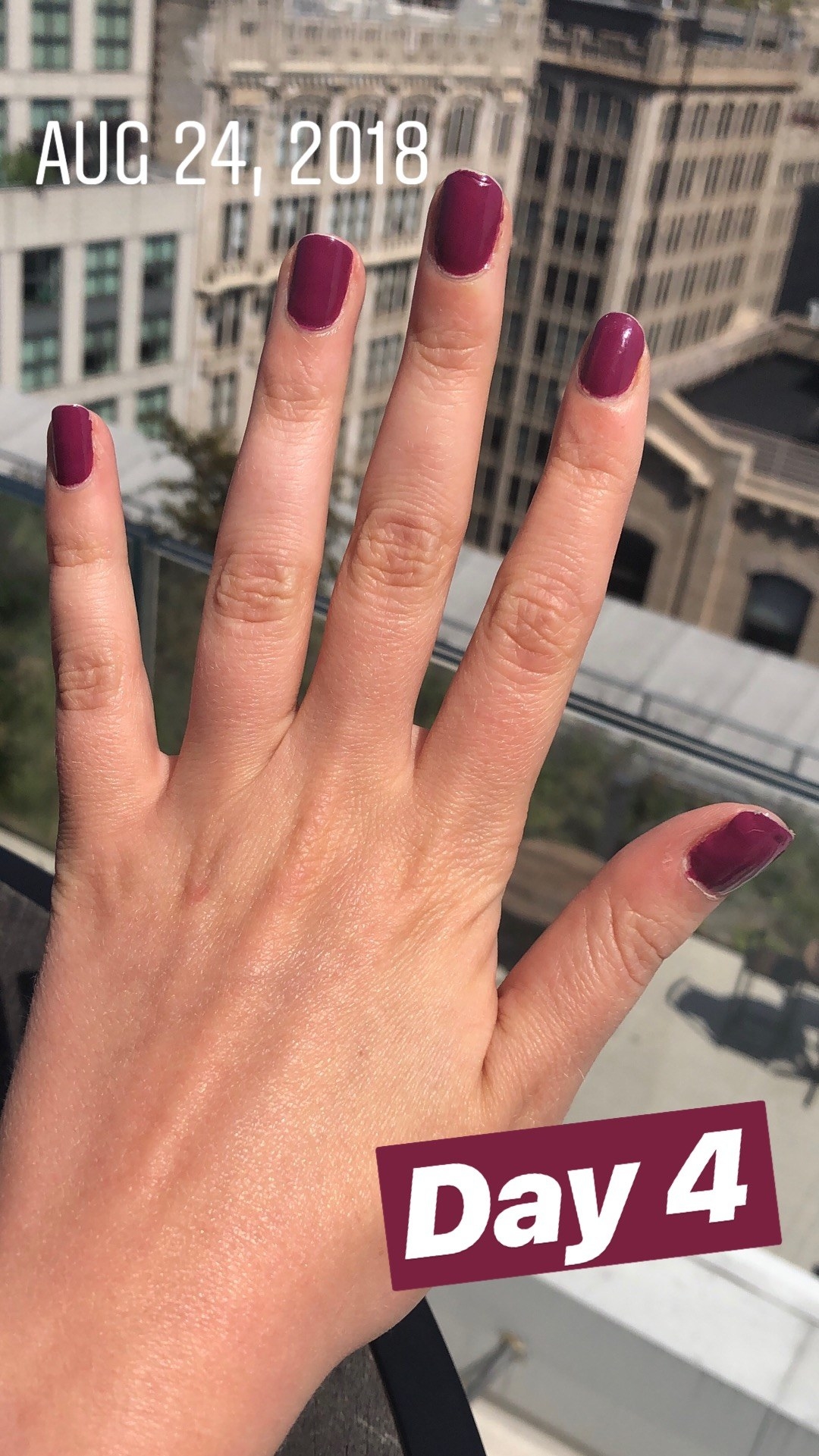 And two days later, I couldn't help but stop watching the amazing tennis game happening in front of me while I was at practice day of the US Open to realize that MY NAILS STILL LOOKED PERFECT.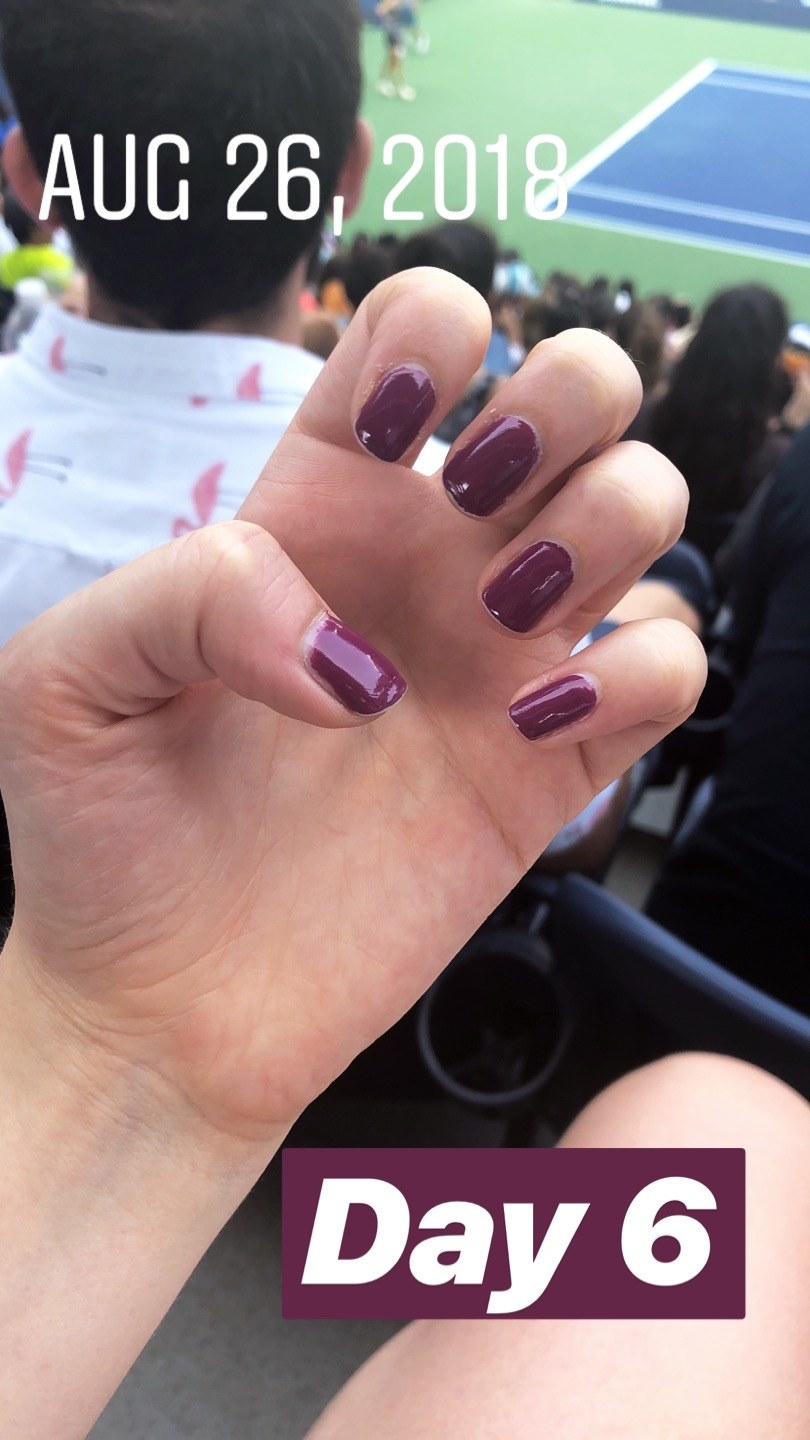 By day 8, my nails had officially lasted over a week, without a single one having chipped yet!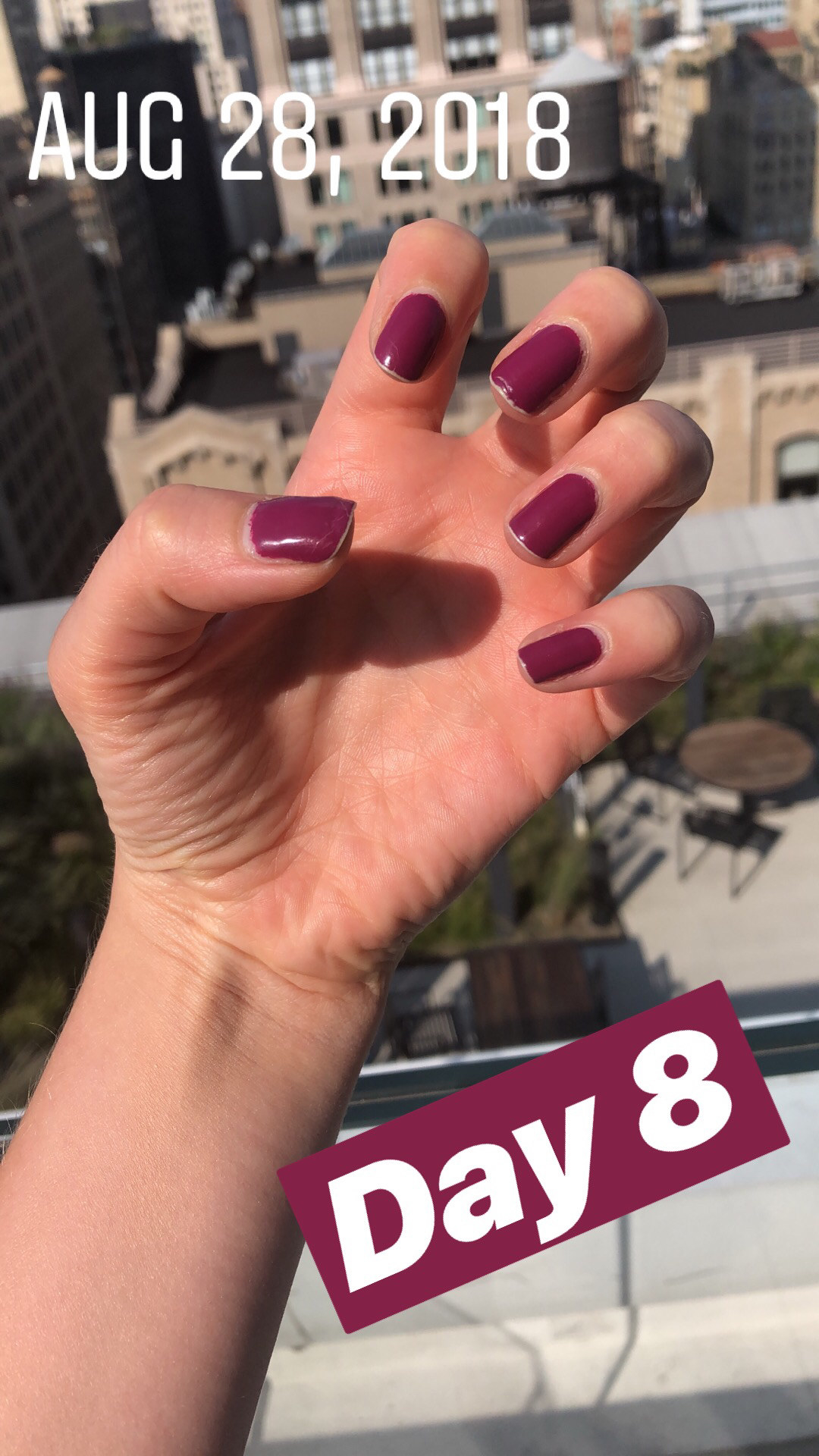 And I'm not the only one that loves the magic that is Essie Gel Couture. Check out all of these promising reviews from people who are really digging their long-lasting manicures: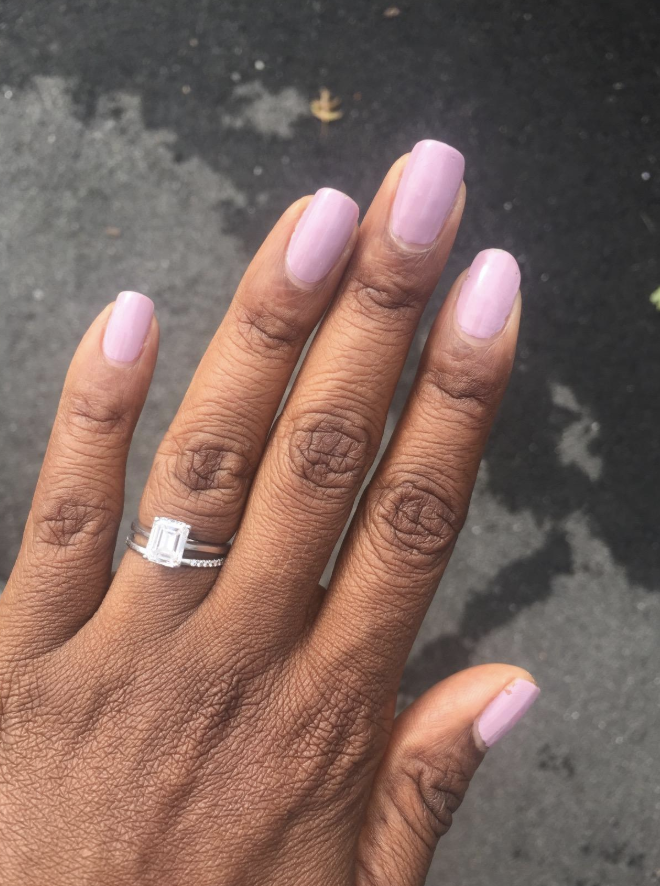 And while some may complain that it's a bit pricier than other nail polishes, it's less than a regular manicure, wayyyy less than a gel manicure, and the color and top coat can be used so many times. Plus, I've had friends who have had success just using the top coat with any brand of regular nail polish.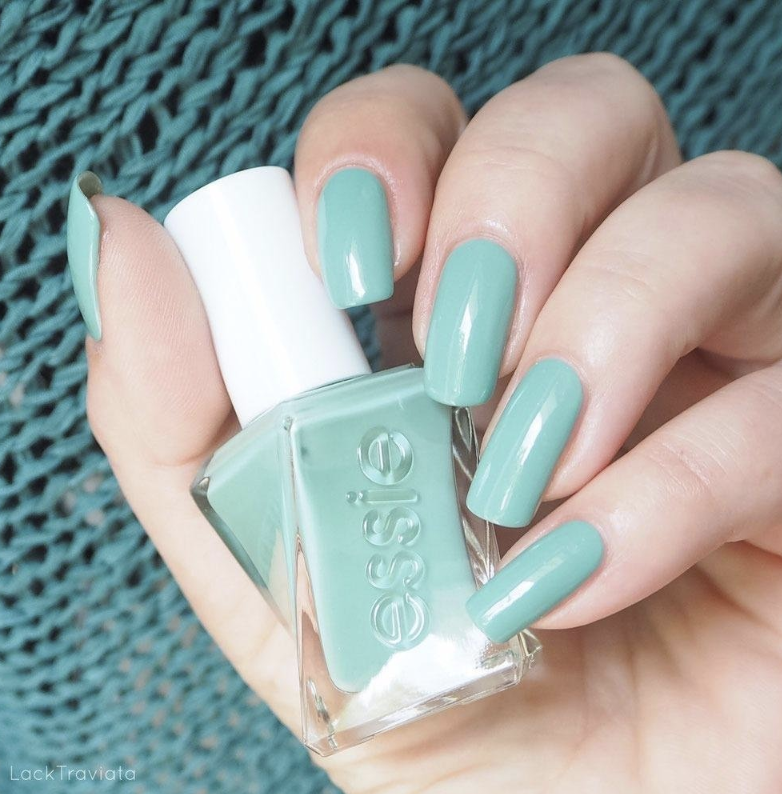 All things considered, I think it's time for me to go home and throw out all the other nail polish I own.
Me to every random person on the street I pass as I spread the gospel of Essie Gel Couture.
Want more great nail products? Check out one of these lists!