14 Products That People With Boats Love
An adjustable umbrella, a SubSafe, and more products you do ~knot~ want to miss out on.
We hope you love the products we recommend! All of them were independently selected by our editors. Just so you know, BuzzFeed may collect a share of sales or other compensation from the links on this page if you decide to shop from them. Oh, and FYI — prices are accurate and items in stock as of time of publication.
1.
A Robocup cup holder that clips on any pole or surface and gives you a place to store two drinks (or even fishing poles) that you can easily move around, if needed.
2.
A JBL Bluetooth speaker to turn your boat into a ~party boat~. Plus, you won't have to worry about an accidental overboards or splashes, because it's waterproof.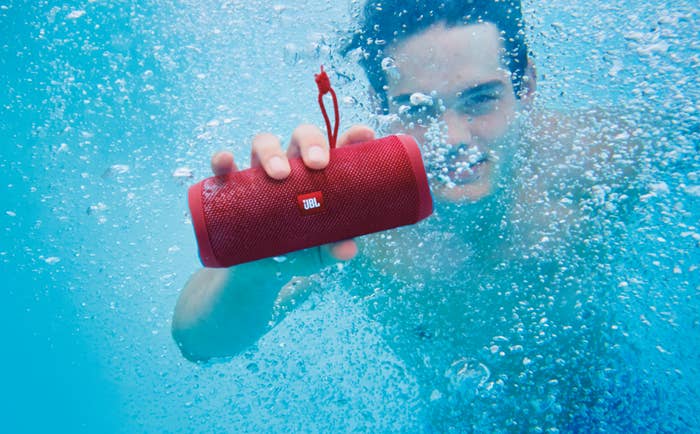 3.
A hanging trash can you can attach to the back of the seat and give everyone a place to stash their trash before it flies away.
4.
A scuff eraser designed specifically to remove marks from all the materials on your boat — leaving it looking as good as new.
5.
A top-snapper tool to help you snap and unsnap that pesky canvas boat cover in place so you can get it done in minutes instead of struggling and ending up a sweaty mess.
6.
An adjustable umbrella with SPF 50+ in it that you can clamp on to any part of the boat and provide (or your furry friend) a shaded place to hang out.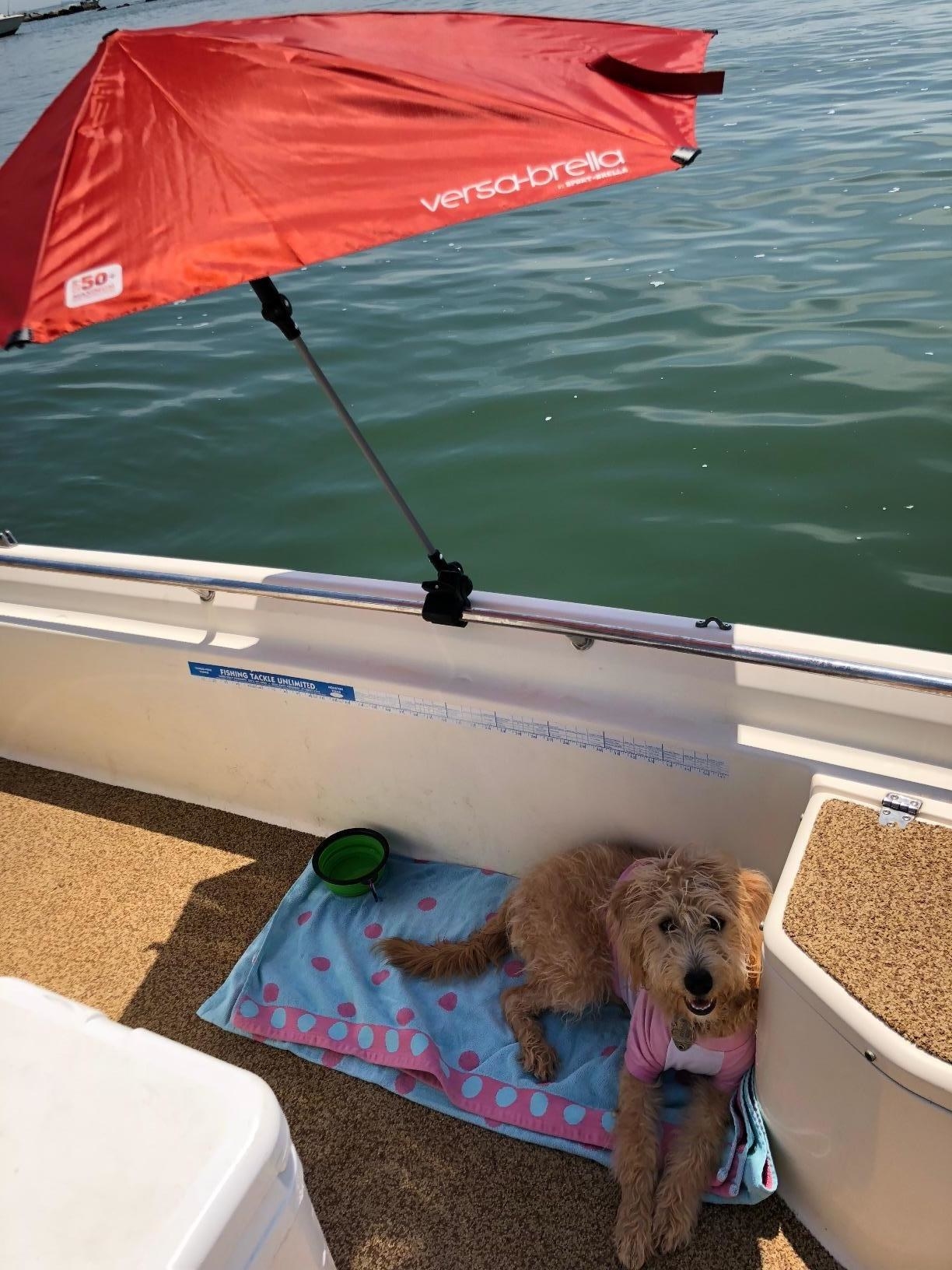 7.
A solar-powered battery charger that will keep your battery charged while you're out and about so you never get ~stuck up a creek~.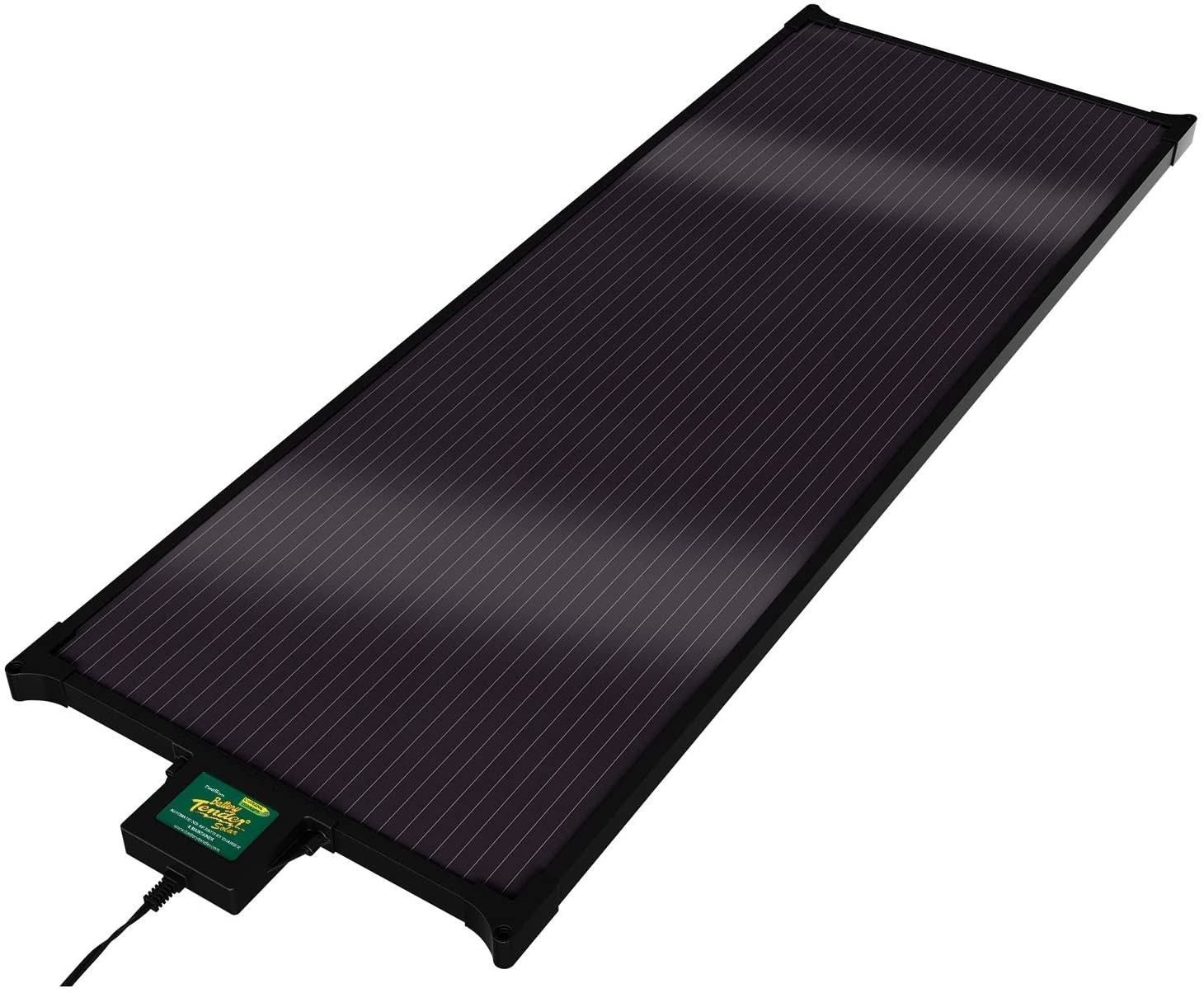 8.
A waterproof bag you can keep towels, clothes, cellphones, wallets, or anything else you need aboard that you don't want to get wet.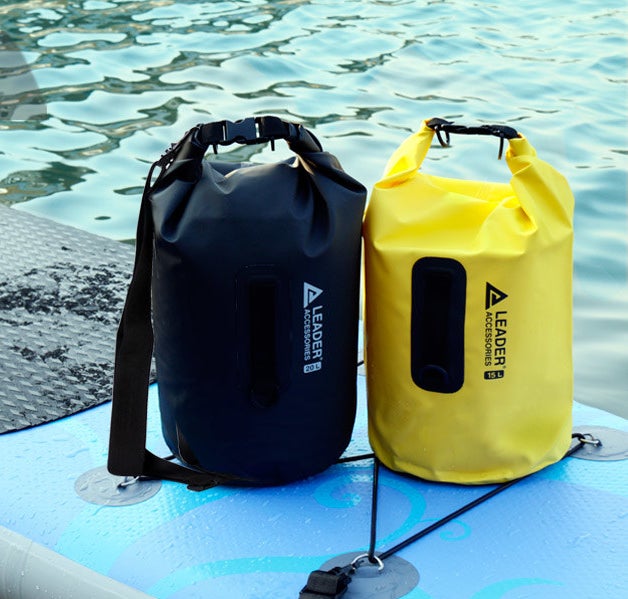 9.
Bimini clips so you can easily hang towels up and either give you more shade or just let them dry out after you use them.
10.
A SubSafe designed to fit a sub sandwich perfectly and keep water out, so you can stash your food in the cooler and not worry about pulling out a soggy sandwich hours later. 🤮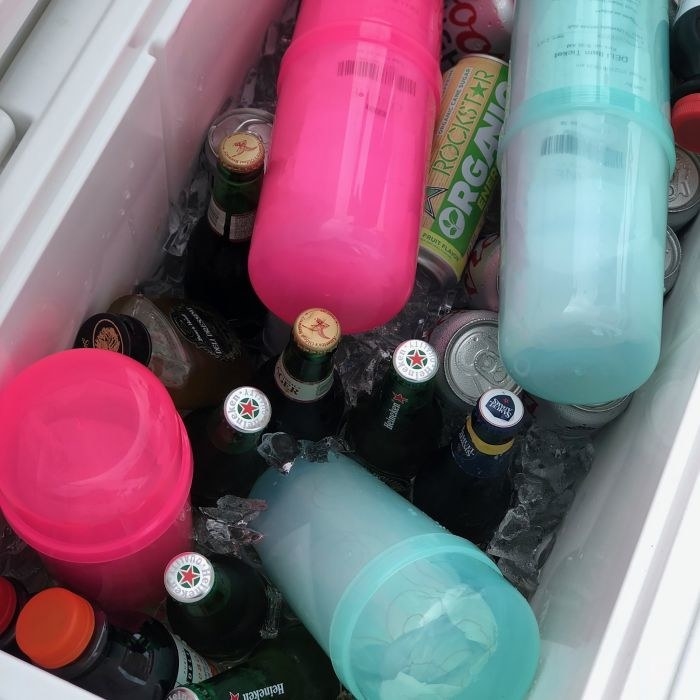 11.
A floating keychain in a very bright yellow color so not only will your keys float if they end up in the water, but you'll also be able to spot them instantly.
12.
A portable reclining seat you can set up anywhere you need an added seat or even just one with a back that'll make your trip that much more comfortable.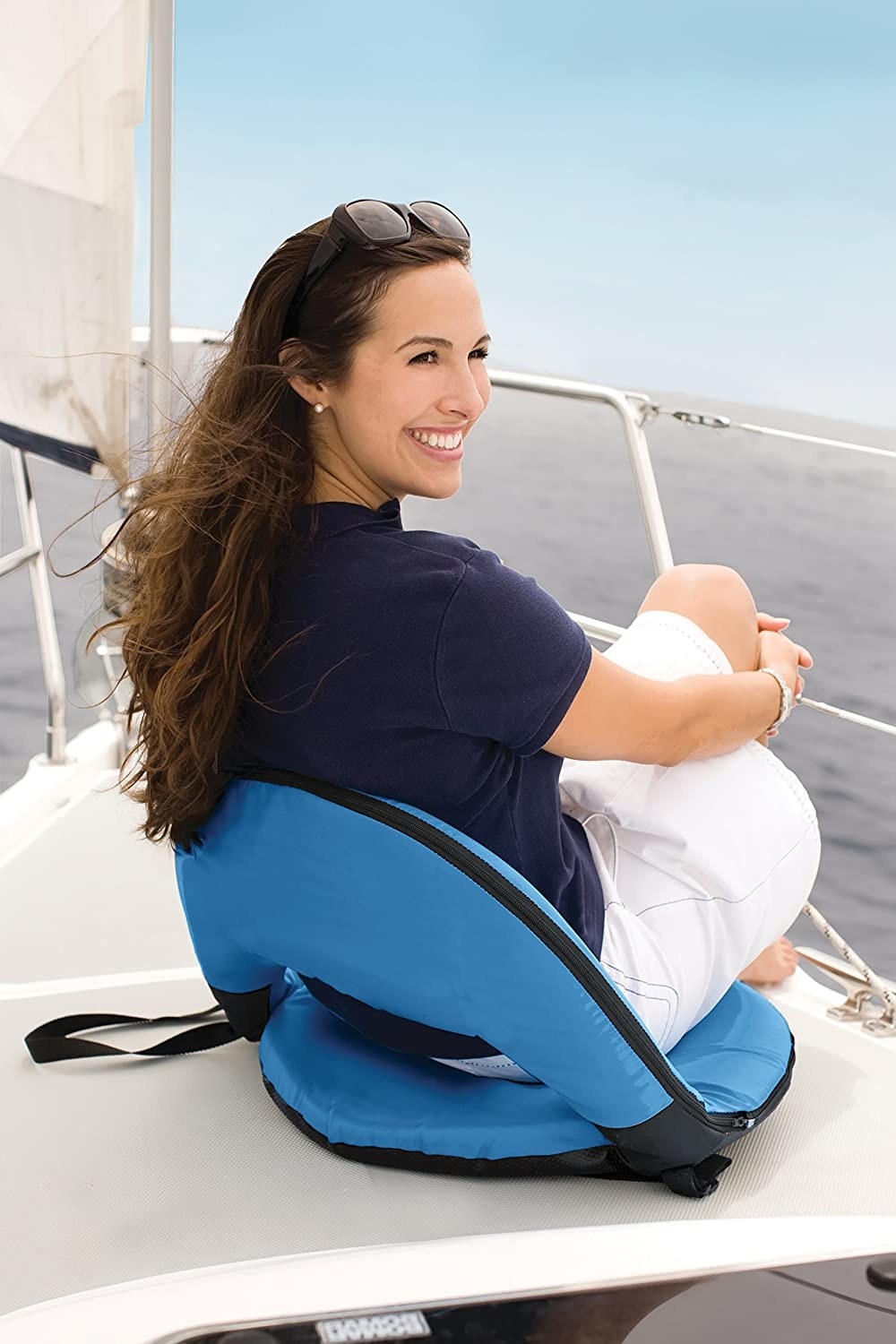 13.
A suction phone mount that'll ~stick~ close to you as you drive so you can use it for directions or just to pick the next song you're going to jam to.
14.
An aluminum folding table perfect to set up if you need some extra space for snacks and drinks (while you're not moving of course). It can then be picked up and stashed away when not in use.
The only thing to do when you first step on a boat: