"It's dinnertime on the Seinfeld aquarium set. Elaine is eating some food right there...George is pretty much always eating," Matt Davidson, creator of perhaps the best aquarium in the world, says in this video.
The aquarium is built into an old TV.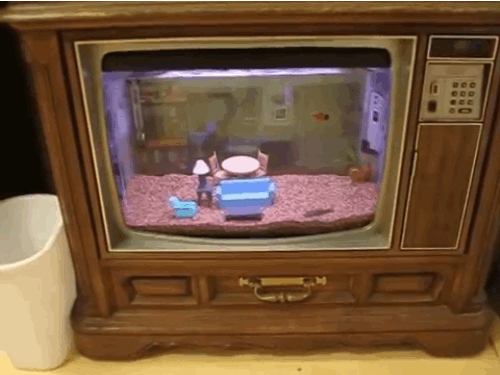 Would watch a full thirty-minute episode of this. A true show about nothing!