Surely you've seen this GIF floating around the interwebs: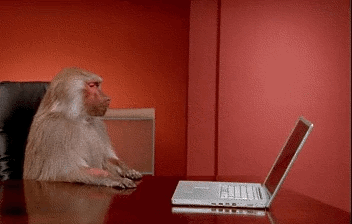 Has there ever been another series of images that so accurately captures your daily life?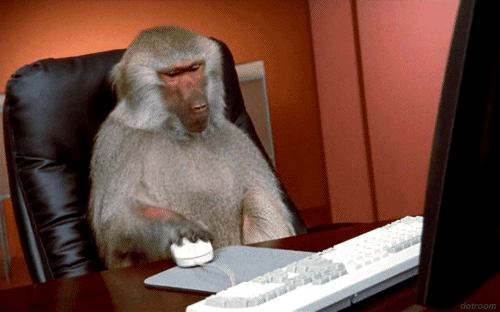 Meet G.K. and Vikki Hart, the husband-and-wife stock photography team we all should thank for bringing the baboons into our lives:
They filmed the baboons 13 years ago, before Twitter, Tumblr, and Reddit even existed!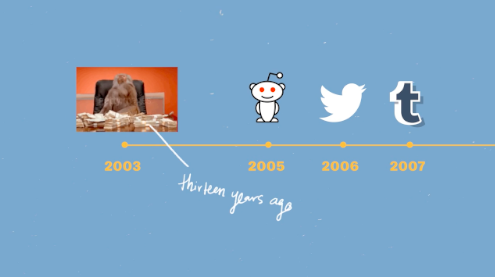 There were GIFs back then, but they looked like this: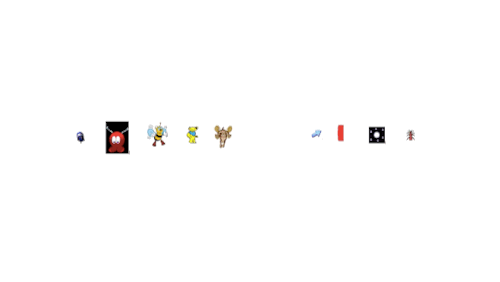 They never expected the baboons would become memes. They just love working with animals and have been doing it for ages.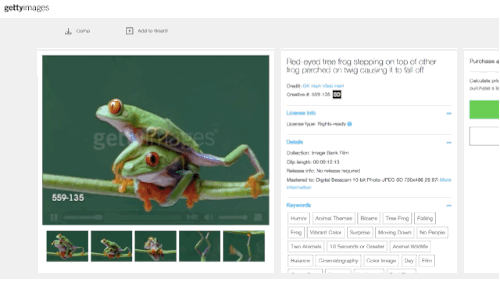 Their images usually appear on greeting cards, books, and ads. But before the internet discovered the baboons, they appeared in Steve Carell's Dinner for Schmucks in 2010.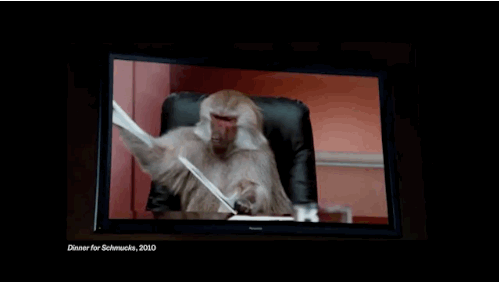 In April 2014, digital artist Steph Davidson came across the baboons while looking through stock footage and made a GIF for her Tumblr.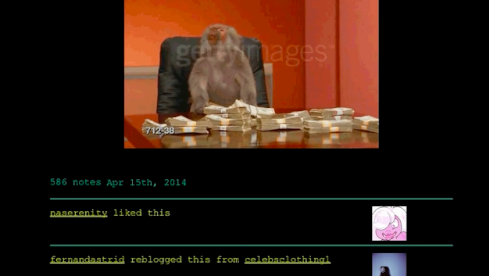 A year later, the baboons took off on Twitter.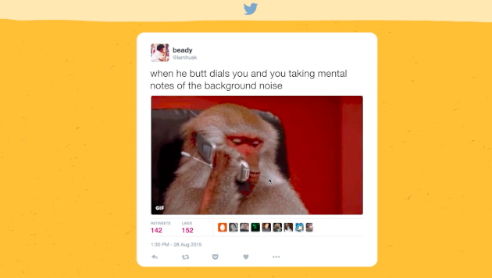 The Harts spent a month preparing for the shoot that would change our lives for the better. They made baboon-sized props and rigged up the chair.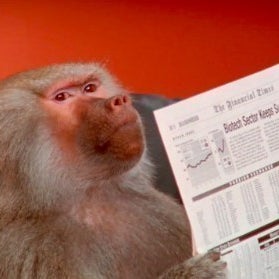 The three baboons involved were trained to type and use the phone...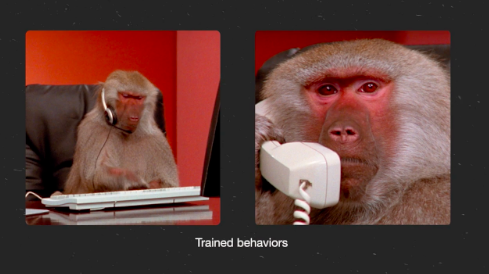 ...But the best stuff was pure baboon improv: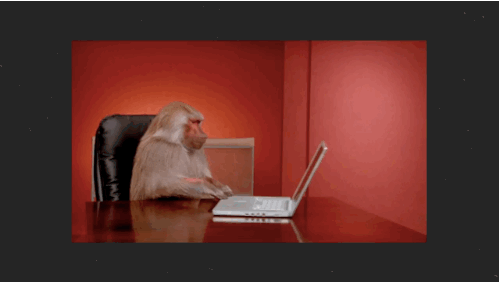 THANK YOU G.K. AND VIKKI FOR BRINGING SO MUCH JOY INTO OUR LIVES!