No need to continue smoking out of the shofar, now you can spark up a menorah and enjoy your latkes!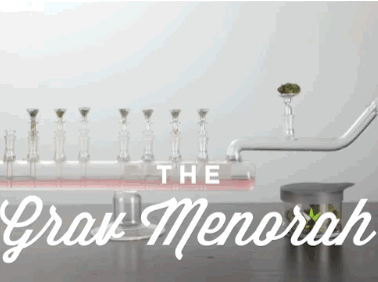 What a technological feat, that combines ancient Judaism and 2014 weed culture in a beautiful festival of lights.
You're going to need some power lungs for this thing. And maybe eight friends to help light each bowl, including a much larger storage bowl to represent the shamash candle.