This is Maia. She and her boyfriend Alex have been dating for eight years.
They share a home and a bank account.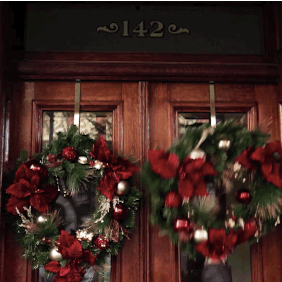 There's only one problem: they've never said "I love you" to each other.
For the first year they dated, Maia wanted to tell Alex she loved him all the time. "It was bubbling out of me," she said. But she made a pact with herself not to say it first, since she had initiated everything else in their relationship.
It's not that they have a communication problem, though. They talk about their future together, where they want to live when they're older, and when they should have kids.
They also learned to express their love in a variety of cute and creative ways.
"I could definitely see him proposing and not saying 'I love you,'" Maia goes on. "Not saying 'I love you' is probably the one thing we don't, or can't, talk about."
Since it has taken them eight years to say it, Maia wanted to give Alex the most fabulous "I love you" ever.
But, after brainstorming crazy displays of affection with bears on unicycles and burritos, she decided the best way was just to say it simply and in private.
AND GO OUT AND TELL SOMEONE YOU LOVE THEM ALREADY, JEEZ!