First, let's talk supplies. You'll need rolling papers, a grinder, crutch material, and some kind of herb that definitely isn't drugs.
Face your rolling paper with the adhesive strip facing upwards on the edge farthest from you and sprinkle your ground trees evenly, leaving some room on the sides.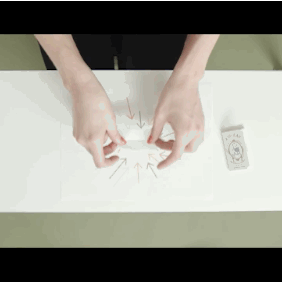 Now it's time for a little arts and crafts while you make a crutch (aka filter). It's just a little rolled up piece of paper that goes on the mouth-side of the joint.
Place the crutch on the rolling paper to the side of the ground herbs. Now you're ready to start rolling.
Pick up the paper and gently roll it back and forth a couple times to pack the mixture together. Then, fold the paper down on the side closest to you and roll in that direction.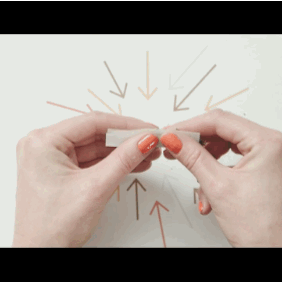 When you're almost done, lick the adhesive strip and finish rolling. Twist the end of the joint to lock it up.
And that's how you roll a joint.