A Kansas woman named Sarah Oropeza noticed a 2-year-old girl had been left by her caretakers in a sweltering car and used a tire iron to break the window in order to rescue the toddler.
Oropeza said it felt like she was never going to get that window open.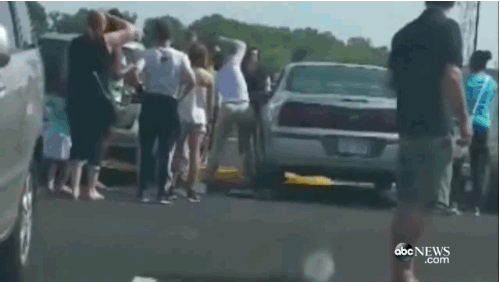 The little girl was covered in sweat and Oropeza was getting desperate.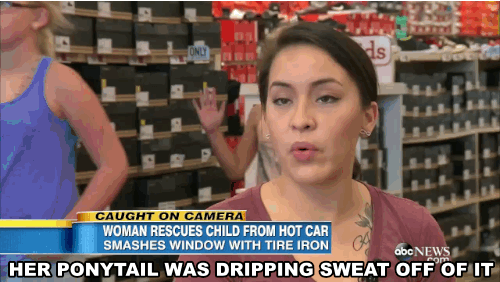 The whole ordeal only lasted three minutes, but she said it felt like forever.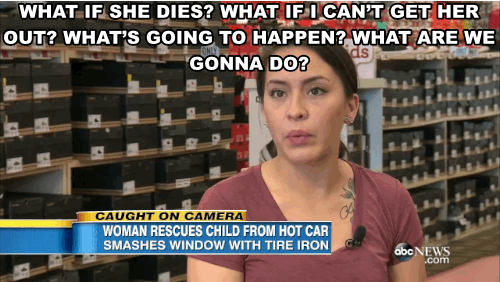 Police ticketed the child's caregivers when they got back to the car and criminal charges may be on the way.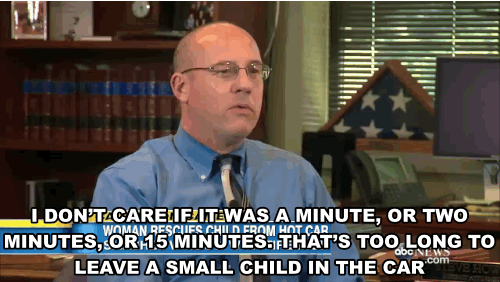 KidsAndCars.org, a nonprofit child safety group, says that an average of 38 children die in hot cars each year from heat-related deaths. Ten children have already died this year, according to their website.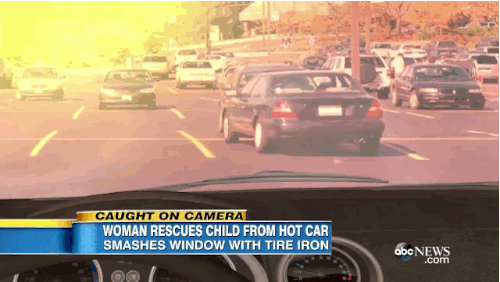 BuzzFeed has reached out to the Merriam, Kansas Police Department for comment.