As the drone begins to fall, the guys run to catch it, even hopping over a little fence to get there.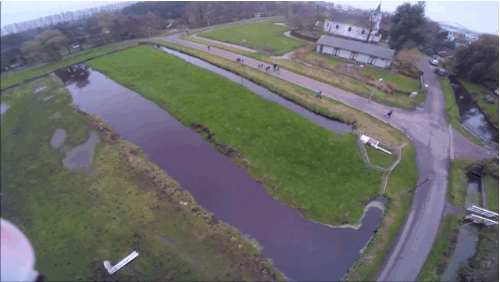 As it approaches, Spanjer realizes that it's going to hit the water.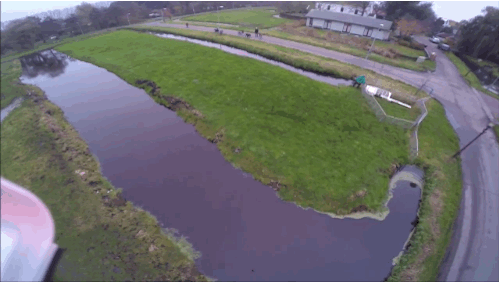 Without much hesitation, he hops in the water.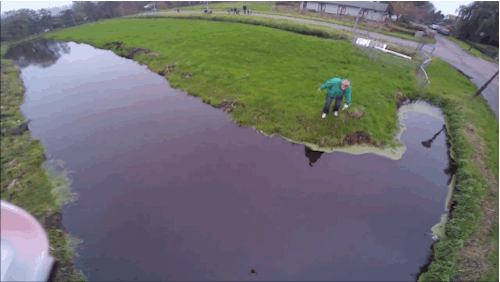 IS THIS NOT THE GREATEST ACTION MOVIE YOU'VE EVER SEEN?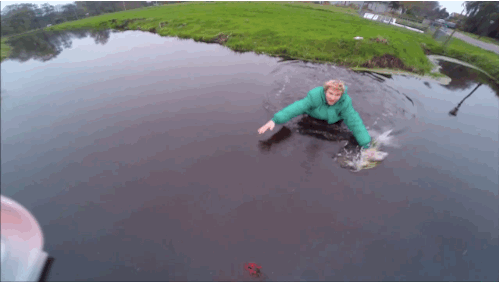 SUCCESS!!