What It Feels Like When Your Significant Other Watches Netflix Without You
If you really love me, you'll wait.
When bae lets it slip that she has already seen the new episode, you start to question your entire relationship.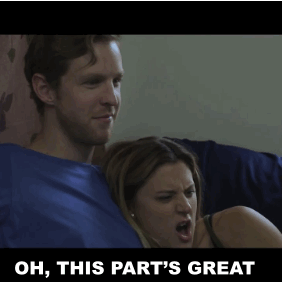 How can you trust this person anymore?
Never mind the kiss, HOW MANY EPISODES DID SHE ACTUALLY WATCH?
If you're going to stoop so low as to Netflix cheat, you better have some respect and not use the same login.
And don't even discuss TV size. You don't want to go there.