For No Good Reason Here Is A Dog Balancing 100 Fruits And Vegetables On Its Head
This is what the internet was made for.
We honestly didn't even know some of this food existed! Very informative stuff here!
Leafy greens suit him the best, no?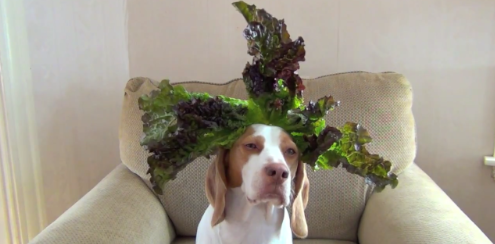 Get this dog on the cover of Vogue immediately!