Literally, these were her first words when Conan asked about her summer so far.
As it turns out, all the penises came into her life via a bachelorette party.
Aubrey was in charge of gathering the party favors and decorations, so naturally she went a little crazy with the penis paraphernalia.
She said they had penis lollipops, hats, necklaces, and a very realistic cake, which she wasn't allowed to show on Conan because it's so gnarly.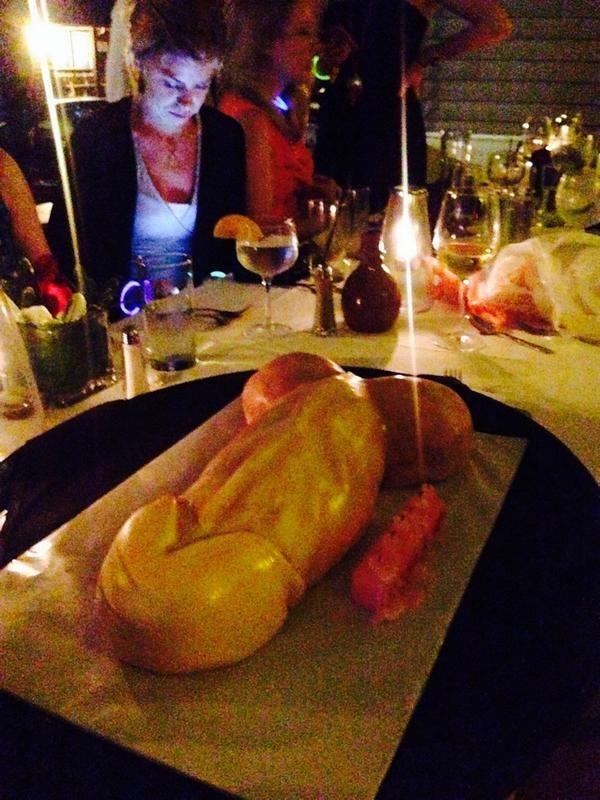 Basically, Aubrey seems like the best maid of honor anyone could ever hope to have.