Ashton Kutcher, Wilmer Valderrama, And Dax Shepard Join In On The Ice Bucket Challenge
Because one celebrity is so close to none.
Topher Grace challenged his That 70s Show costars to the ALS ice bucket challenge a few days ago and they responded right away with this video. Best part? You can totally hear Mila Kunis laughing behind the camera.
Celebrity wet t-shirt contest, y'all.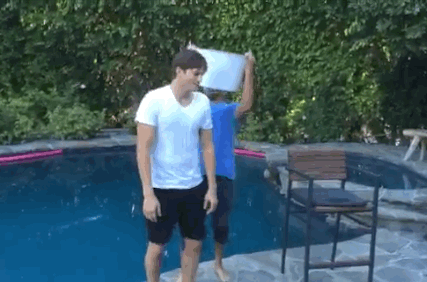 But wait! Suddenly a wild Dax Shepard appears out of nowhere and accepts the challenge as well. Way to go you guys.