A Bunch Of Millennials Lay In A Coffin And Talked About Their Ideal Funeral
"I would like to be buried in, like, a Tommy Bahama shirt and look like the chillest dude that ever lived on this Earth."
This girl was hopping her friends and family would be passing bottles and blunts around at her funeral.
This guy wished he had traveled more, and this girl was upset she let fear take over.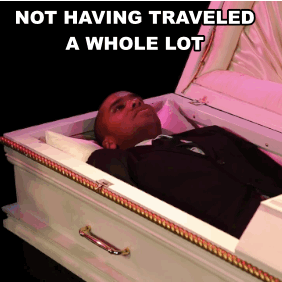 Overall, it was a pretty heavy exercise that definitely had these millennials thinking about life in a very different way.