Ireland is divided into the Republic of Ireland (officially named Ireland), and Northern Ireland, which is part of the UK. For this reason, you will see two distinct looks throughout this video:
Before 1921, Ireland was one unified country.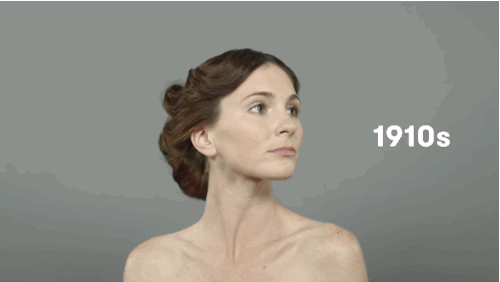 The divide between the north and the southern was somewhat religious, with the former being largely Protestant, and the latter Catholic.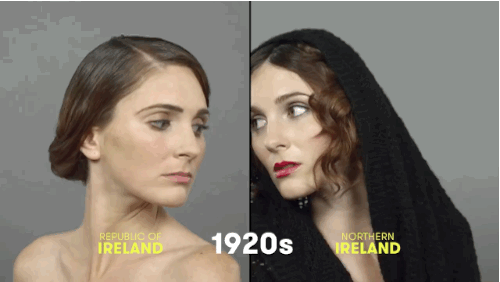 The 1930s saw the rise of WWII and very modest looks in both parts of Ireland.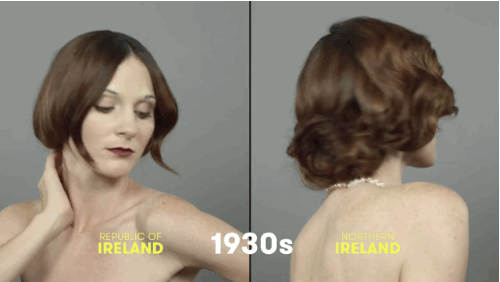 Northern Ireland was involved in WWII, while the Republic Of Ireland stayed neutral.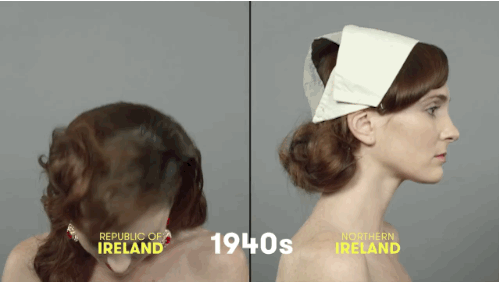 In the 1950s the women of Ireland had a similar look to American housewives of the time.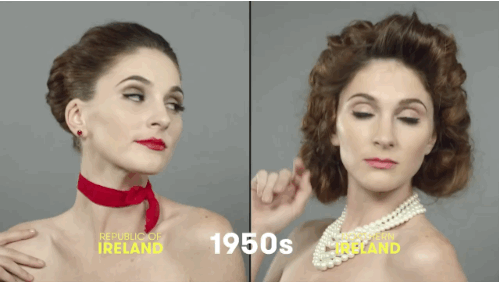 The 1960s saw much civil unrest.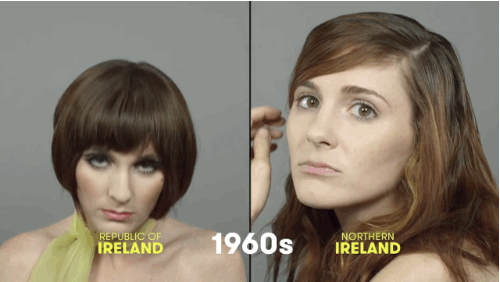 But the 1970s was when shit really hit the fan. Northern Ireland wanted to secede from the UK and there were lots of bloody protests.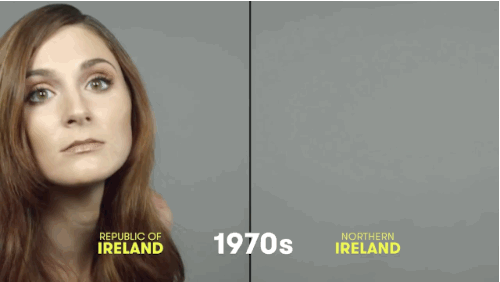 In the 80s, a large club scene emerged.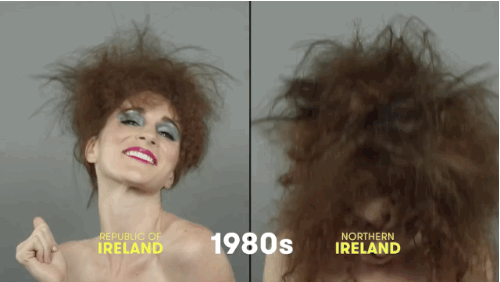 The 90s were a decade of prosperity. These looks were both based off of musicians (anyone remember the girl group Bewitched?!)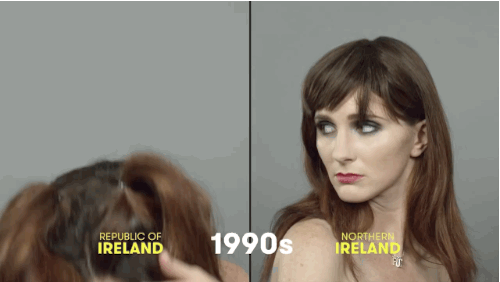 In the 2000s, some of the old lines between the two countries blurred.
In the 2010s, the Republic of Ireland, a typically strict Catholic country, legalized gay marriage.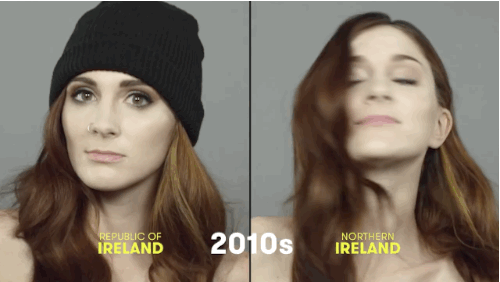 THE MORE YOU KNOW!