Where is your ideal place to live?

Warner Bros

Pick Your Favorite Color.

DC Comics

Choose One Word That Best Describes You.

DC Comics

You just finished your work for the day. Which of these activities is your ideal past time?

DC Comics

Spending time with the Family

Looking for the next news scoop

Enjoying a nice afternoon walk at the park

Working on a top secret engineering project

Playing a pickup Basketball game

I don't have time to rest

Which of these is your ideal superpower?

DC Comics

I don't need any superhuman abilities

Which of these is your ideal person to work with?

Via DC Comics

Via DC Comics

Via DC Comics

Via DC Comics

Via DC Comics

Via DC Comics

Via DC Comics

Via DC Comics

Via DC Comics

Via DC Comics

Via DC Comics

Via DC Comics

Via DC Comics

Via DC Comics

Via DC Comics

Via DC Comics

Via DC Comics

Via DC Comics

You are at a restaurant ready to order. Which entree would you pick?

Warner Bros

Classic American Cheeseburger

Caesar Salad with Ranch Dressing

Hot Dog with Ketchup and Mustard

Chicken Strips with French Fries

Gormeat Sirloin Steak with Barbecue Sauce

Homemade Pot Roast with Cornbread

Which of the following is your favorite subject?

DC Comics

Which of these actions would you best be willing to take?

DC Comics

Helping out a friend in need, regardless of the consequences

Making a judgement that best benefits you

Accomplishing a desired goal, even at the cost of many losses

Scooping out a story, even in the face of danger

Making sacrifices in your workplace for another, even at the risk of losing your job.

Fighting for truth, justice, and freedom no matter the risk or situation

Pushing people you care about to their limits in order to help them reach their potential

Which of the following professions do you find most appealing?

DC Comics
Which Superman Character Are You?
You are a natural born leader. You come from humble beginnings, and you choose to make decisions based on what is morally right. Even when there are times when you question whether or not you are making a positive impact in the world, at the end of the day you never stop fighting for truth and justice. You strive to inspire others with your compassion and bravery, and hope that by leading by example, others will follow.
You are headstrong, determined, and passionate about what you do. Danger does not prevent you from getting what you want, and you are willing to go through whatever comes your way in order to accomplish your goals. Life for you can never be too boring when you have Superman around as well. After all, you are a shoulder he can always lean on in times of need.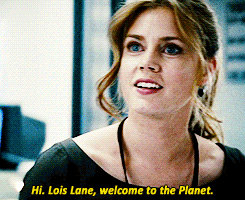 You are the big boss of the workplace! You are respected among your community, and you like for things to get done quickly and efficiently. There are days in which you can be hard on those around you, but in actuality, you strive for them to meet their potential. With villains running rampant in your city, there are always great stories to be found. After all, you are a newsman at heart!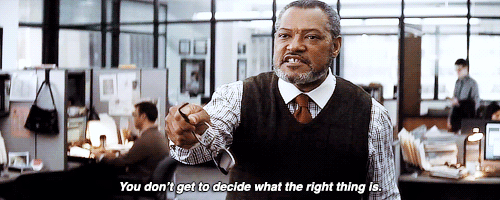 You are Superman pal! You have cheerful personality, and seek the thrills of adventure in life. You go out of your way to help your friends, and you enjoy great company from your loved ones. Whenever you have a chance to take part in on the action that goes on in the city, you don't hesitate to jump at the chance and lending a helping hand. The experience is worth it in the end, and besides, it's always nice to feel needed by the Man of Steel himself!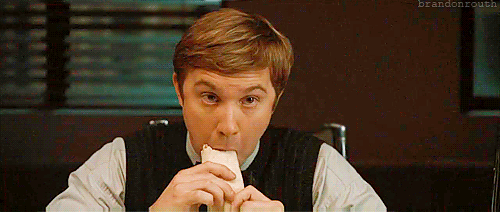 You are a self made genius mastermind. You have a high power and influence over those around you. You are willing to do whatever it takes to fulfill all of your plans in life, and see to it that you stay in control over all of them. Criminals revere you, and the general public may praise you, but it is always be a pain to know there is someone trying to foil any of your plans that you try to set in motion...Superman. In the end though, you will make your mark on history!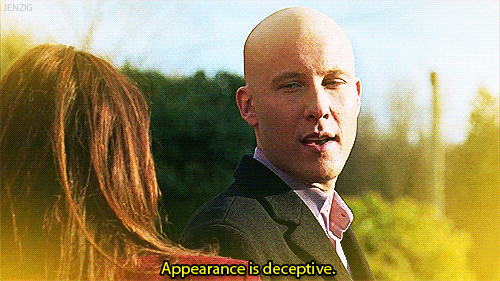 You got:

Jonathan and Martha Kent
You are the role model and parental type which people look up to. You set an example by teaching the principles of honesty, compassion, and hard work. No matter what the circumstance is, you look for the positive things in light, and do the best you can to provide for others with whatever you have. After all, being guides to Superman is no easy task!
You are ruthless, cunning, and extremely disciplined in the ways that you have been taught. You will not allow anyone to stop you from seeing your life's goals succeed, and is even willing to succumb to extreme measures to ensure that they come to fruition. People respect your commands, and your determination is something to be admired, if not feared.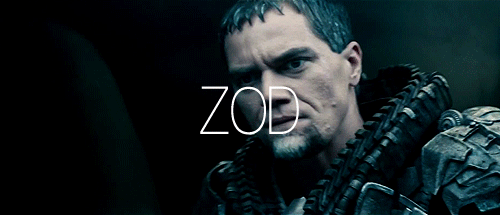 You are bright, optimistic, and strong just like Superman! Your courage is something to be admired, and you value the loved ones all around you. You strive to make your own mark on the world, and make the most out of life no matter where you live. You try to set a good example for people who look up to you, and you are a sense of hope for them in times of peril. No matter what challenges you may face, you never give up fighting the good fight!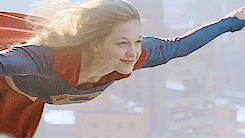 You are Superman's best friend! You are trustworthy and always dependable to those around you. Your loyalty is extremely valued and people take note of that. You believe in working hard in life, and will always do the best you can to live a satisfying life. Being Superman's best friend is not always sunshine and rainbows, but you are willing to go the extra mile to maintain the special bond that you two have made!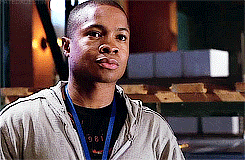 This post was created by a member of BuzzFeed Community, where anyone can post awesome lists and creations.
Learn more
or
post your buzz!