1.
Posters in al-Raqqa advocating the work of the city's Sharia Courts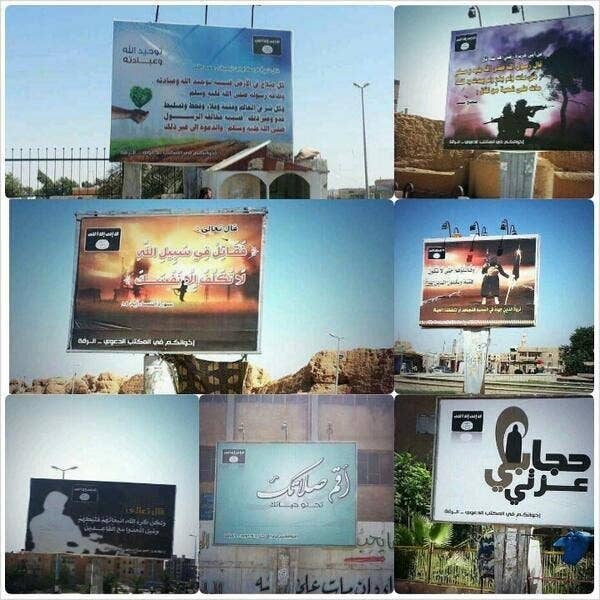 2.
Free medical clinic in Jarabulus, Aleppo
3.
Preventing tobacco products from passing thru Bustan al-Qasr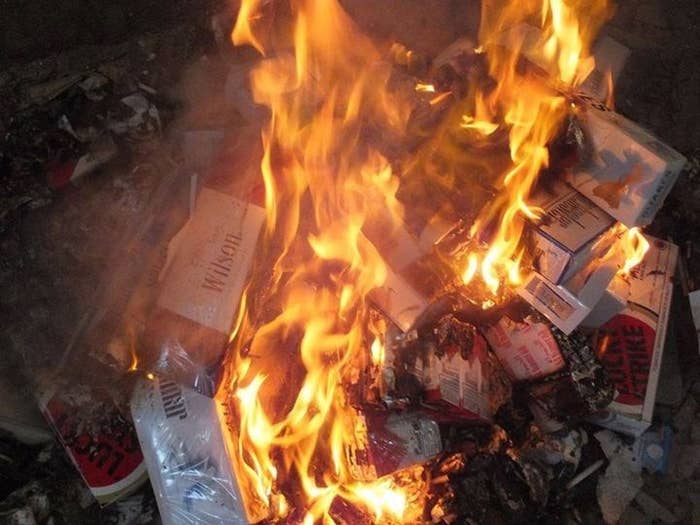 4.
Entrance to the town of Jarabulus on border with Turkey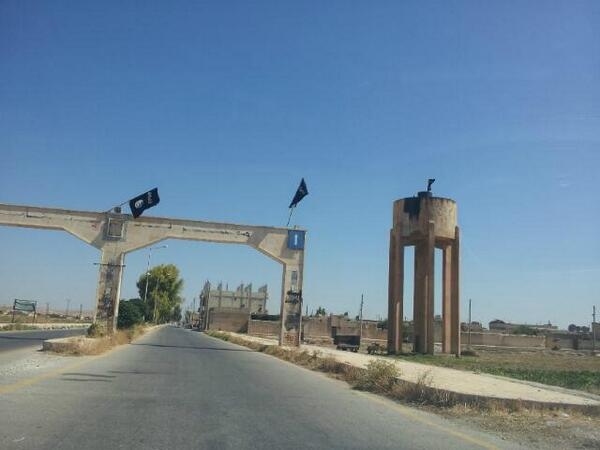 5.
Transporting water for Muslims in distress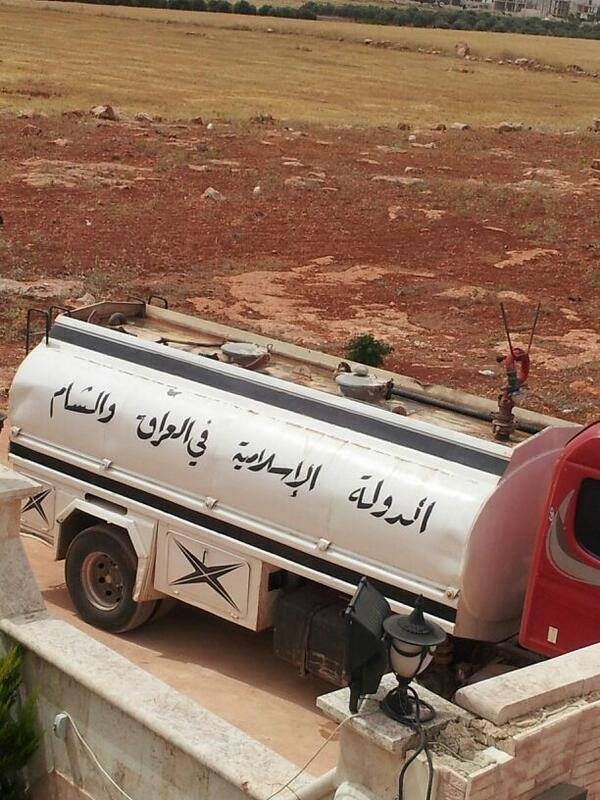 6.
ISIS headquarters in the 'Islamic Emirate of Jarabulas'
7.
Boxes of aid to locals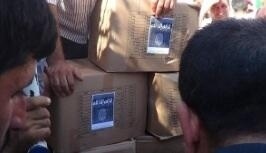 8.
Military Training Camp 'Abu Musab al-Zarqawi' in Rif Dimashq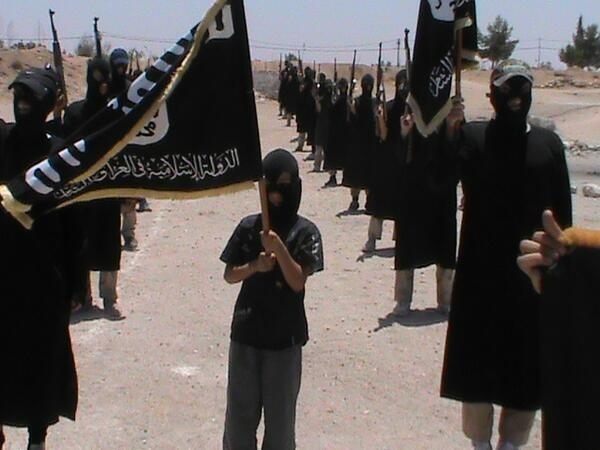 9.
Destroying a Shi'a place of worship
10.
Bags of food for people for Ramadan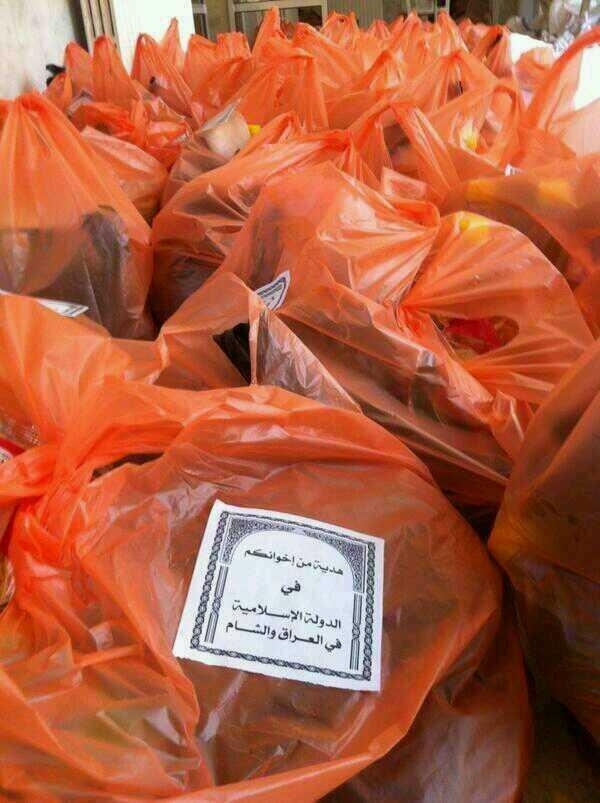 11.
Ad in al-Raqqa promoting the niqab: 'My modesty...the secret of my beauty'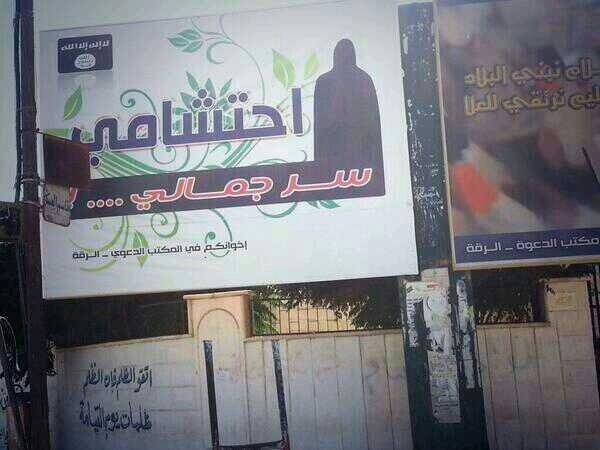 12.
Meeting in Aleppo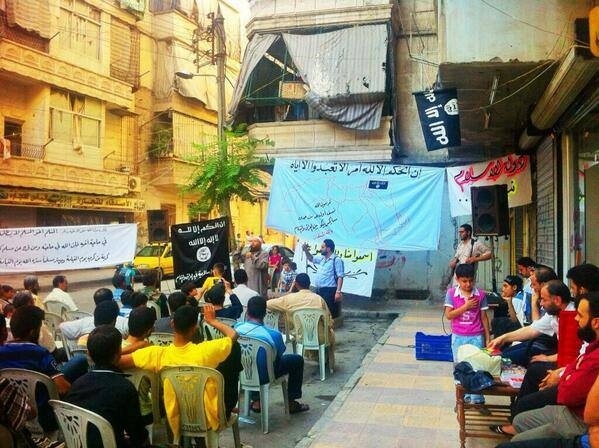 13.
The Furqan Institute for the Teaching of the Qur'an in the city of ad-Dana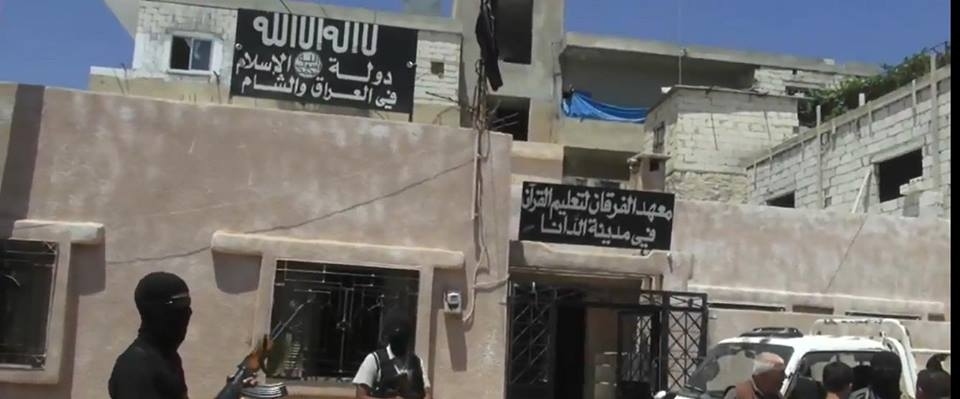 14.
Da'wah meeting in Manbij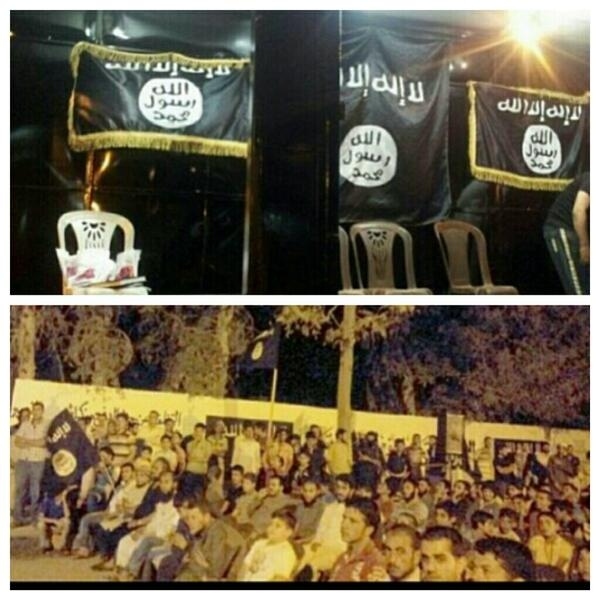 15.
Providing Iftar in a number of mosques in al-Tabqa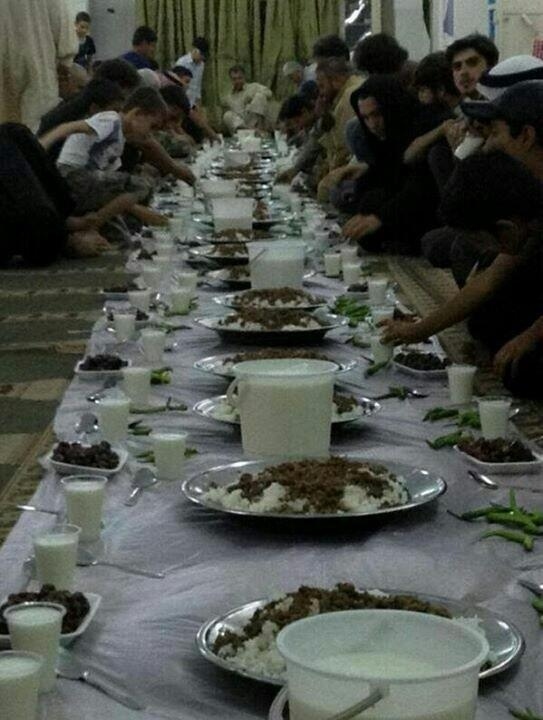 16.
Distributing free food 'for the needy' in rural Aleppo for Eid al-Fitr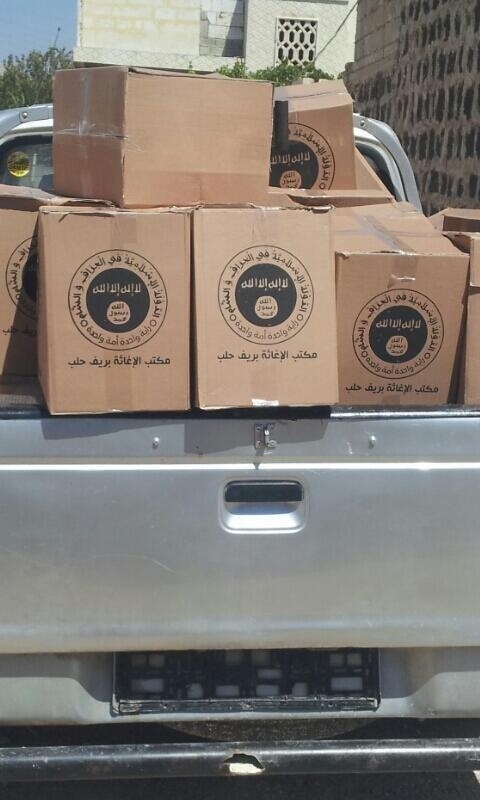 17.
Outreach to children in Aleppo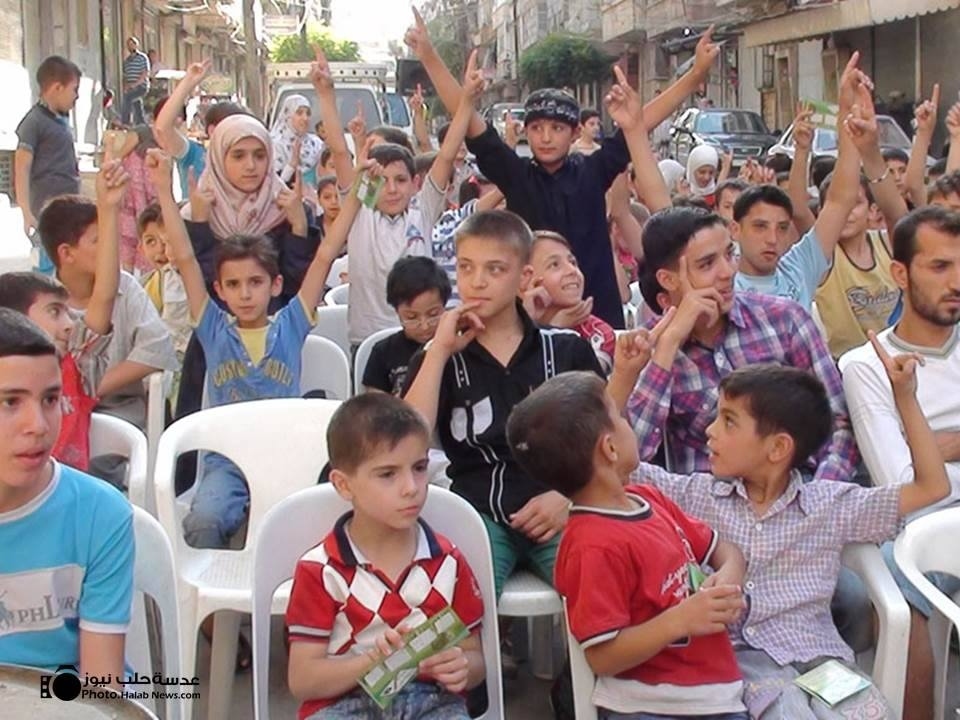 18.
Distributing gas to families in al-Tayana, Deir al-Zour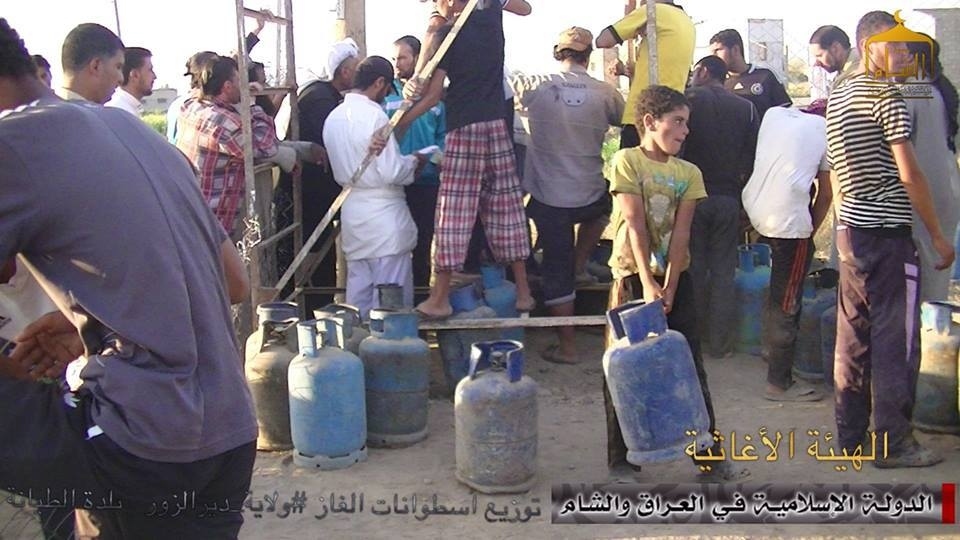 19.
Parade in Aleppo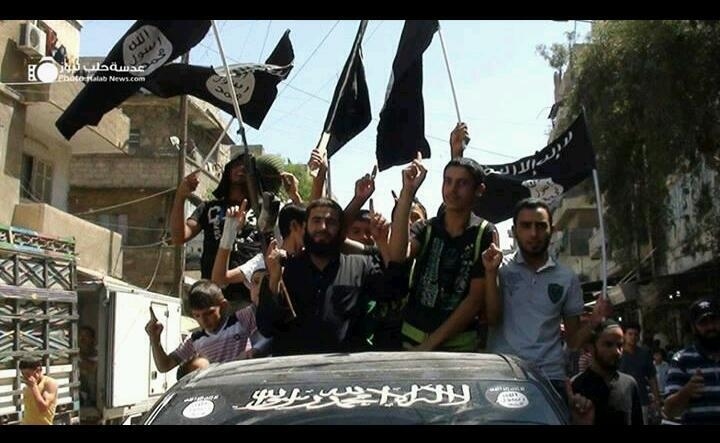 20.
Institute for the Sciences of Shari'a in Atarib, Aleppo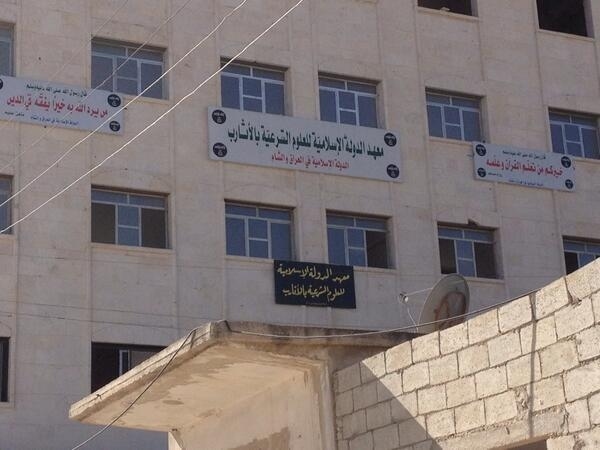 21.
ISIS shari'a committee headquarter in ad-Dana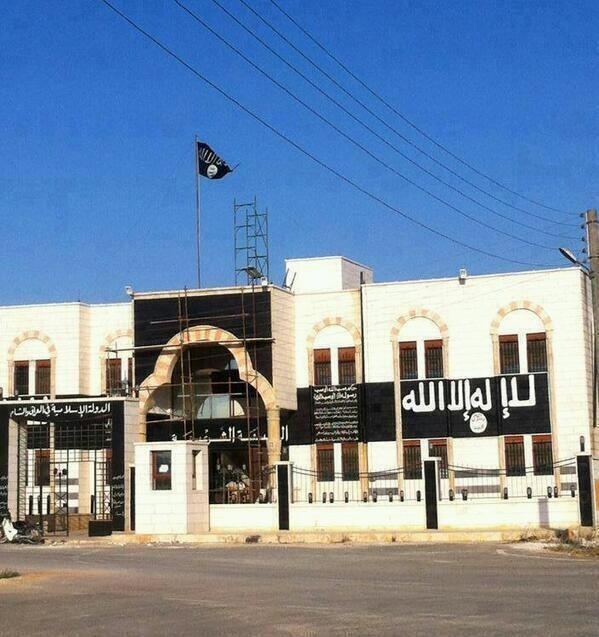 22.
ISIS headquarters in al-Raqqa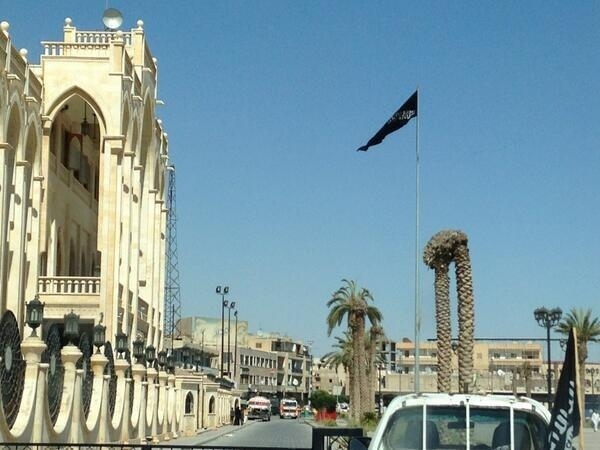 23.
Confiscating and destroying alcohol in al-Raqqa
24.
Distributing dates to the needy in Atarib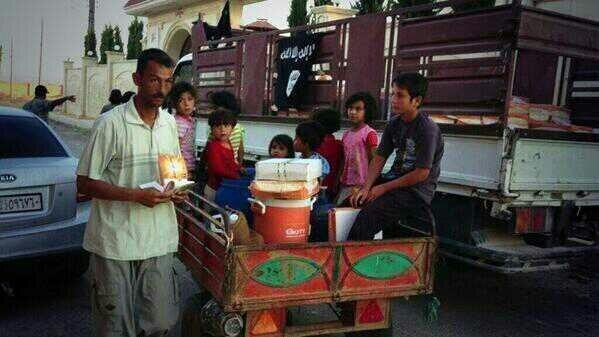 25.
An ISIS police car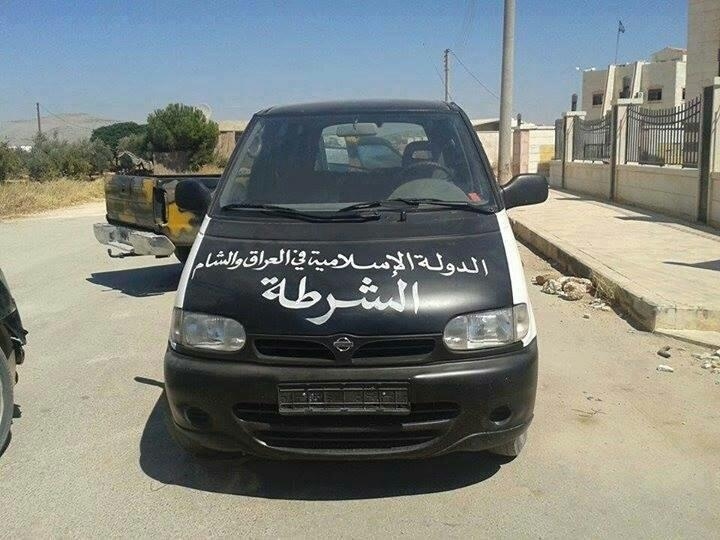 26.
Training in Ghuta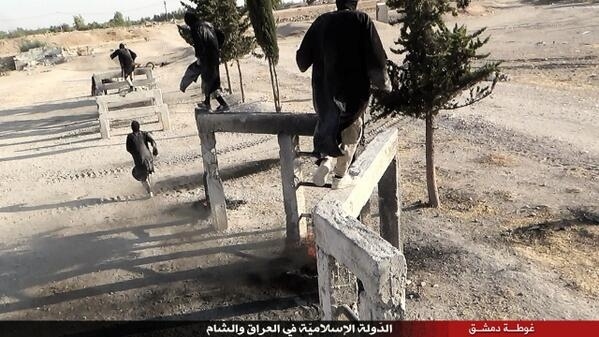 27.
Distribution of aid in Zabadani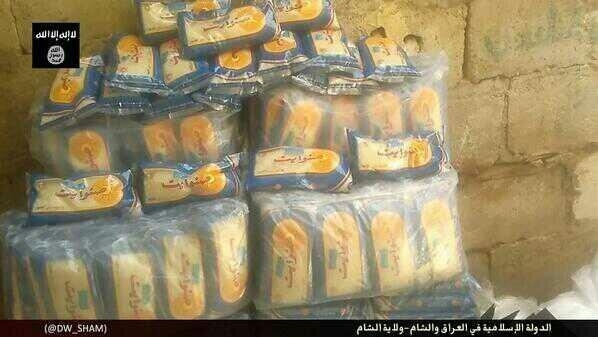 28.
Outreach efforts to people of Atmeh refugee camp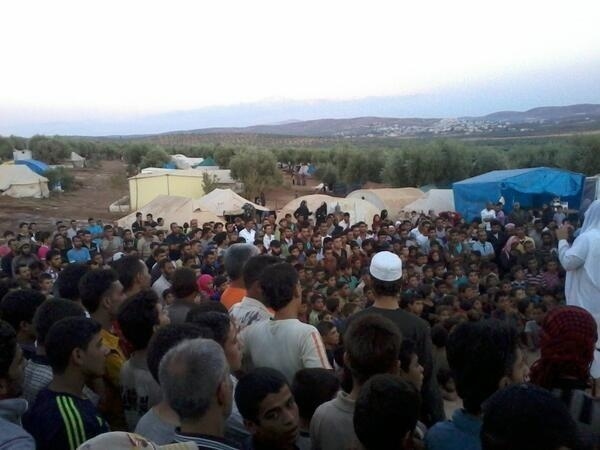 29.
Da'wa office in the Karamah refugee camp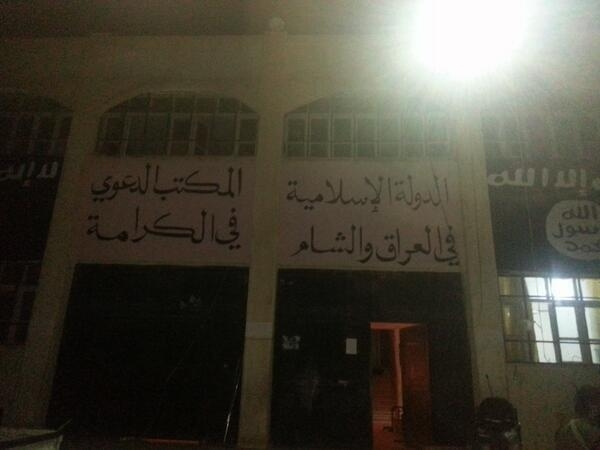 30.
Da'wa meeting in Manbij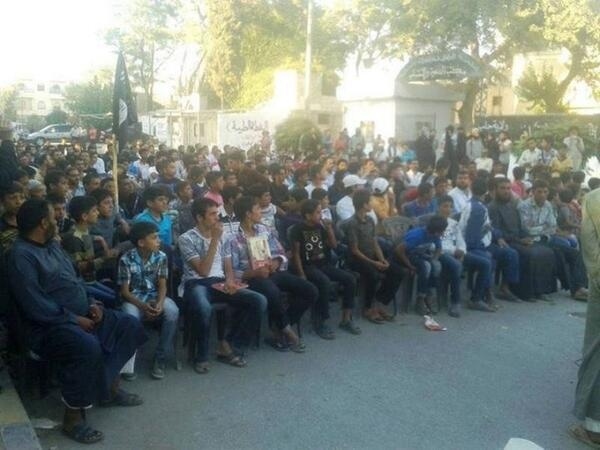 31.
Taking down the cross on top of a church in al-Raqqa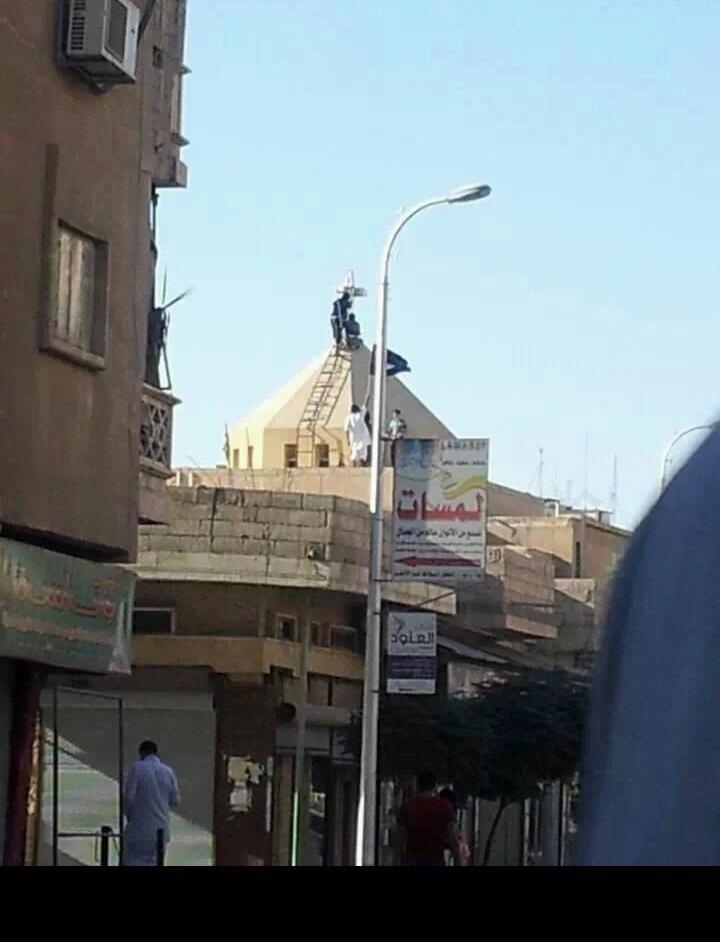 32.
Then replacing the cross with the black flag on top of the church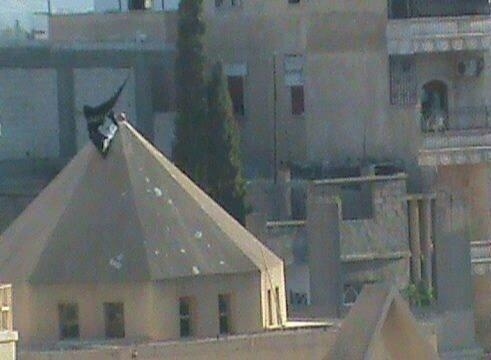 33.
Shari'a court in rural Latakia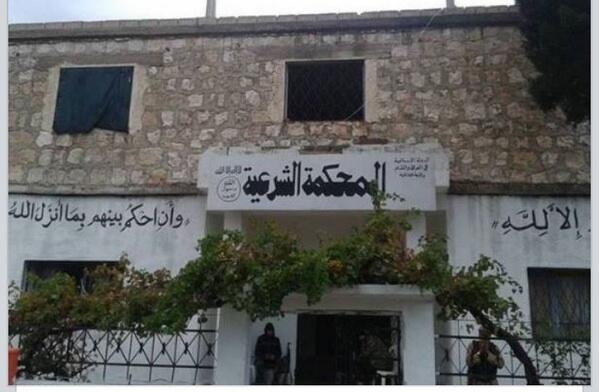 34.
Qur'anic lesson with children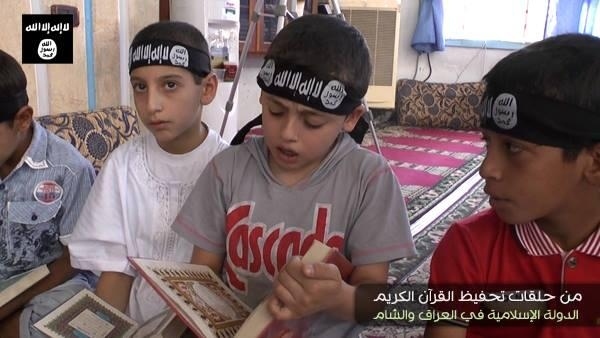 35.
Patrolling Yalda, Rif Dimashq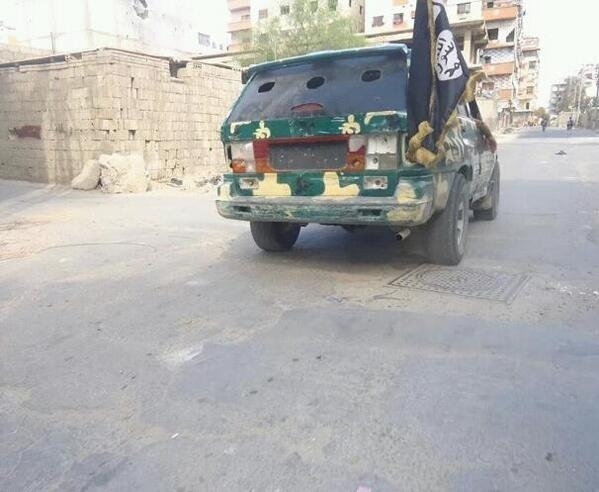 36.
Syrian schoolgirls (with the ISIS schoolbag)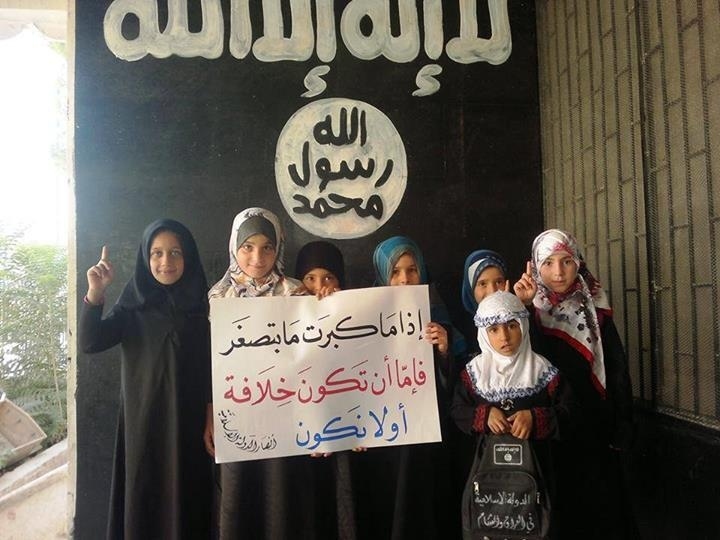 37.
Police patrol in ad-Dana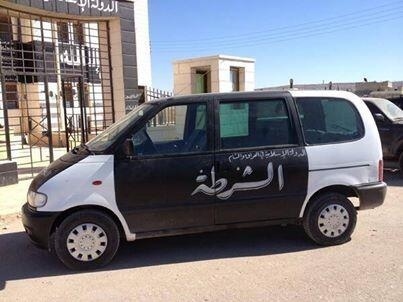 38.
Aid for the people of Aleppo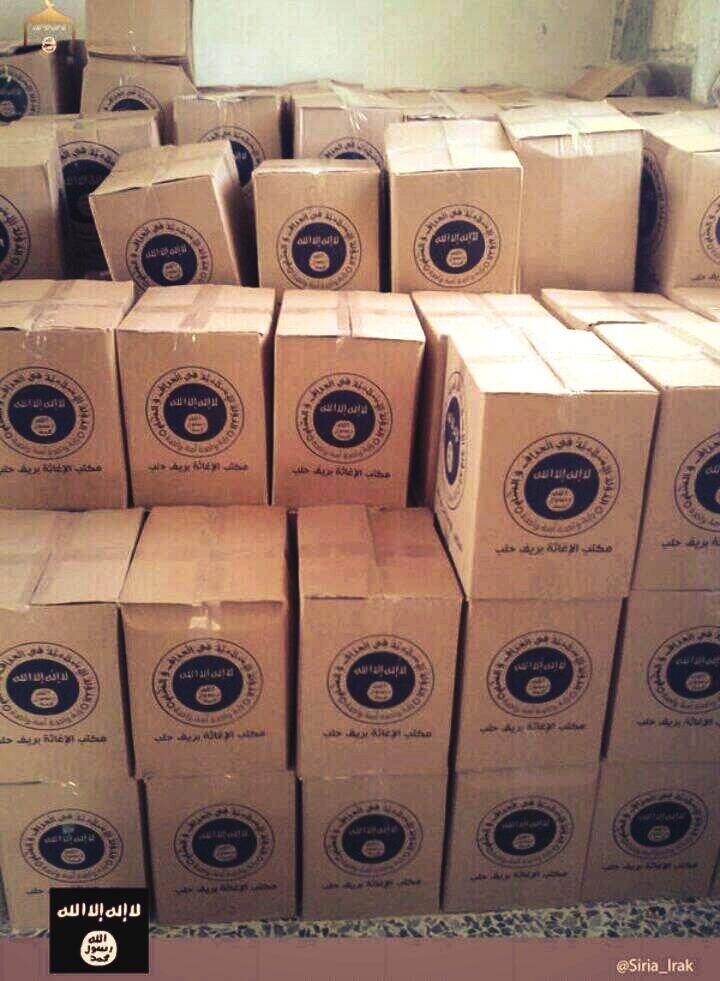 39.
Public execution of an Alawite soldier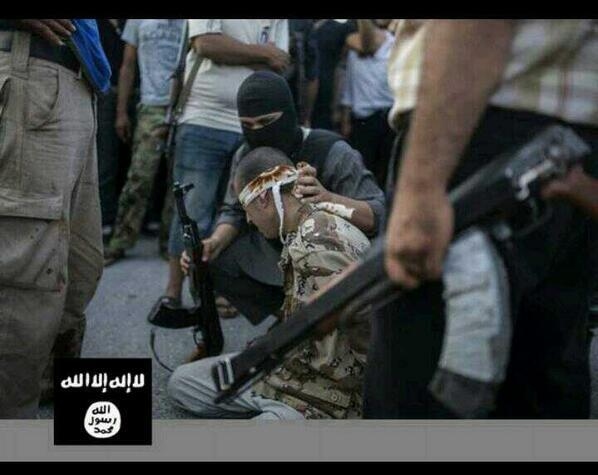 40.
Madrassa run by ISIS: 'Shuhada' Jarabulus'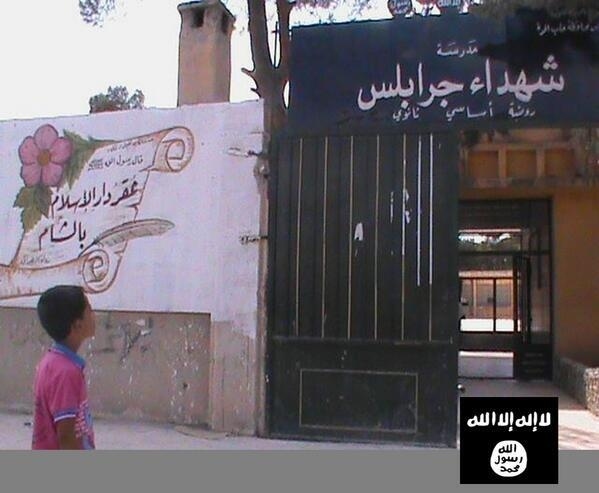 41.
Entrance to ad-Dana: 'Thanks for your visit'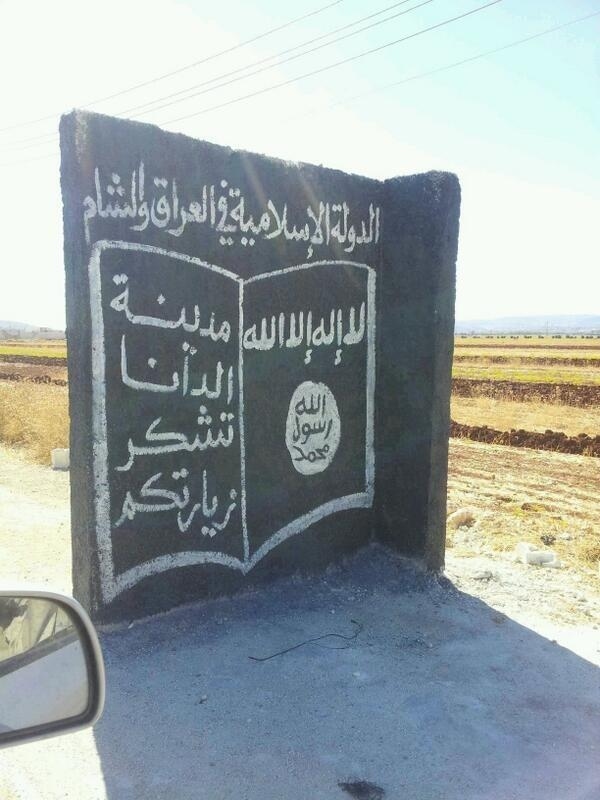 42.
Books used in ISIS' new curriculum (tawhid, fiqh, and behavior) in al-Raqqa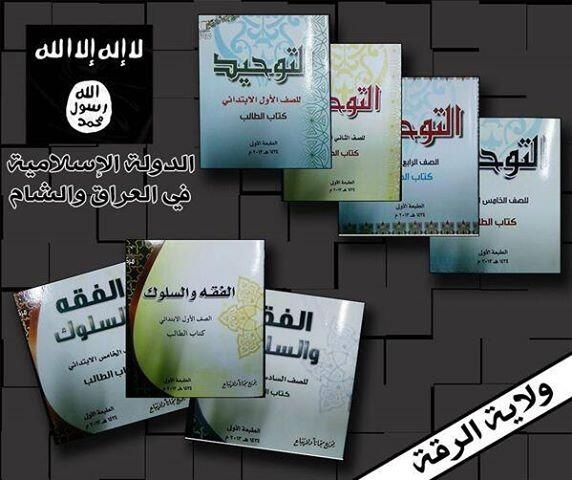 43.
Da'wa tent at refugee camp - Idlib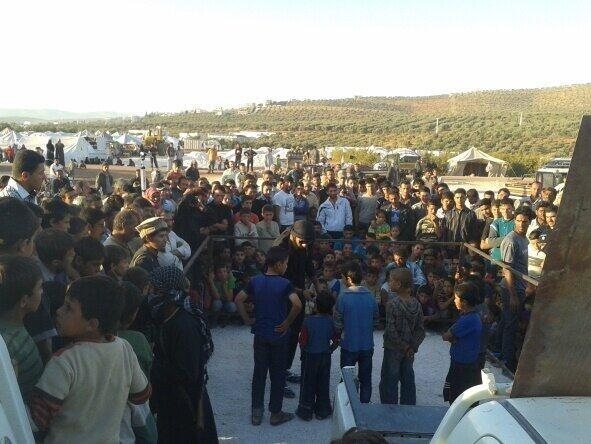 44.
Distribution of relief materials in Azaz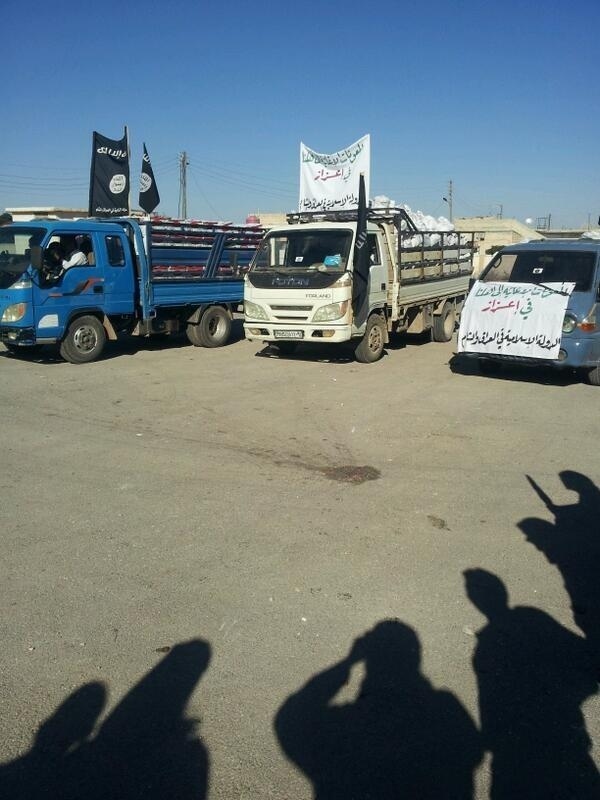 45.
Entrance to the town of Darat 'Izza: 'welcomes you'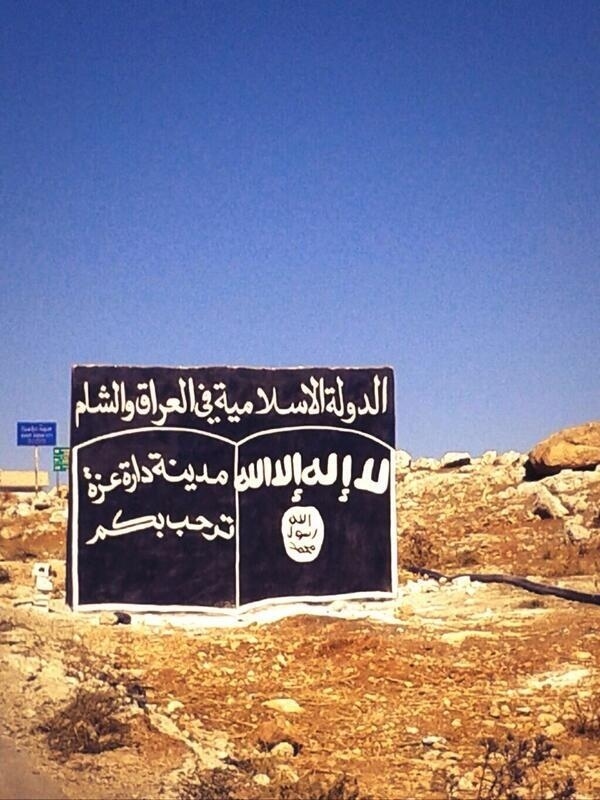 46.
Municipality of ad-Dana