Drake Relays Pole Vault in the Mall is really held in a shopping mall.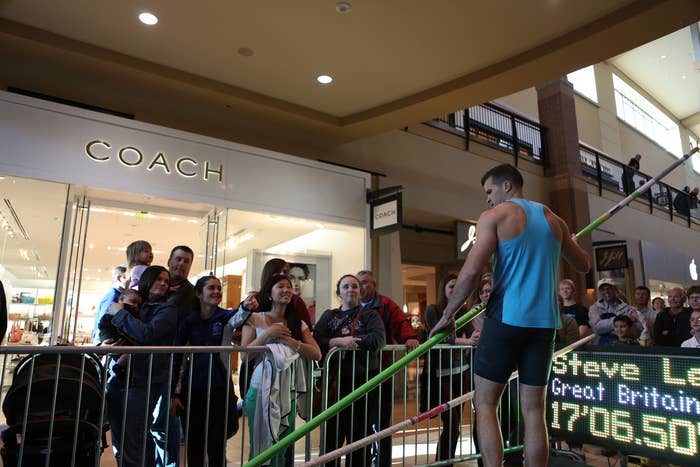 It's the only event of its kind. The venue: Jordan Creek Town Center in West Des Moines, Iowa.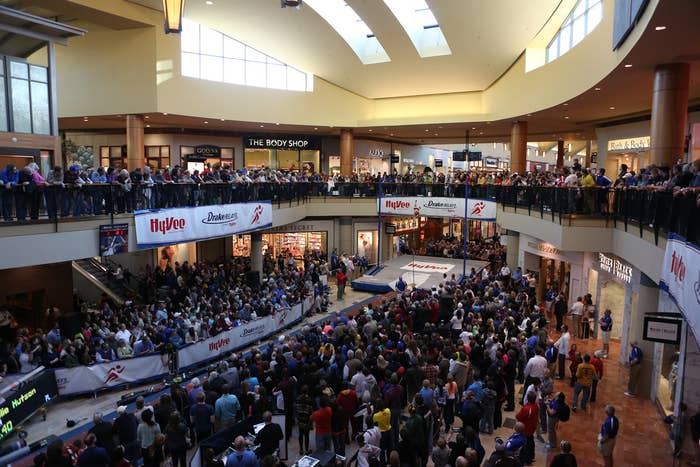 It's super legit. This is Renaud Lavillenie, gold medalist at the 2012 London Olympic Games.
...And this is Bjorn Otto, the 2012 Olympic silver medalist. (Not a J. Crew model, that we know of.)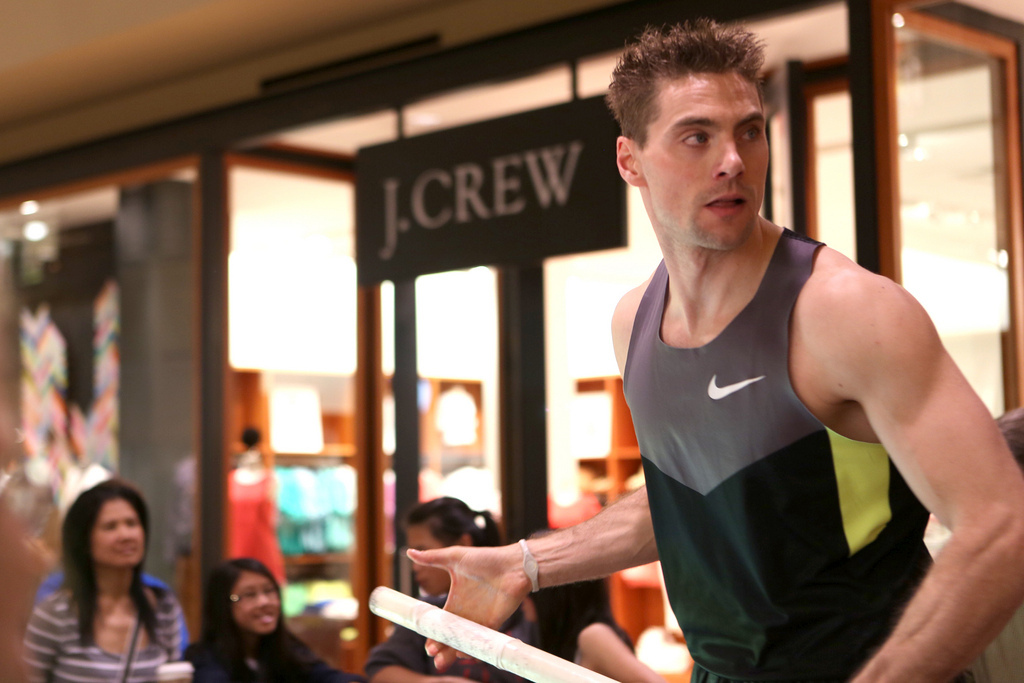 Yarisley Silva, 2012 Olympic silver medalist, won the women's division with a personal best of 4.82m.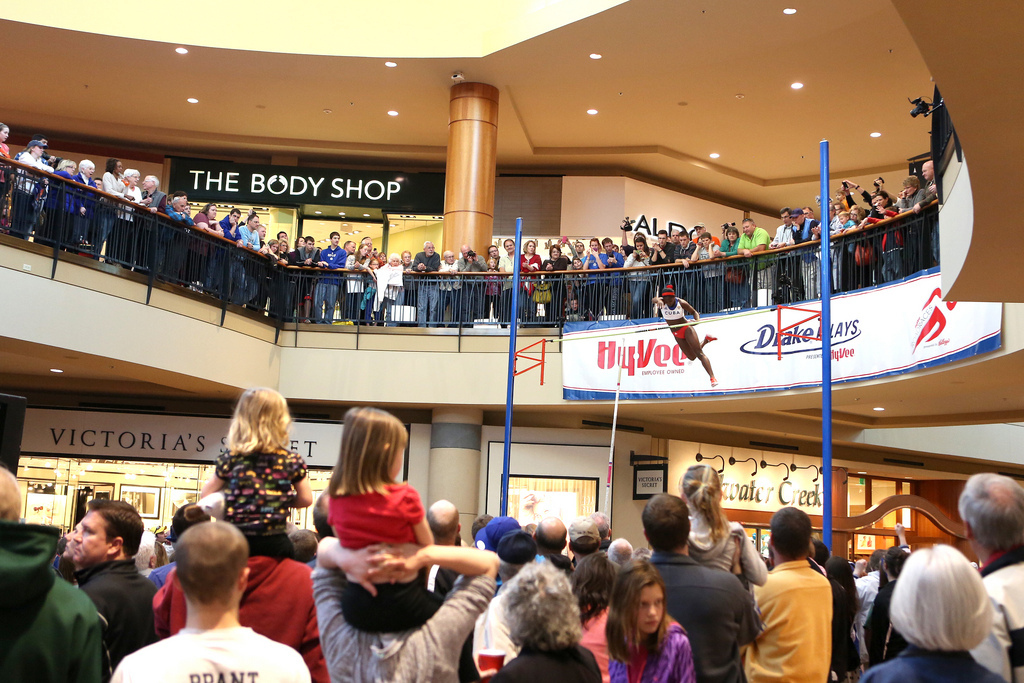 But the real winners are the fans. How often can you watch pole vaulting from ABOVE the athlete?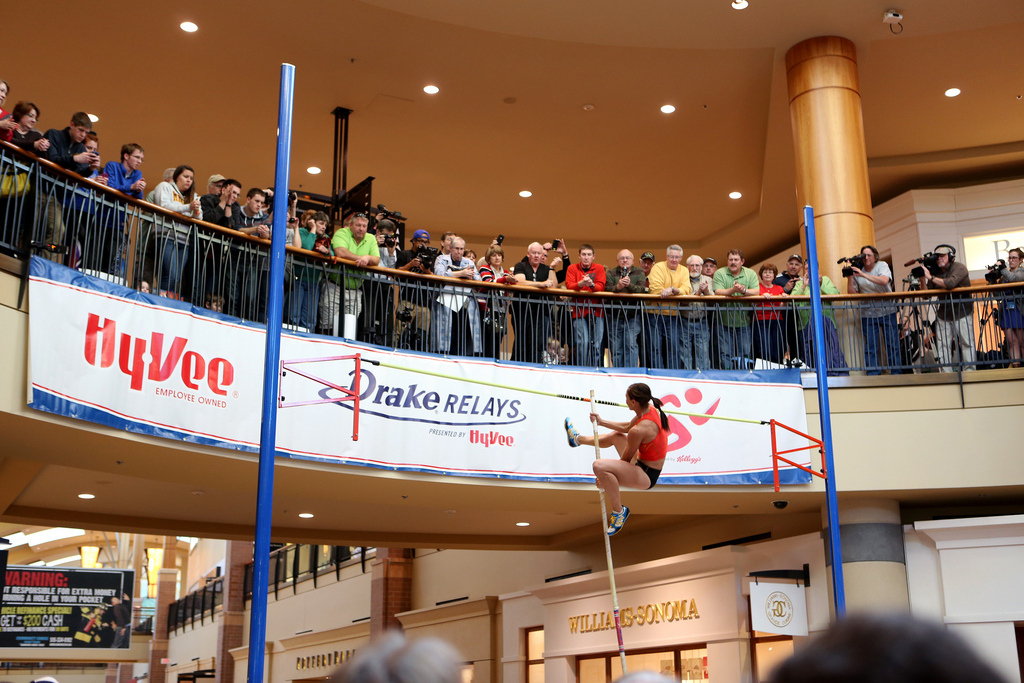 And it's totally free to attend. (Those kids are like, "AHHHH GOLD MEDALIST!")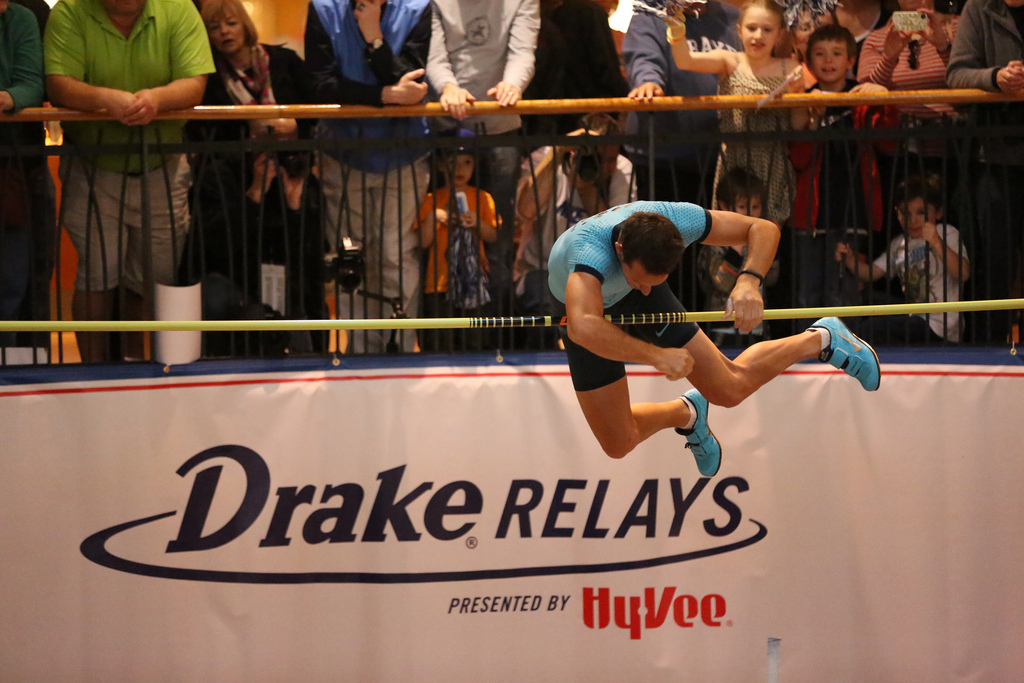 It's so crazy awesome I can't even.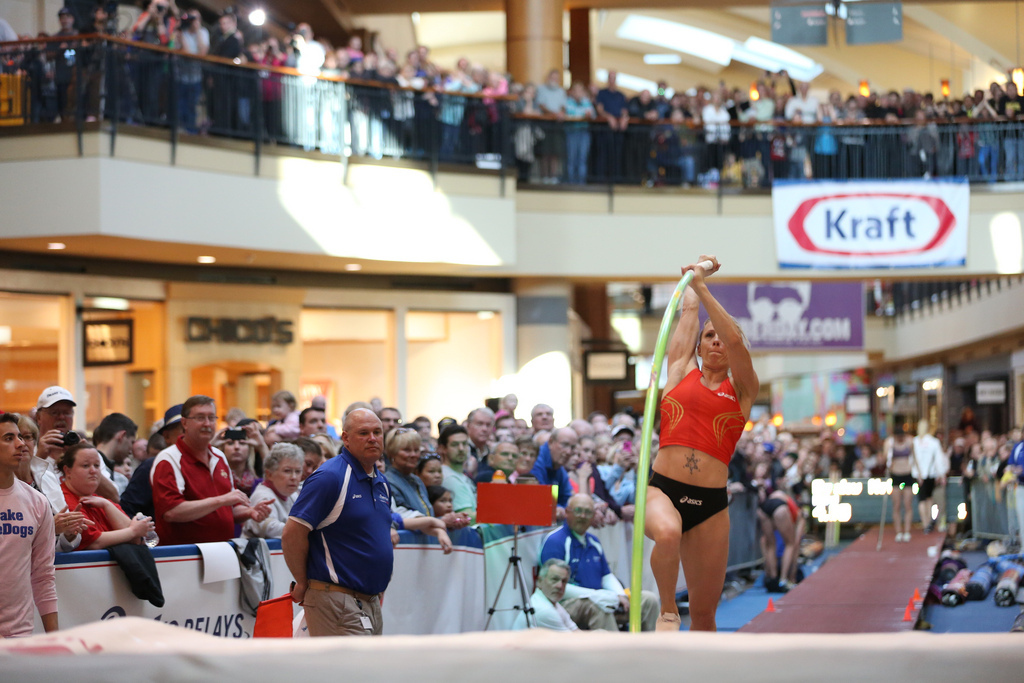 One night you're just heading toward Williams-Sonoma and you're like...
Jordan Scott, 2013 USA Indoor Pole Vault champ, is all: "Hey, I can see Lane Bryant from here!"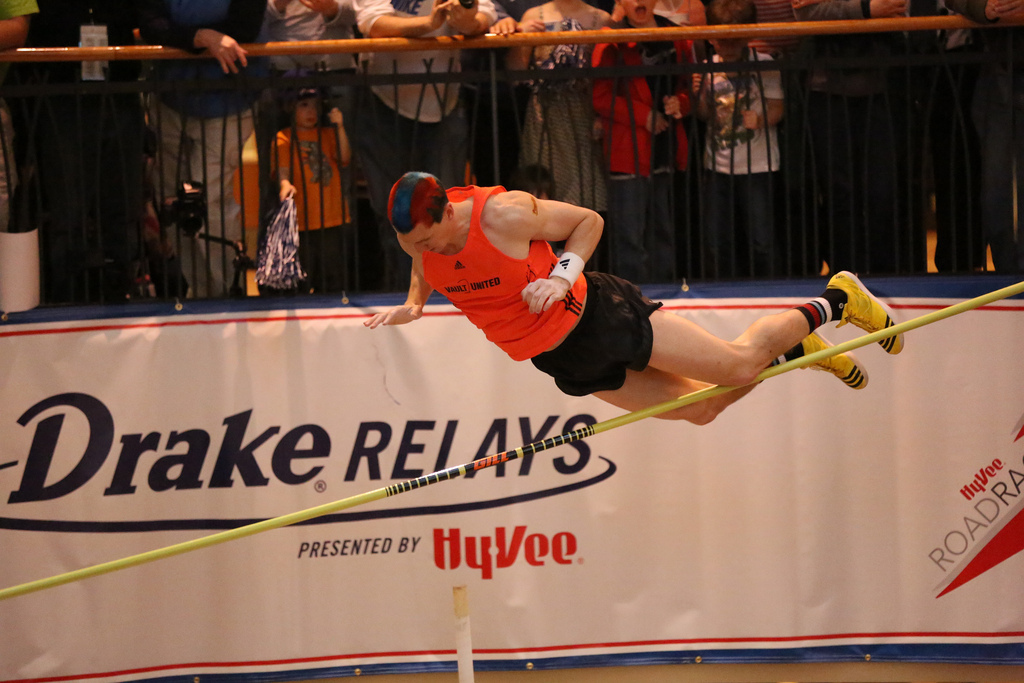 Mega-bonus: Huckleberry, the official world's most beautiful bulldog, was in the crowd.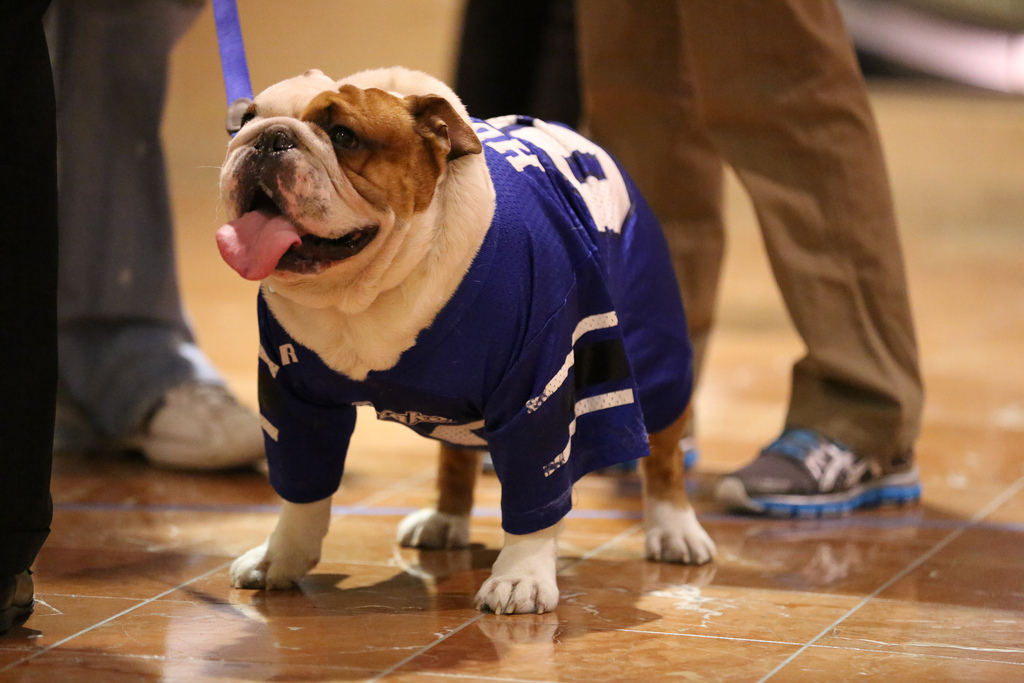 BEST. SPORTING EVENT. EVER.