Hi, I'm xenophobic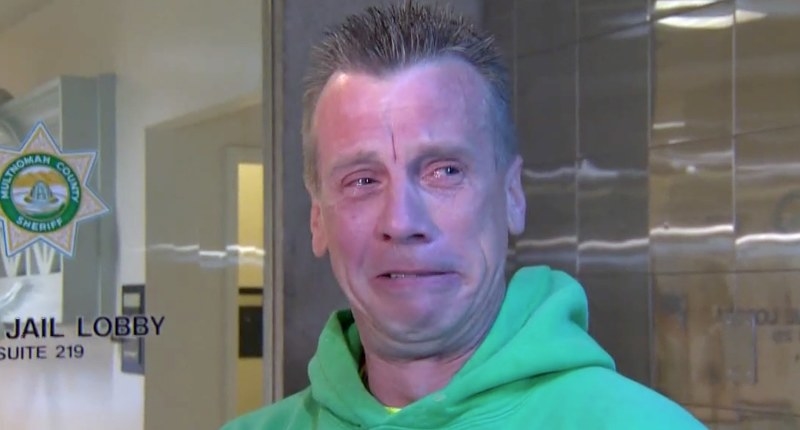 Part One: Frederick Nolan Sorrell "The Rager"
Frederick Nolan Sorrell of Portland, Oregon, 49, is kicking off this series, being accused of second degree intimidation which is, you guessed it, very scary. In July of 2017, Sorrell subjected a Muslim couple to xenophobic slurs; he drove alongside their vehicle for about 20 blocks, all while yelling obscenities, and things like "Take off the [EXPLETIVE] burka! This is America!" etc. The couple says that he also pretended to fire a handgun at the couple with his hand.
Sorrell was also banned from Facebook for making discriminatory remarks about other users.
"We hope the arrest of this suspect will serve to deter others from committing bias-motivated crimes targeting Muslims, or any other minority groups," the Center for American-Islamic Relations spokesperson said regarding Sorrell's arrest.
When interviewed by news stations upon leaving a courtroom, Sorrell can be seen speaking to reporters while in tears. It seems this whole ordeal has really eaten him up LOL.
"I guess my ignorance and stupidity is why I opened my mouth, and I shouldn't have, and I claim full responsibility," Sorrell says of the situation. "If the victims want to sit down and talk, I would love to sit down and have an open conversation with them, and have an open mind and apologize...I Just don't know them, and all I know is fear based information."
It's unfortunate that Sorrell had to learn the hard way that intimidating and disrespecting someone of a different religion is NOT the right way to go about being well-informed about their lifestyle. It is also not the way to go about anything. Where was this energy when he was harassing this couple? Now all of the sudden he wants to kumbaya? I'm wondering, as I'm sure you are, if his change of heart has anything to do with, I don't know, him getting arrested.
I'm sure it made all the difference.
This post was created by a member of BuzzFeed Community, where anyone can post awesome lists and creations.
Learn more
or
post your buzz!