Do you play any sports?

No, I'd rather focus on more important things, such as my grades.

Yes...just kidding. I lied.

Yes and I'm pretty good at them too.

No. I have the build for them, but I don't wanna waste my time on that crap.

No. I'd rather be on the bleachers cheering for my boyfriend/girlfriend.

Do you have a girlfriend?

Yes. He/She is really athletic.

Yes. He/She is a bad ass.

Yes. He/She is insane and I didn't see their true beauty for a while.

I have a few. Some I consider my girlfriends, and some I just consider.

No. People don't tend to like me in that way, or at all.

Who are you most like in Ferris Bueller's Day Off?

What's your biggest fear?

I'm not really scared of anything.

Losing all my friends or popularity.

Losing a sports game/tournament/championship.

What are you having for lunch?

A sandwich...with powder and crushed up and corn pops.

Something exotic, expensive, and gross.

A lot of stuff packed with protein.

Just your standard, everyday lunch I guess.
Which Breakfast Club Character Are You?
You are the ultimate bad boy rebel. You take what you want, when you want and don't take shit from anybody. In the end, you always get the girl.

You are the nerd, geek, dweeb, etc. You may be a social outcast, but your intelligence will pay off in the long run.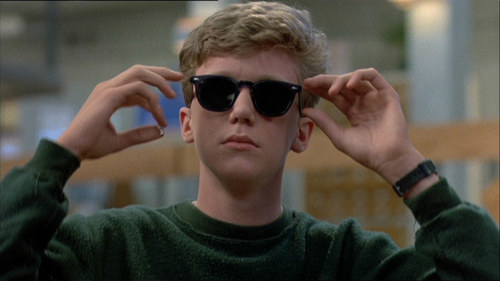 You got:

Allison Reynolds
You're just a mental case. You love vodka and drink it whenever. You're insanity separates you from the rest, in good ways and bad.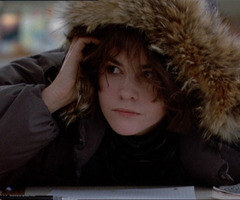 You are extremely popular. You have a ton of followers and money. Many people envy you, because you always get what you want.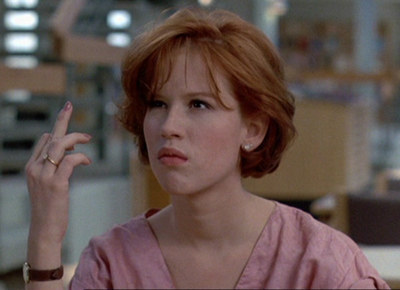 You are the athlete. You are always expected to do your best in tournaments and competitions. You are strong and fast and very athletic.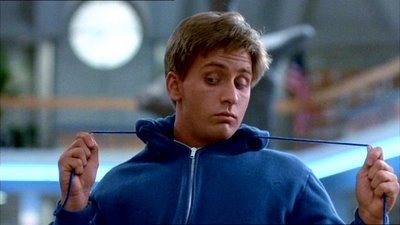 This post was created by a member of BuzzFeed Community, where anyone can post awesome lists and creations.
Learn more
or
post your buzz!