Popular locations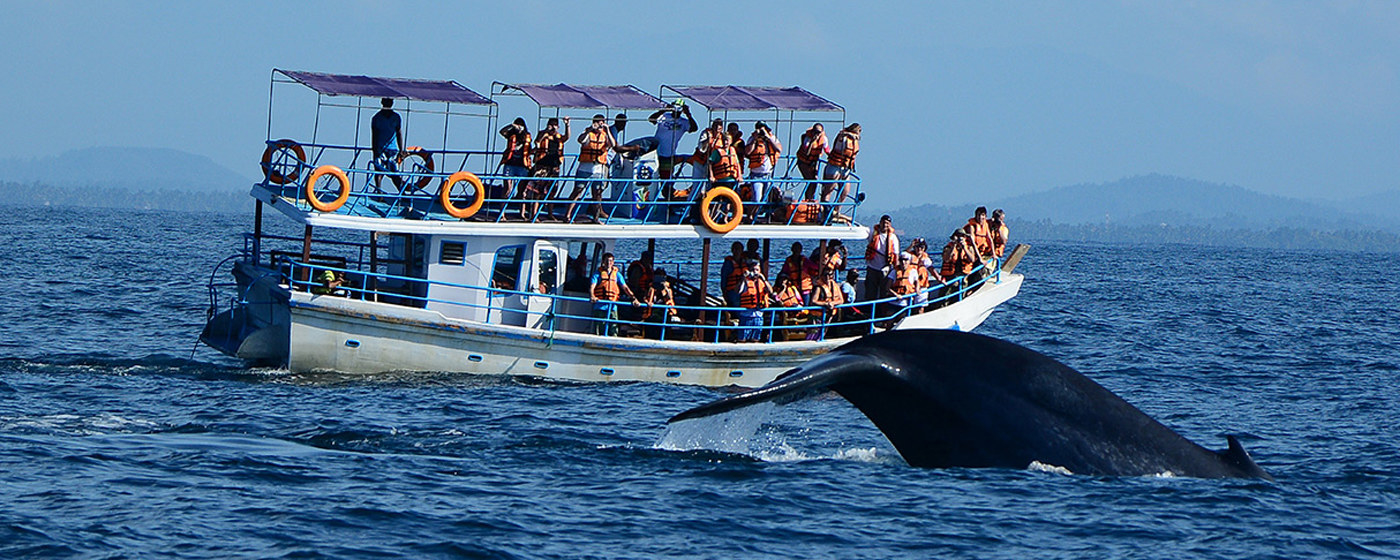 Marine Madness
The best way to go dolphin watching is through your hotel, and we're pretty sure most of them boutique hotels in Sri Lanka, if not all of them organize dolphin tours or if you're staying in a hotel closeby like Mosvold Hotels you can contact a tour operator who organizes whale watching trips. For optimum chance of seeing the whales and other marine animals it is best to travel between the months of November and April
The wildlife
The Blue Whales, Fin Whale, Sperm Whales, Bryde's Whales are permanent residence whales in South Coast and usually those whales able to spot in South Coast. Humpback Whale and Killer Whales are migrating whales. The migrating whales are able to spot December to February period. Risso's Dolphin, Bottlenose Dolphin, Rough-Tooth Dolphin, Spinner Dolphin and Finless Porpoise are commonly available in Sri Lanka Coast.
It's a YOLO kinda excursion
The tour is a half day attraction. If you get seasick, maybe take a pill. You might spot around 400 dolphins crossing the ocean. It'llI be incredible to see them being wild and free, jumping over the ocean in pure joy. As anyone who has been on one of these excursions will tell you, it is an unforgettable experience. Whether you choose to go out with a group on a large observation boat, or opt for a more exclusive experience on a smaller speedboat, the image of one of these majestic creatures breaking the surface of the ocean, appearing as if out of nowhere, is one that will stay with you for life.
This post was created by a member of BuzzFeed Community, where anyone can post awesome lists and creations.
Learn more
or
post your buzz!
Looks like there are no comments yet.
Be the first to comment!