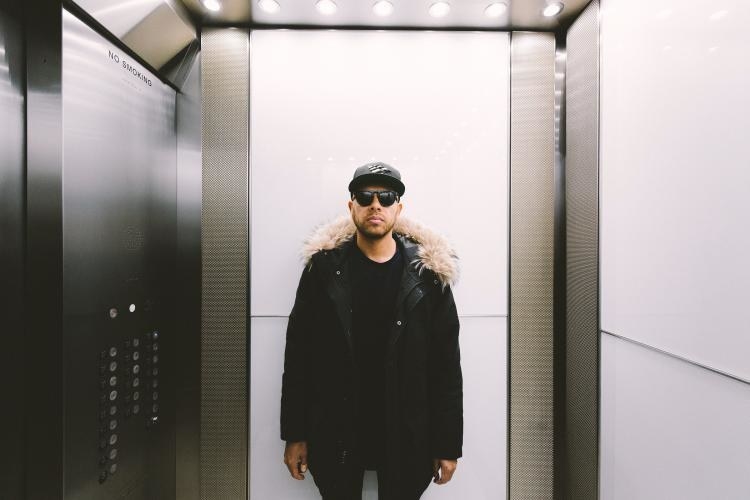 Gerard Adams, co-founder of Elite Daily, which was acquired by the Daily Mail for $50 million in 2015, veered off the traditional route to success, left college early and became a self-made millionaire at the age of 24. Although he made it big, he wanted to fulfill this success and give it meaning. Gerard recently launched a non-profit organization, Fownders, that aims to help students explore the life of an entrepreneur whilst developing their ideas, work ethic and spirit.
I sat down with Gerard Adams at the Fownders headquarters in Newark, NJ and talked about vulnerability, social currency and what an entrepreneur really is. Here are three gems from our conversation:
1. Tap into your purpose
Often confronted for their ideas, entrepreneurs are constantly questioned and put to the test; everything boils down to these moments. Tying those ideas to a purpose will carry the weight of doubt, fear and vulnerability that come with adversity. Gerard believes in making your purpose crystal clear because, "when shit hits the fan, this is where you decide, 'I'm going to keep going anyway'". Gerard says his purpose is, "to show people that a kid with roots in Newark and with family that migrated from Latin America- or wherever- could have the opportunity to inspire others to live out the dreams our ancestors had," and was able to build Elite Daily against all odds because of this. "What matters is that your ideas are tied to your passion and purpose and if it is, then you'll never give up because you'll always have that to drive you through the moments of failure and doubt."
2. Take your 20s to be selfish
Its widely said, "your 20s are for being selfish," and Gerard agrees, especially when it comes to building a network and increasing social currency. "Follow your intuition and take a little time to yourself. Really think to yourself- meditate a little bit, pray, go for a walk, whatever you do- dig deep and find that passion before you explain to your friends that you're taking your career seriously because, trust me, a lot of them won't understand or will judge." Having the advantage of being young and able to afford mistakes is the perfect time to go all in on yourself. "Take risks, be bold and start doing the uncomfortable. Go to places you've never been and network where you don't know anybody and you're going to start meeting new people and making new friends and building new relationships. This is the time where you can start to break out and meet your circle."

3. Entrepreneurialism is a mindset
When most people think entrepreneur, they think Steve Jobs, Jay-Z or Mark Zuckerberg. These men all created something that moved people; they built the next big something from nothing. Though Jobs revolutionized the tech industry, Jay-Z created a record label and Zuckerberg dominated social media, one thing they all had in common was their mindset. "Be a problem solver, be someone that can quickly adapt, someone who is bold and courageous and someone who is creative and can take risks and has the sheer determination and competitiveness to go out and actually solve a real problem and build something that is going to make impact and be valuable for the world," said Gerard. Also, get a mentor that is inspiring and learn from him/her. Put yourself in an environment, like Fownders, where you're rubbing shoulders with successful people and sparking conversation rather than just looking at social media or just reading about it; get out there and old school network to spark ideas and figure where entrepreneurship can lead you.
This post was created by a member of BuzzFeed Community, where anyone can post awesome lists and creations.
Learn more
or
post your buzz!