This post has not been vetted or endorsed by BuzzFeed's editorial staff. BuzzFeed Community is a place where anyone can create a post or quiz.
Try making your own!
8 Outrageously Offensive Facebook Posts From A Former Colorado Lawmaker
Robert Ramirez, a former legislator in Colorado's House of Representatives, apparently loves to share his views on Facebook - no matter how bigoted they are. Here are just some of his most offensive posts.
1.
After many women came forward with allegations of sexual misconduct against Trump, Ramirez suggested one of the accusers couldn't have possibly been assaulted based on her looks.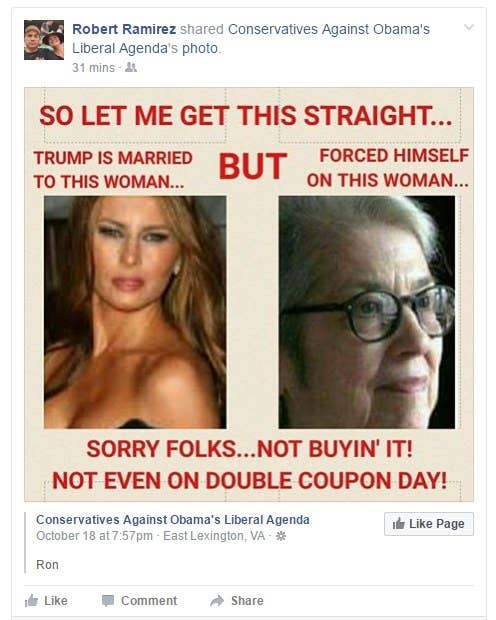 2.
Then he continued to attack the women who came forward.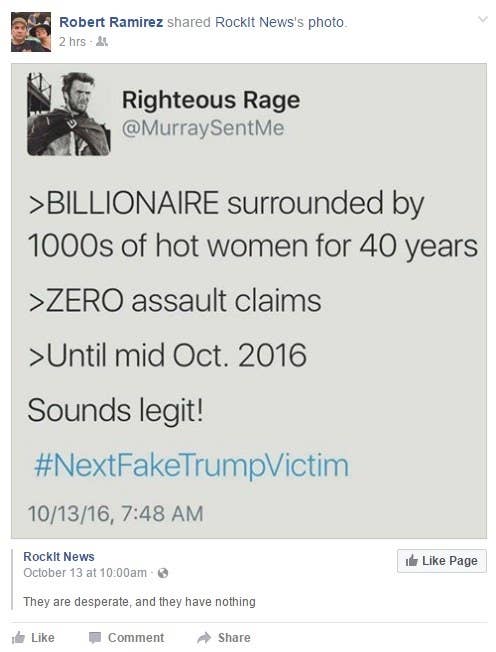 3.
He also demonstrated his attitude toward women with this offensive joke.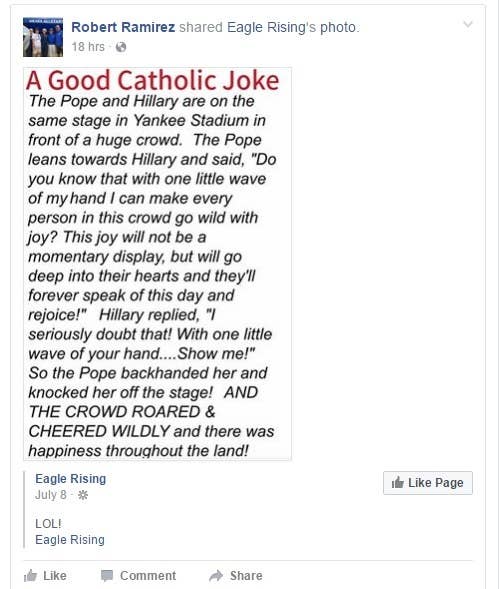 4.
But those darn Muslims, they're the ones who are sexist...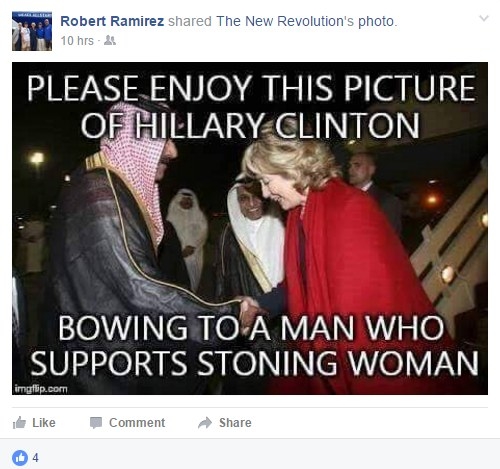 5.
He got extra points for redundancy with this Islamophobic post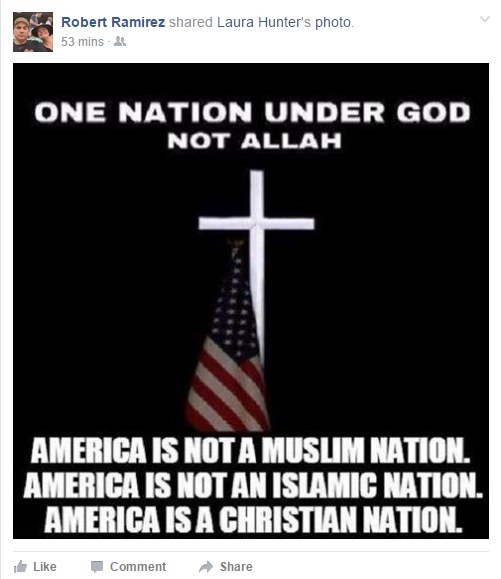 6.
This time, he deserved a prize for offending as many people as possible.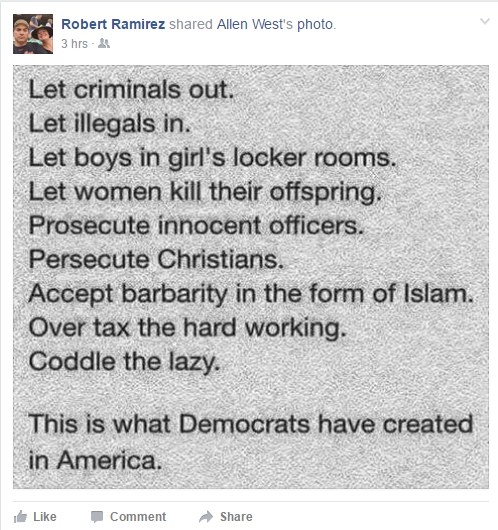 7.
And just when you thought it couldn't get worse, he suggested that Kaepernick can't experience racism because his adoptive parents are white.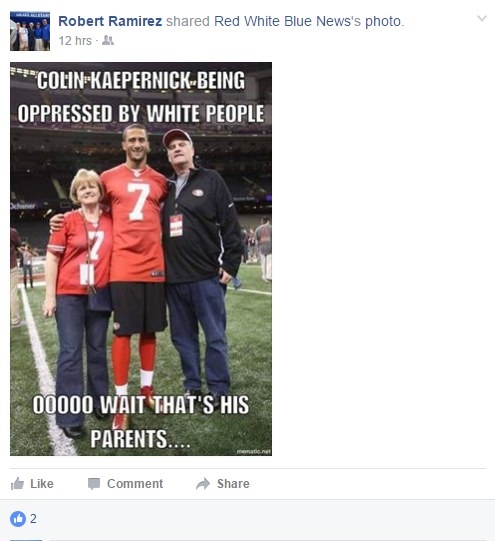 8.
Apparently, he has no understanding of Kaepernick's protest, or the Black Lives Matter movement in general.