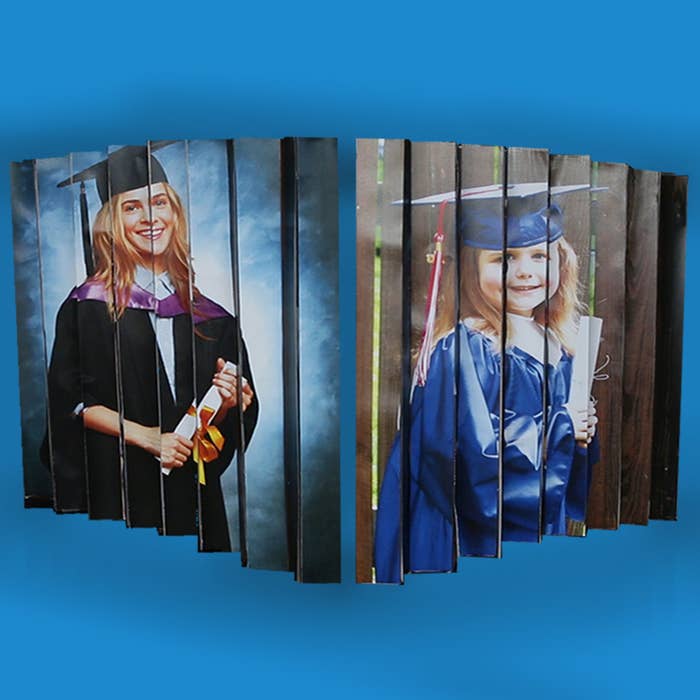 MATERIALS
Two 8 x 11 in landscape pictures (20.32 x 27.94 cm)
16 wooden dowels 1 x 11 in (2.54cm x 27.94 cm)
Hot glue
Ruler
Pencil
Craft knife
Card stock
Picture hook
INSTRUCTIONS
1. Using hot glue, adhere long sides of wooden dowels in a zigzag shape.
2. Measure out 1-inch lines, the long way, on both photographs.
3. Using a craft knife, carefully cut each photograph into strips, 1 inch thick.
4. In order, glue the first image on right side of dowels.
5. Repeat with second image on left side of dowels.
6. Hot glue card stock to the back side of dowels.
7. Hot glue picture hook onto back of card stock.