CATNIP TREATS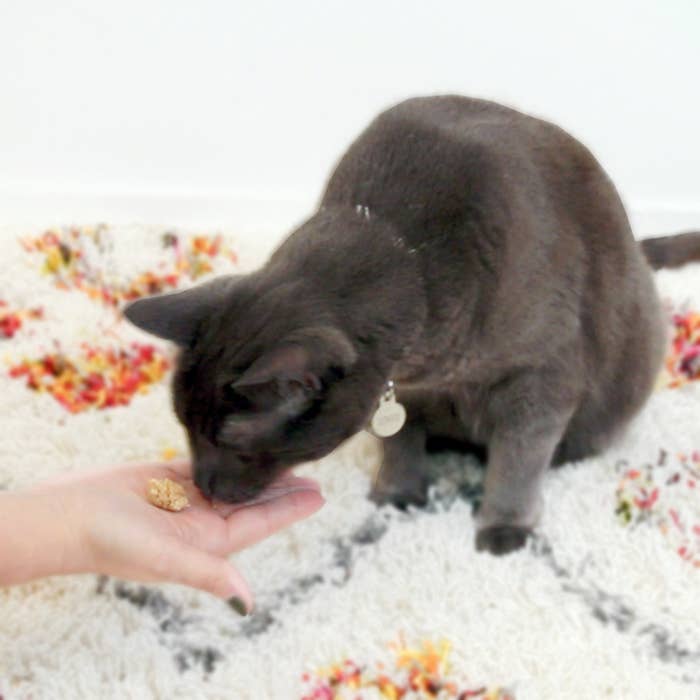 INGREDIENTS
1 cup oat flour
2 ounces of tuna, in water (drained) and no salt
1 egg
1 tablespoon olive oil
2 tablespoons catnip
INSTRUCTIONS
1. Preheat the oven to 350˚F/180˚C.
2. Combine oat flour, tuna, egg, olive oil, and catnip in a food processor and blend until it forms a crumb like dough.
3. Transfer dough into a bowl and hand roll into small biscuits.
4. Place each biscuit onto a parchment-lined baking sheet.
5. Bake for 10-12 minutes or until golden brown. Remove from the oven and let cool.
6. Store leftover biscuits in the fridge for up to 2-3 days or 1-2 months in the freezer.
Follow BuzzFeed's Nifty on Facebook for more mind-blowing hacks and DIYs.