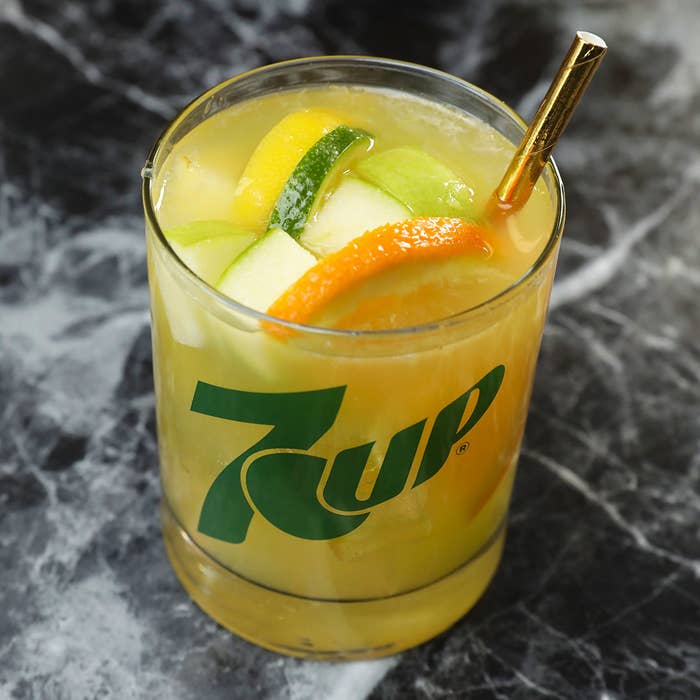 INGREDIENTS
1 granny smith apple
½ fresh pineapple (about 1½ cups)
1 lemon
1 lime
1 orange
1 cup grapes
8 ounces vodka
4 ounces orange liqueur
2 ounces fresh lime juice
2 ounces fresh lemon juice
2 ounces fresh orange juice
4 ounces fresh grapefruit juice
2 ounces simple syrup
½ bottle sparkling wine or champagne (12 ounces)
12 ounces 7UP
PREPARATION
1. Core and chop apple, chop pineapple, and slice citrus. Remove grapes from bunch. Layer fruits in a large container and top with vodka and orange liqueur. Cover and refrigerate overnight.
2. Pour fruit and alcohol into a large pitcher. Top with citrus juices, simple syrup, sparkling wine, and 7UP.
3. Serve with ice in a glass. Enjoy!