1.
The Carousel at Pier 39:
Behind Pierce College in Los Angeles sits a lot full of statues illustrating scenes from the olden days of the Wild, Wild West. The figurines were originally created and displayed in Burbank, but were moved in 1985 after property owner John Ehn sold his land.
3.
Hollywood Forever Cemetery:
4.
Full Houses at Alamo Square:
5.
The "Big Catch" Statue:
In a little town called Des Moines, Washington, stands the "Big Catch." The questionable bronze bust, created by Richard Beyer, tells the story of an exquisite woman who was turned into a fish but returned to her former state after a kiss from a fisherman.
6.
Bummer & Lazarus' Plaque:
7.
The Oregon Vortex House: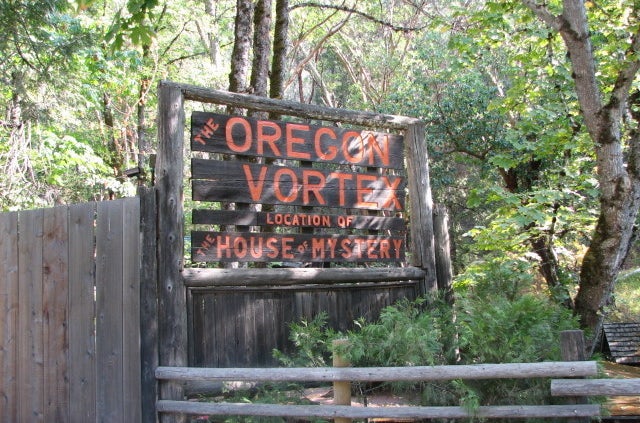 Over in Gold Hill, Oregon, lies a house that defies logic. There's a lot of hard-to-explain science behind the 111-year-old structure's phenomenon, so you'll just have to check it out for yourself.
8.
A Very, Very Large Windmill:
9.
The Chandelier Tree in Redwood Forest:
10.
Or a Different Kind of Chandelier Tree in Silver Lake:
11.
The Elliott Smith Figure 8 Wall: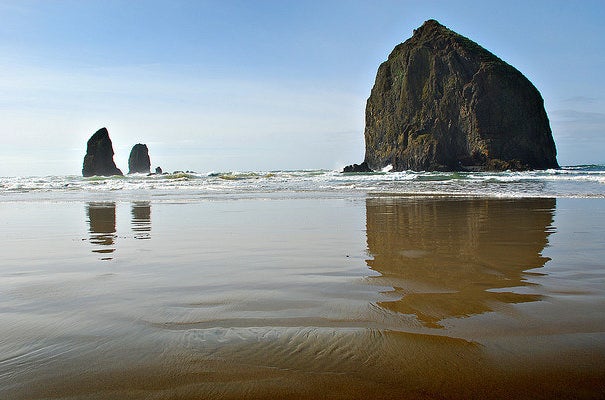 Take a trip up the coast to see Haystack Rock at Cannon Beach and the house that goons built in Astoria, Oregon. Don't forget to do the Truffle Shuffle while you're there!
13.
And lastly, "Salvation Mountain":
Remember — take a #76Longcut. 76®. We're on the Driver's Side.