2.
This gentleman, who proves that exercise is not for everyone: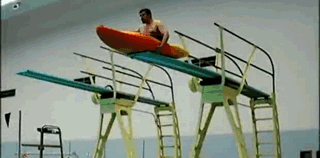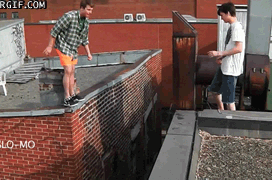 5.
This woman who has no idea how to gracefully end a conversation:
6.
This person visiting Dogtown for the first time: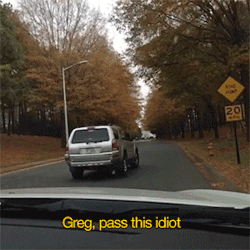 7.
This gymnast taking a gym-nasty spill:
9.
This guy who doesn't know the meaning of "water park":
10.
This pilot who thinks every plane is a seaplane:
11.
This horseketball all-star:
13.
This woman who is VERY UNCOMFORTABLE with automatic doors:
14.
This new dog learning an old trick:
15.
This would-be Avenger:
16.
This poster child for higher education:
18.
These penguins (who are literally IN their element, so they have no excuse):
20.
This smooth criminal:
See Channing and Jonah get way out of their element on October 28, when 22 Jump Street comes to Amazon Instant Video.