Which Exotic Dessert Do You Need To Try?
You got:

Mango + Coconut Sticky Rice
This dessert comes from Thailand and is known as 'Khao Niaow Ma Muang'. This heavenly combination is made of basmathi rice cooked in sweet coconut milk, with a side of coconut sauce, and some sliced mango.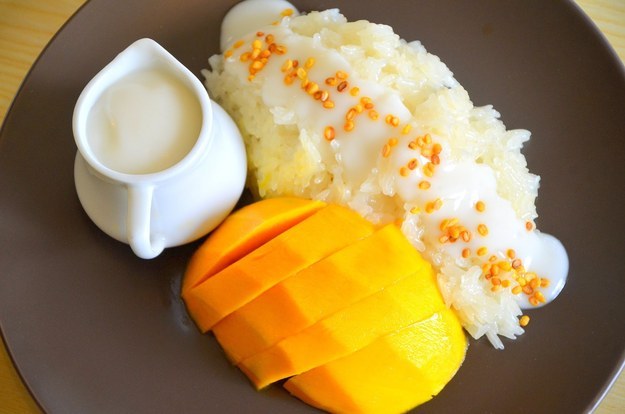 This treat comes from India, translated directly to 'rose berries', and is also common throughout its neighboring countries. The syrup it is bathed in is a mixture of water, sugar, cardamom, and safron. The balls themselves are made from a dough of milk powder, flour, baking soda, oil, and yogurt and are fried until golden.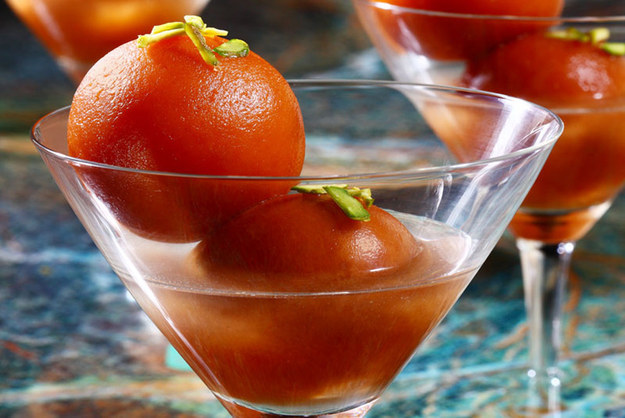 This circular doughnet of heaven comes from Brazil where, in the Bantu language, it is named after the humor of teenage girls. It's a baked dessert of sugar, egg yolks, ground coconut, ornage/vanilla extract, and coconut milk to form the custard. It is commonly baked in a ring mold but can be done differently as well.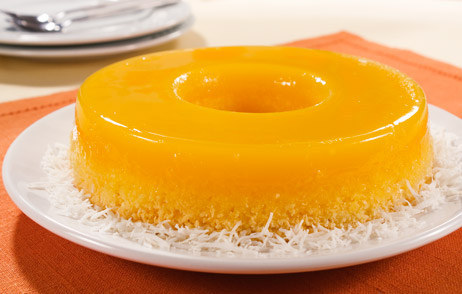 This dessert comes from Turkey, as well as Greece, and is made of layers of phyllo dough and nut mixture. The nut mixture consists of pistachios/walnuts, cinnamon, crackers, butter, and is soaked in a syrup of sugar, honey, and lemon juice.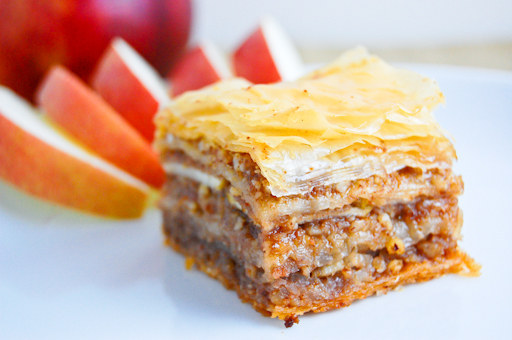 This decadent treat comes from France and is split into 3 elements: meringue, chestnut puree, and cream. The meringue is made of egg white, cream of tartar, vanilla, salt and sugar; the puree of vanilla, sugar, chestnuts, and water; and the cream is whipping cream, vanilla, egg white, and sugar.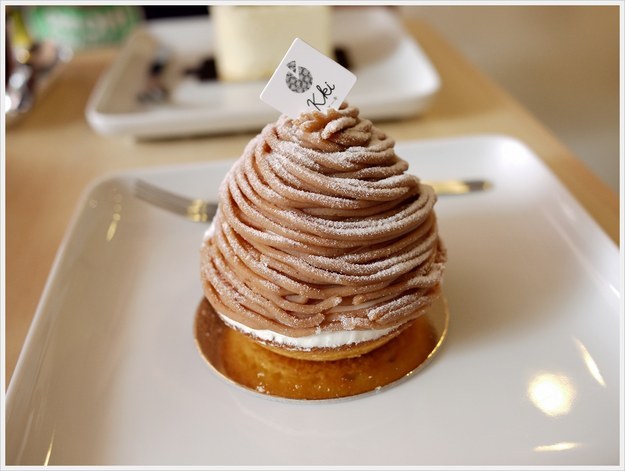 Translating to 'group of gold', this Japanese sweet is a good luck charm for financial success in the New Year. It is made of pumpkin, sweet potato, chestnuts, sea salt, and water that are boiled or made into a dough for a cookie.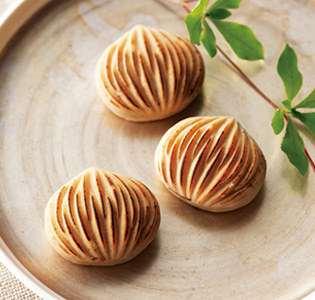 This post was created by a member of BuzzFeed Community, where anyone can post awesome lists and creations.
Learn more
or
post your buzz!