If I move out of bed it's a miracle

I'm on multiple sports teams

I'd say I'm pretty dang active

I frequently go on long, grueling hikes

I have hiked some of the tallest mountains in the world

Practically an Olympian/God

Favorite subject in school?

What do you bring to your open house?
Which Cave Should You Live In?
This cave is known for its unique geological phenomenon that created it called karstikopoiisi (dissolution of rocks) as well as being known as "Pan's Sanctuary". Guides can take you to see the sculptures of Pan in this mystical-lagoon like opening. Enjoy your own personal mermaid (probably) pool! @Greece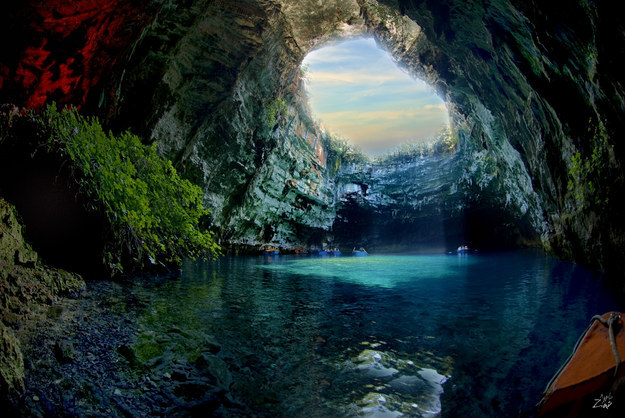 This cave is an extremely popular tourist attraction of this country and it kies on a limestone cliff. Notable movies and TV shows, like Wizards of Waverly Place, have been filmed here. Make this your home and enjoy waking up to this view every morning! @Puerto Rico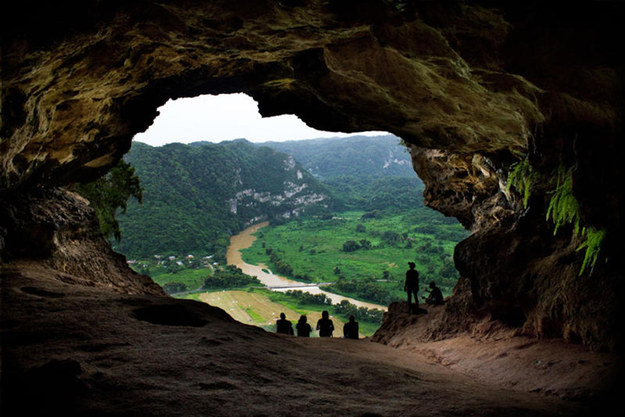 This is one of the many ice caves of this national park that thousands of tourists visit every year. There are many hiking trails so go enjoy your future magical blue world. @Washington, USA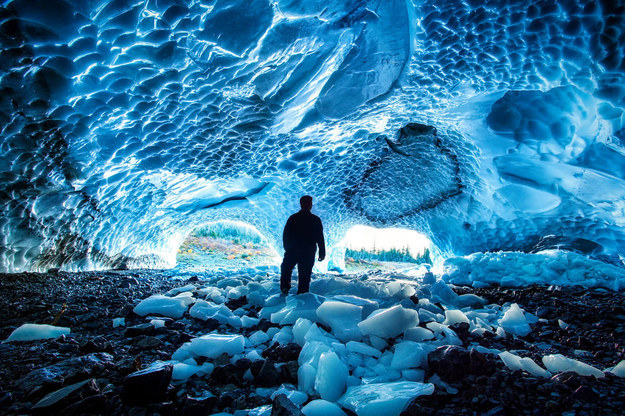 This is the largest cave in the world and it wasn't explored until more recently because of the frightening noises that were heard as wind passed through the tunnels. It is over 5 and a half miles long and complete with its own jungle and river. This ginormous ecosystem should be your humble abode! @Vietnam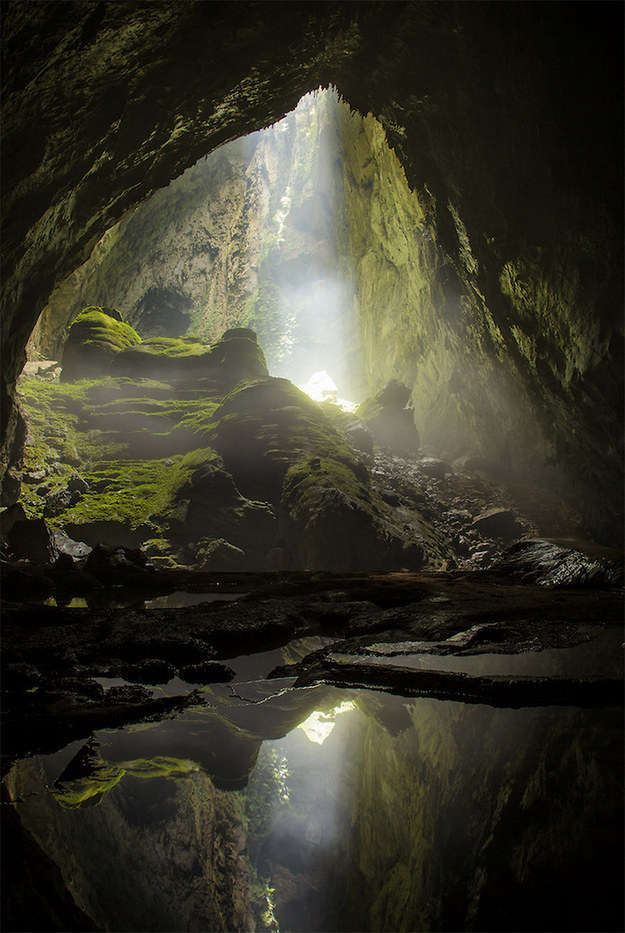 This cave is one of the most important and is easy to access. Hotels are close by and parties have been thrown in its caverns. Go ahead and snatch the coldest party house on the block! @Austria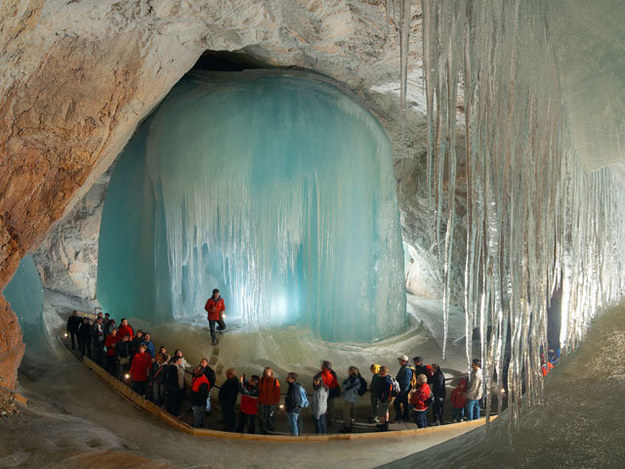 Besides the cool fact that numerous volcanoes surround this cave, it's known for its thin ice that allow its walls to shimmer with multi color lights. Although it is located in a rough climate, the colorful interiors make up for it. If you want a remote sanctuary, this is your home-away-from-home. @Russia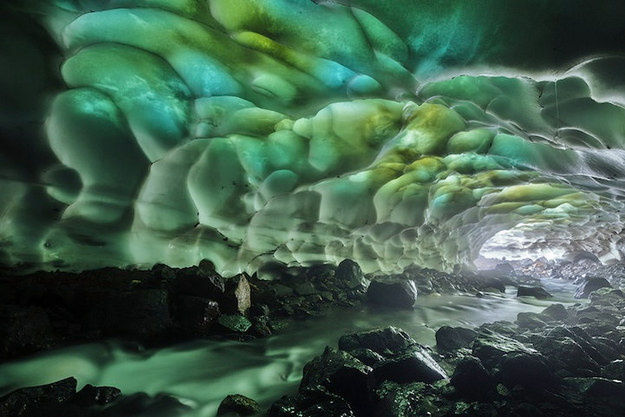 This limestone cave has been known of for a very long time and was even a refugee cave for Japanese troops. The reeds that this cave are known for are used to make flutes and numerous in quantity. You can also find inscriptions etched on the walls. Want a very well lived in cave, well this cave is just right for you! @China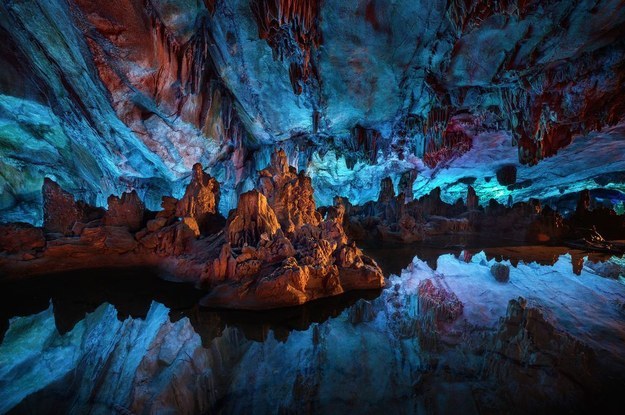 This cave was accidentily discovered by a hiker years ago and has its own underground waterfall. From now on, your home will have the coolest shower around! @Tennessee, USA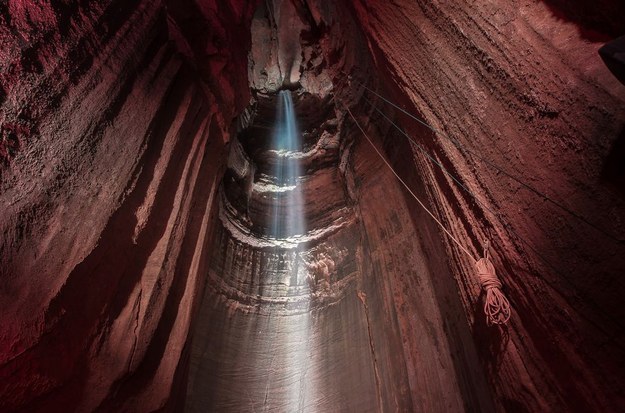 Known in the Inuit language as "the land that never melts" this is a remote and breathtaking area for a cave. Through it might be a difficult grocery trip going from the middle of an island to the sea then sailing to the nearest store, it is well worth it to call this your home! @Canadian Arctic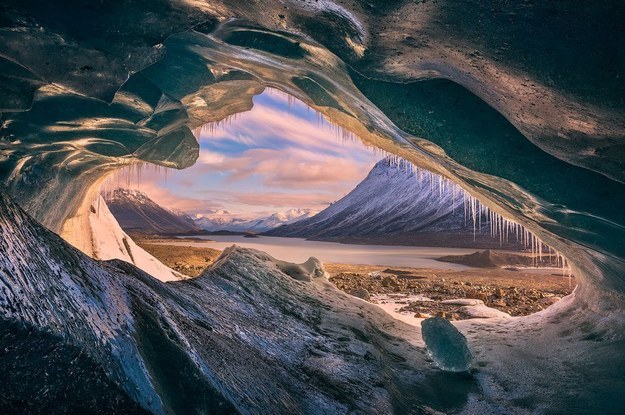 This post was created by a member of BuzzFeed Community, where anyone can post awesome lists and creations.
Learn more
or
post your buzz!