You're home alone. What do you do?

Via Flickr: wordridden

Switch into cleaning mode and tidy up the whole place.

Via Flickr: trainorphans

Via Flickr: thepoteets

Eat whipped cream straight from the can.

Via Flickr: stopbits

Turn your music up and sing along.

Via Flickr: vaedri

Rummage through your roommate's stuff.

Via Flickr: pixietart

Work From Home - Fifth Harmony ft. Ty Dollar $ign

Love Yourself - Justin Bieber

I Took A Pill In Ibiza - Mike Posner

Beach day! What's your preferred activity?

Via Flickr: lutmans

Via Flickr: echoforsberg

Via Flickr: mlukesh

Via Flickr: gerardstolk

Playing beach volleyball.

Via Flickr: disaster_area

Via Flickr: angus88

You're grocery shopping when suddenly... you see Cher in the cereal aisle! What do you do?

Via Flickr: jhaymesisvip

Via Flickr: tofu_mugwump

Nothing. She's an old has-been.

Via Flickr: melinamanfrinatti

Sneak a picture, then text it to your friend.

Via Flickr: pollyann

Hum her hit song "Believe" under your breath as you pass by.

Via Flickr: coolmikeol

Peek at her cart. Does she really need three boxes of Lucky Charms?

Via Flickr: bfishadow

Faint. You have dreamed of this day many times, but you never expected to be graced with her presence in a grocery store.

Which picture of Cher speaks to your soul?
Which Cher Tweet Describes How Your Summer Will Go?
You got:

Summer full of Cher-itude
Looks like your summer's going to be full of glamour and self-confidence. Way to go!
You got:

Soul-searching summer
Cher predicts you will embark on a journey of self-discovery this summer. Good luck!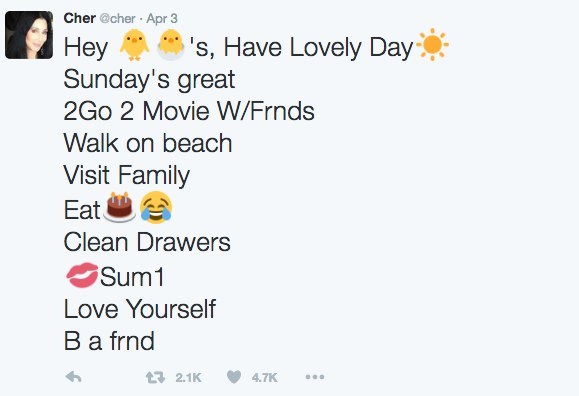 You got:

Mysterious summer
Even Cher cannot predict your future, as it is shrouded in mystery. Embrace the unknown...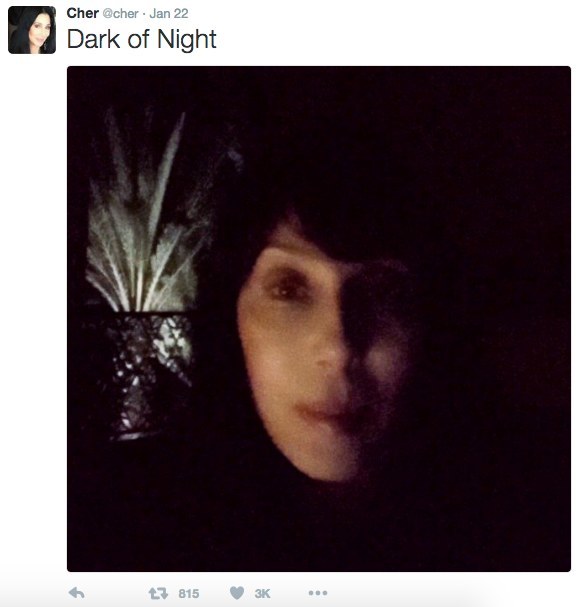 You got:

Friendship trouble ahead
Uh-oh... looks like your ideas and actions might stir some controversy with your friends. Cher advises: stay true to yourself!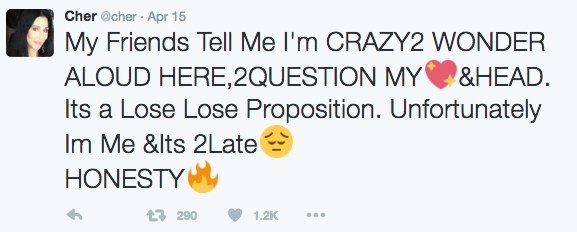 You got:

Summer of shadiness
Watch out: Cher says that sketchy times lurk in your future. Trust no one!

You got:

Wild times ahead
Your summer's about to get crazy... and fast! Embrace your wild side and have the time of your life!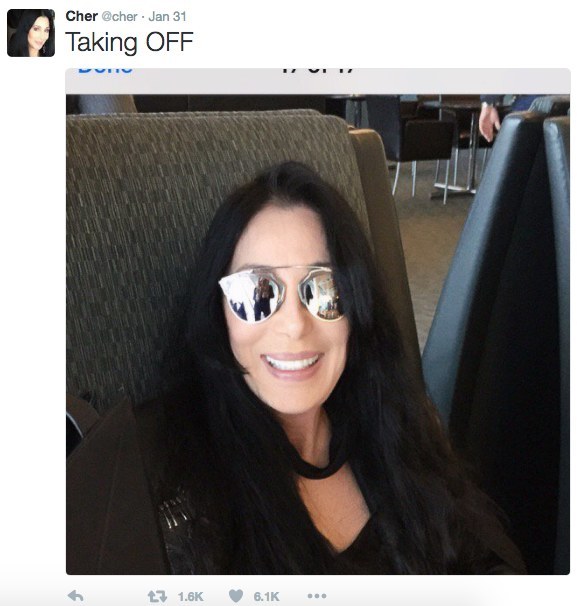 This post was created by a member of BuzzFeed Community, where anyone can post awesome lists and creations.
Learn more
or
post your buzz!